15 Best Looks for Valentine's Day
Valentine's Day
Valentine's Day is a celebration of love. Historically, Valentine's Day began as early as the 15th century. It wasn't until two hundred years later that the tradition of gifting fresh flowers was added to the holiday.
The French King Henry IV held an extravagant ball for his daughter on Valentine's Day. The gentlemen in attendance each gave a bouquet of flowers to the lady of their choice (kind of like The Bachelor no?). In this way, ancient Italy, France and England, carried on the tradition for centuries. So on February 14th of every year, we get to whisper sweet nothings to our loved ones over candle-lit dinners.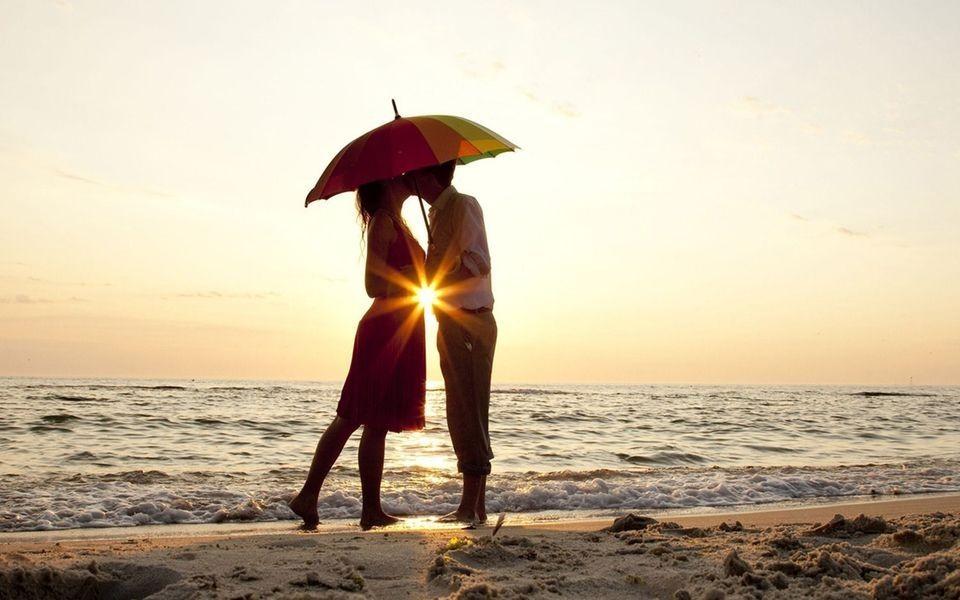 Have you firmed up your V-day plans already - the place, the time, and the activity? I bet you have. But only thing missing from the mix is an appropriate outfit? Fear not, we've got you covered. Whether it's dresses, coats, jackets or suits, we've got plenty of ideas up our sleeves. On the most important date of the year, dressing to the nines is no easy feat. Scroll on for our style recommendations.
On a day when love fills the air, you must dress the part. Don't miss out on any of the style recommendations below.
Dress of a Goddess
Dresses
FOR LOVE & LEMONS
Celine Maxi Dress
ModeSens Search Price $312
DKNY
Velvet Maxi Dress
ModeSens Search Price $168-$271 (50% off)
Maxi dresses are full of other-worldly charm, which make them perfect for posh parties, upscale restaurants, and concerts. Put on a maxi dress, and you won't need many accessories. The dress speaks for itself. Pair it with an intricate clutch + simple stilettoes, you will be exuding romantic sensuality in no uncertain terms. When all eyes are on you, who can steal the spotlight?
MCQ BY ALEXANDER MCQUEEN
Paillettes Slip Dress
ModeSens Search Price $291 (30% off)
AMEN
Deep V Neck Sequined Tulle Dress
ModeSens Search Price $305 (35% off)
Sparkly sequins with a deep v-neck are a must-have for the nightclub. If you are planning to hit the dance floor with the BFFs, how else can you bring opulent glitz in a single gesture?
MOSCHINO
Little Red Dress
ModeSens Searching Price $758 (60% off)
THEORY
Pleated Skirt
ModeSens Search Price $441
If you are thinking of a low-key Valentine's day, and want none of the over-the-top fashion, a simple red dress with nuanced detailing could be ideal for the occasion. Also, a black pleated skirt is stylish and easy to pair with anything from the wardrobe.
Coats
SHRIMPS
'Claude' Coat
ModeSens Search Price $492
ALBERTA FERRETTI
Perforated Detailing Belted Jacket
ModeSens Search Price $785-$995
In order to wear a pretty dress on the inside, you need a warm jacket on the outside. Be smart in your choice of outerwear while en route to the date. This sleeping robe-inspired jacket evokes delicious thoughts of the boudoir. Hello femme fatale.
Tops and Bottoms
DONDUP
Sequin Embellished Blouse
ModeSens Search Price $186
CARVEN
Black Lace Blouse
ModeSens Search Price $403-$490
VETEMENTS
Embroidered Velour Track Pants
ModeSens Search Price $759 (40% off)
Sequined blouses aren't too flashy, but also aren't too boring. Even if you didn't choose to wear a dress, a black lace top paired with the trendiest velour track pants speak volumes about how much you care.
For the Stylish Gentleman
Suit
THE GIGI
Notched Lapels Ribbed Blazer
ModeSens Search Price $377 (35% off)
ANN DEMEULEMEESTER
Fitted Blazer
ModeSens Search Price $207 - $414
A well-tailored suit is a wardrobe staple for the discerning gentleman. Put on a fitted blazer for the big date with your dream girl. Who can resist a chiseled body in a chiseled suit? The only thing she'll be looking at all night will be you.
Sweatshirt
LOVE MOSCHINO
Love Printed Stretch Cotton Sweatshirt
ModeSens Search Price $233 (30% off)
ETUDES STUDIO
Logo Sweatshirt
ModeSens Search Price $147
Men who are well-versed in the language of fashion will likely choose something out-of-the-box for Valentine's Day. A sweatshirt may not be as formal as the suit, but its expressively gels best with the fashion-forward men of style. Nothing works better than what suits you best.
Freshen up your wardrobe for an unforgettable Valentine's Day