5 Bags Every Woman Should Own This Year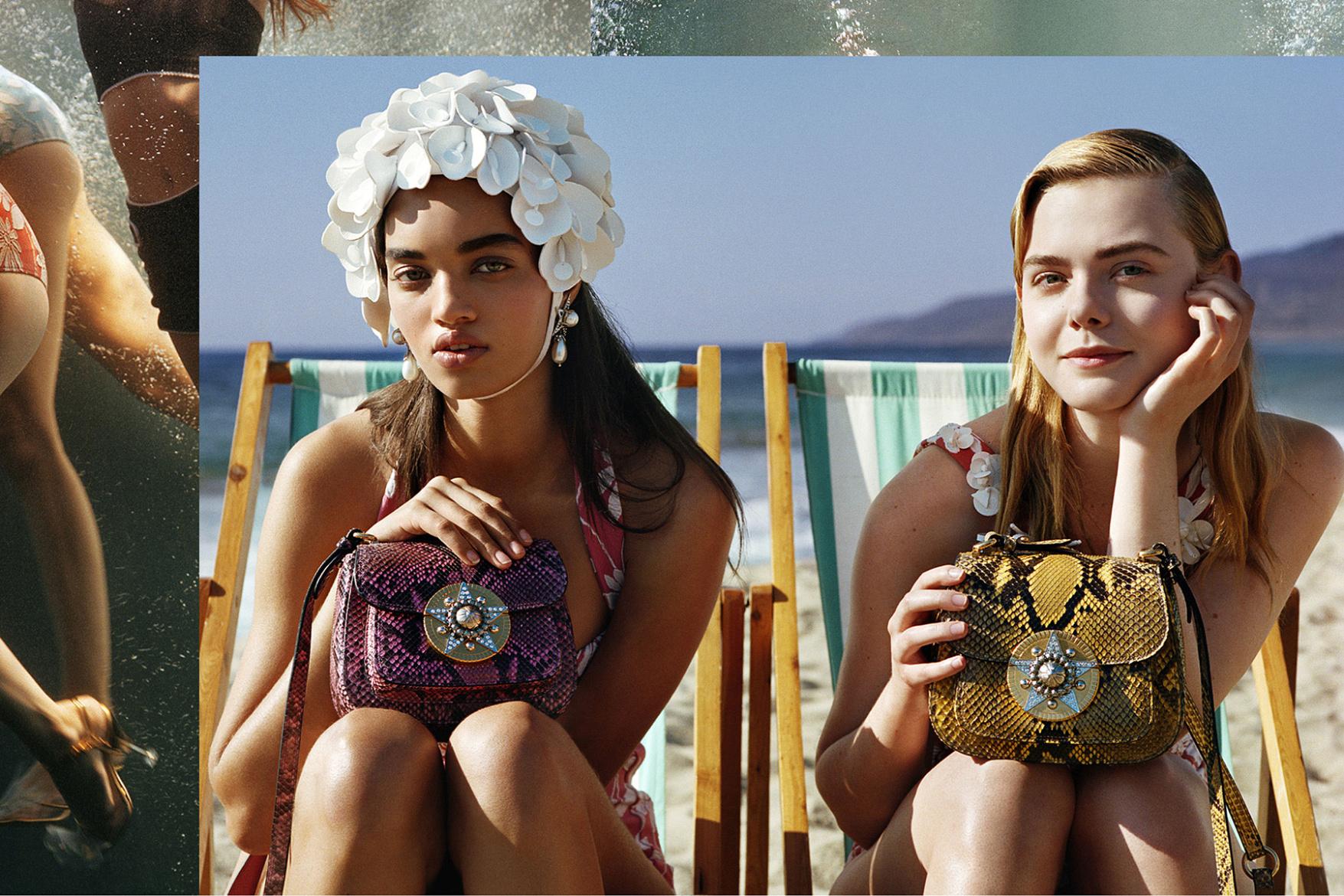 For most girls,
Houses can be rented,
But purses must be bought.
As the bag fairy says, "Bag carries all."
Speaking of this year, armed with these five bags, I'm covered until year end's bonus. After which time, I can buy more next year.
1,Pierce from J.W.Anderson
The first design J.W. Anderson came out with as their It bag is none other than the Logo bag. Adorned with a single golden moniker, this simply shaped, ordinary-looking purse took the fashion industry by storm. The easy-to-match structured design, abundance of colors, and high quality leather (shared with the same supplier as Loewe) are probably just some of the reasons why Logo became an over-night success.
J.W.Anderson
Logo Bag
ModeSens global price comparison $1260 - $1605
In stock at Italist.com and Farfetch
But today, we're not here to talk about the Logo bag. We're here to talk about something even better – the Pierce bag. Yes, as bag people, we must remember the names of our bags.
In the street style shots from the "Big Four" Fashion Weeks, eleven out of ten street stars were carrying the Pierce bag. Without further ado, let's take a look at what the hype is all about.
In the full-frontal shot of the Pierce bag, two giant "nostrils" were pierced on the flap. Furthermore, they were even decorated with a "nose ring" – a clever style variation without being superfluous.
@OutfitGoals
Via ModeSens Moments
J.W.Anderson
Pierce Bag
ModeSens 全球比价 ¥6331-¥9166
Italist.com与Farfetch均有货
Pierce is not an It bag for formal occasions. If you're constantly running in and out of a serious work environment, Pierce may not be the bag for you. But once you step out of the office, it instantly arms you with an amplified sense of existence. Double-dutying as an easy conversation starter, Pierce bag is the go-to arm candy when you're plunging yourself into an unknown social situation, like a cocktail party. Because bag aficionados (or anyone with an eye for nose rings) are sure to come up and say, "I like your bag!"
2. Bazar from Balenciaga
We've just mentioned how eleven out of ten street style stars from the "Big Four" Fashion Weeks were bagging Pierce. Now let's talk about how the remaining twelve were bagging Bazar from Balenciaga. No one could have ever guessed that one day, the most basic blue, white, and red knit satchels (that we take to the flea market) are going to find their throne on the runway. But brace yourself, it has happened. The Bazar Shopping bag has shot to stardom, even rivaling Balenciaga's very own Motorcycle bag.
Similarly, Bazar comes in a variety of colors and sizes. Its no-frills, spacious design makes Bazar a popular grab for both men and women. Plus, the striking stripes add dimensionality to any outfit.
Impossible to resist, right?
@modernfashion
Via ModeSens Moments
Balenciaga
Bazar Bag
ModeSens global price comparison $1693-$1792
In stock at BARNEYS and MATCHESFASHION.COM
3,Nile from CHLOÉ
In the last few years the house of Chloe has seen no shortage of It bags. From Faye, Drew, to Hudson, how many of these hits have you resisted from owning? None? If you give in to temptation, this month's salary will probably end up turned over to Chloe, also.
But Nile is too cute.
Did you ever think Chloe's play with brass and buckles was going to stop at Faye? Nope, of course not. They went all out with the hardware this time around, enlarging the ring, and made it into a gold bangle. You can wear the bag on the wrist like a plaything, or hold it by the top handle, like a demure French girl. C'est ton choix.
@annabellefleur
Via ModeSens Moments
CHLOÉ
Nile Bag
ModeSens global price comparison $1533
4. Hammock from Loewe
Ever since Jonathan Anderson took over as Creative Director at Loewe, the Spanish fashion house that got its start in leather goods became a reigning brand with fashionistas. With high quality leather and an impeccable craftsman at the helm, Loewe handbags have naturally ascended to the top of the "to-buy" list. After the insane popularity of Barcelona and Puzzle, which Loewe bag will become the next big thing?
Hammock inherited the pieced-together collage-feel of its predecessor, Puzzle, borrowed the chic elegance from Barcelona, and added a new of versatility of its own. Four different ways to wear the bag present four unique looks.
You can make the Hammock as big or as small as you see fit. Isn't that thoughtful?
@fashionlookdaily
Via ModeSens全球美搭社区
Loewe
Hammock Bag
ModeSens global price comparison $2841-$2932
In stock at Neiman Marcus, BARNEYS, etc.
5. Dalia & Dahlia from miu miu
The Miu Miu girl is young, dreamy and rebellious. In recent years, Miu Miu handbags have shifted away from pleats to something hard and sturdy. Say hello to Dalia and Dahlia – sister bags inspired by horse saddles.
Dahlia is the more mature one out of the two. It also looks more chic and cool. The simple design is enhanced by rustic chains, which makes it a favorite among supermodels such as Gigi and Bella Hadid.
miu miu
Dahlia Bag
ModeSens global price comparison $1713
Dalia is more youthful and girlie. Embellished with a jeweled buckle and Swarovski crystals, the bag sparkles from head to toe, and is better suited for the sweet Chiara Ferragni.
miu miu
Dalia Bag
ModeSens global price comparison $2123