7 Talented Guys On Dressing Up (And Down)
Shared from BARNEYS . Click here to read more
There's something about a suit that instantly transforms the essence of someone's style — even if they've seldom worn one before. These seven men arrived on the set of our photo shoot in their street clothes and were transformed as they slipped into the tailored looks of the day. It became clear that this season's modern assortment of tailoring is far from stuffy or stifling, and it doesn't have to mean sacrificing personal flair. We chatted with this diverse cast of talent (from industries including film, food, modeling, and beyond) about style and suiting memories; plus, we snapped them in their arrival looks (not from Barneys, but we won't hold it against them) for our own special edition of before-and-after.
RICHIE MERRITT — Actor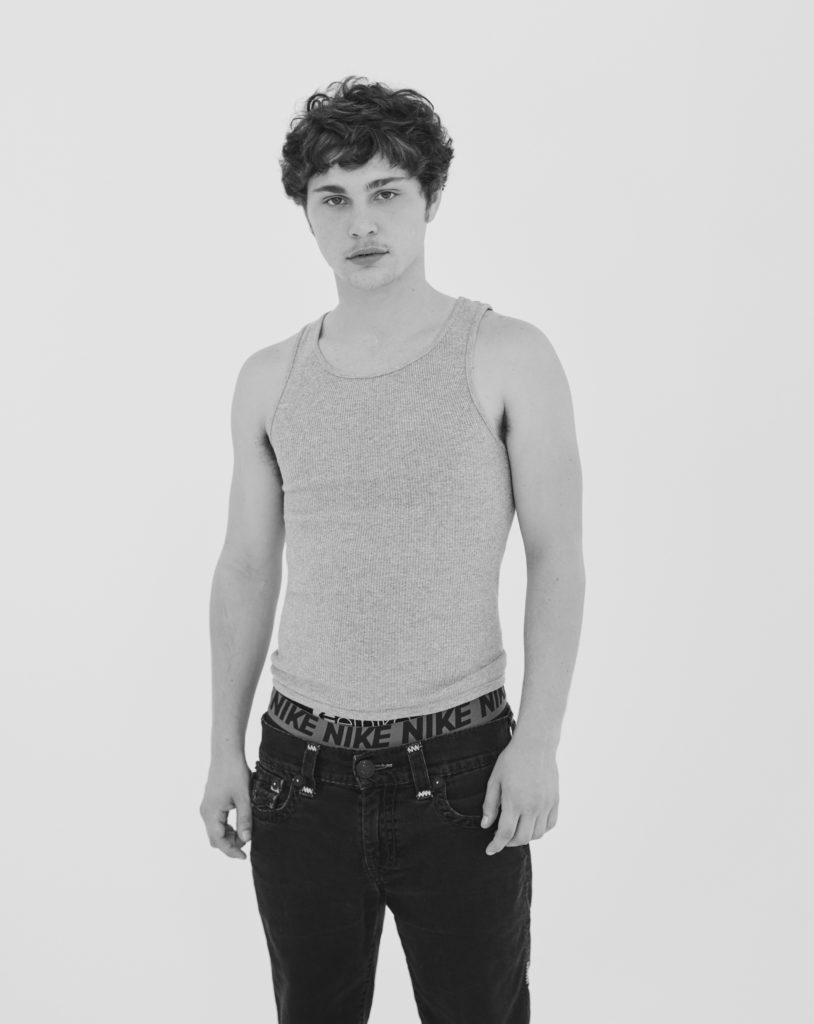 The Window: What was your first memory of dressing up?
Richie Merritt: It was actually for my film, White Boy Rick. I wore an '80s fur coat, and I remember feeling warm!
How does your work inform your personal style?
My style has nothing to do with my work — it's what I like, whereas the roles I play have nothing to do with me as a person. I'm hired more for what others feel I can bring to the table when characterizing someone else.
SIMILAR: JOHN VIZZONE Checked Wool Two-Button Sportcoat / BARNEYS NEW YORK Cotton Poplin Dress Shirt / DRAKE'S Paisley Silk Faille Necktie / CROCKETT & JONES Plain-Toe Loafers
DANNY BOWIEN — Chef and Cofounder, Mission Chinese Food
How does your work inform your personal style?
Danny Bowien: Sensibility and function are a big part of my personal style. As a chef, you use your body and move a lot when in the kitchen, so your clothing has to allow for that. I also try to not be too serious; it's all about high and low, like mixing a $5 shirt from Chinatown with Gucci loafers.
What's your approach to getting dressed up?
It's similar to cooking. A lot of thought goes into it before so that when I'm actually getting ready I spend very little time.
SARTORIO PG Silk-Blend One-Button Sportcoat / SARTORIO Leaf-Print Cotton Trousers / BAUDOIN & LANGE Suede Loafers/ LOREN STEWART Mini Infinity Hoop Earring
DELFIN FINLEY — Artist
How does your work inform your personal style?
Delfin Finley: I try to keep my work as organic as possible and try not to really force anything. I think those same ideas transfer to my clothing choices. I believe the most important part of personal style is knowing yourself. Fashion should be an extension of you — don't let the clothes wear you.
How often do you wear a suit?
I do not wear a suit often, but I enjoy dressing up. I feel good in a suit, and I like to think that it shows.
What's your approach to dressing up?
I tend to be very choosy. Even if I am dressing casually, I commit to an entire look. So on those very special times I dress up I am all in. I will make sure every detail is to my liking, from the socks to the right cuff link to the extra shine for my hair.
RALPH LAUREN PURPLE LABEL Slub Silk One-Button Sportcoat / RALPH LAUREN PURPLE LABEL Cotton Poplin Dress Shirt
KELVIN HARRISON JR. — Actor
What was your first memory of wearing a suit?
Kelvin Harrison Jr.: I've been wearing suits since I was very young, probably 1 year old. I grew up in the Baptist church in New Orleans — getting a new suit was always a treat. Looking your best with a nice suit and fresh haircut was one of my first introductions towards self-care. You'll feel great if you look great.
How often do you wear a suit?
I wear a suit every few months now, mostly for premieres and stuff like that. Every chance I get to slide into one, I'm having fun with tailoring, cuts, and colors.
Where would you wear the look you wore in the Barneys shoot?
I would definitely where the Canali suit to a wedding or a premiere. That color gray is so simple yet rich, so it makes me feel like I'm subtly making an impression.
Shared from BARNEYS . Click here to read more