Check out how the rebellious girl rock every new style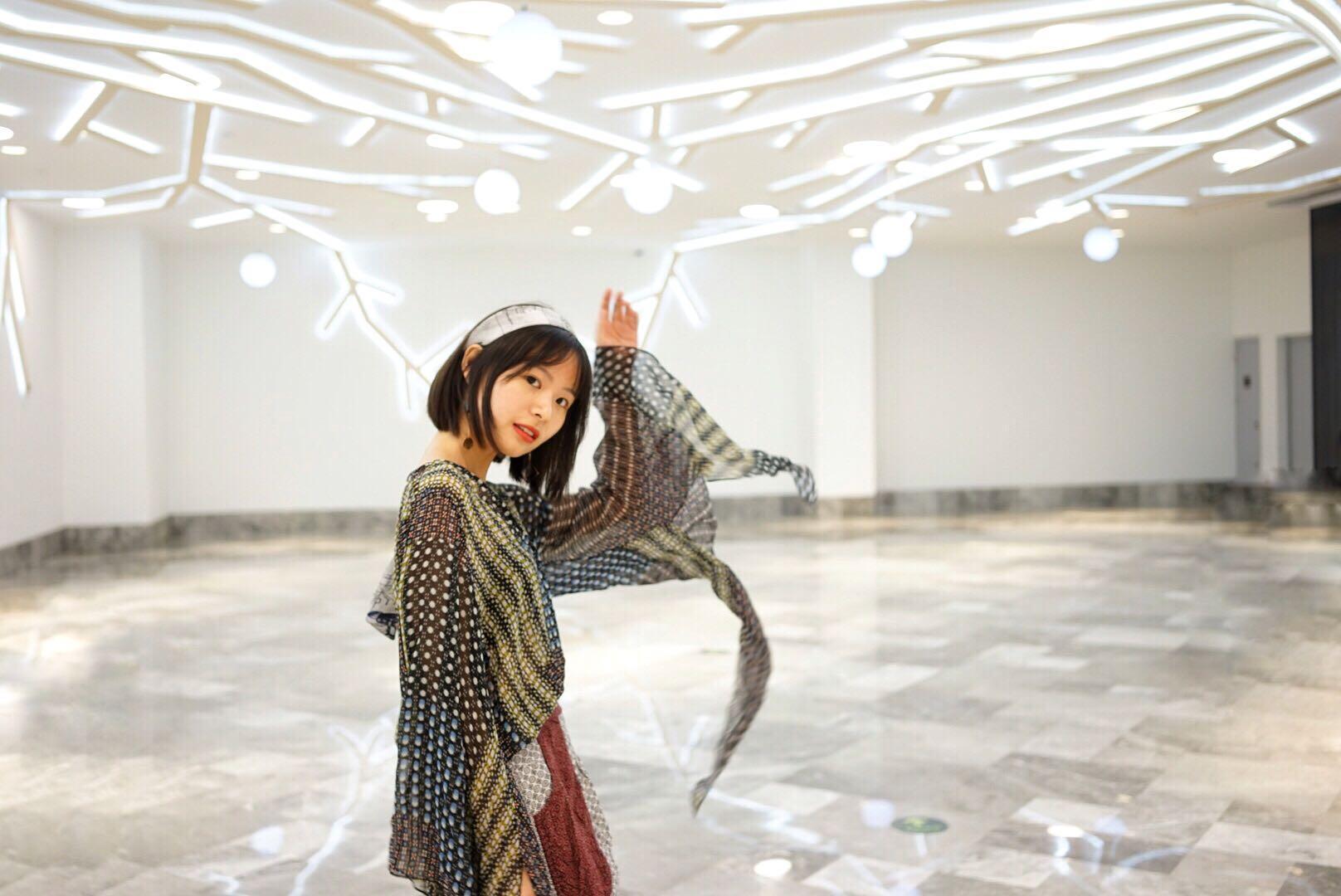 (click picture to enter @徐树汀 wardrobe)
Often times you can see a reflection of self or outlook on life through a person's style. In this issue, we introduce a rebellious young girl @徐树汀 who strives to break beyond limits through the means of outspoken style. With exaggerated choices of what she wears, she aims to feel novelty, comfort and self-esteem in her life.
ModeSens:When did you get into fashion? What has fashion brought to your life?
@徐树汀:In middle school, I would pick up style magazines from newsstands. In high school, I started to pay attention to colors, materials, and the intermingle between the two. At that time, we had to wear uniforms to school so I would think of small but fun ways to rebel and add exaggerated pieces to my outfit.
Fashion has brought so much more interesting elements, passion, and even formality to my life. I'm the type of person to spend a whole afternoon in my closet to feel truly in my comfort zone.
ModeSens:What's your ideal fashion style?
@徐树汀:I think that fashion should be in the moment and not overtly trying to be novel. In a particular scenario, your get-up can make you feel a sense of ease and confidence. If you can add your own flavor and humor, that's even better.
ModeSens:How do you define your style?
@徐树汀:It's hard to say that I have a favorite style. I'm really dedicated to the clothes I pick out to fulfill an element of surprise. I guess one style I don't do is that I never wear all basics. All my outfits have at least one item that's a bit out of the ordinary and feel that it's worth photographing.
ModeSens:Being a style blogger, what do you usually like buying?
@徐树汀:I love buying earrings. Lately I've been considering getting more piercings. My earrings are usually apparent and design-based. I don't really put on much makeup so earrings are my way to add to my face.
ModeSens:What brands do you like? Any favorite designers?
@徐树汀:I buy a lot of Chinese brands. As for international brands, I like wingfree because the designer seems to be able to have a dialogue with her customers through her collections. Clothing is a way to communicate. Everyone has to answer a life question by coming up with their style.
ModeSens:Is there a fashion icon whom you look up to?
@徐树汀:Leandra Medine. Lots of people love her. I love that her photos are both dramatic and humorous. It's so difficult to be able to do that.
ModeSens:What kind of trends did you like this season?
@徐树汀:New styles of suits. As I'm graduating soon, I'm starting to learn to wear more suits. In this season, I feel like suits steered to be less serious and more hip. Suit pieces pairing with other items makes a really refreshing contrast between shape and disruption, which I really love.
ModeSens:What two pieces do you recommend for this season?
@徐树汀:Long coat for the cooler temperatures of fall and beret hat for a vintage look.
ModeSens:Seeing that you travel a ton — what do you like to bring along for your getaways?
@徐树汀:Sunglasses are key! It's easy to feel tired from lack of sleep when travelling so sunglasses help when you're not looking your best and to keep the sun away. Also a cardigan to be flexible in changing temperatures and use as a soft cushion.
ModeSens:Seeing that you're able to pull of various looks, what do you think is your boldest outfit so far?
@徐树汀:Bikinis, haha.
ModeSens:When did you encounter ModeSens? What's your first impression/experience using ModeSens?
@徐树汀:I first encountered ModeSens through Weibo. I found it to be super convenient to use and have a lot of great curation. The price comparison feature is also super awesome. Who doesn't love to save, right?!
If you are passionate, positive, and have an opinion on fashion, you can be our next ModeStar!
ModeStar is an exciting fashion influencer program only on ModeSens, dedicated to discovering and enabling a new wave of fashion tastemakers and rallying them together to mutual expand each individual's influence in the fashion world.
Join the ModeStars program — become an official influencer partner with ModeSens
- Get original content opportunities with ModeStar. Earn a verified ModeStar Badge and become official influencer partners with ModeSens.
- Have opportunities to work with and gain exposure through all ModeSens platforms — homepage, original interviews, content & product exclusives, and more ongoing benefits.
- Connect with other ModeStars, cross-promote to grow audiences together. Enjoy feature opportunities on ModeSens' Instagram, Weibo and other social and digital platforms.
- Receive exclusive invitations to official events and parties by ModeSens or by partners, such new product announcement/try-on's, fashion weeks, and more.
-Gain access to exclusive tools such as publishing Blogs, Collections, affiliate programs and other advanced web and app features.
With so many exciting benefits, begin sharing your everyday style Moments on ModeSens to receive a select invitation to become the next ModeStar.
If apply for ModeStar, please contact bella@modesens.com. Final interpretation is owned by ModeSens.