GANNI, Defined
GANNI, Defined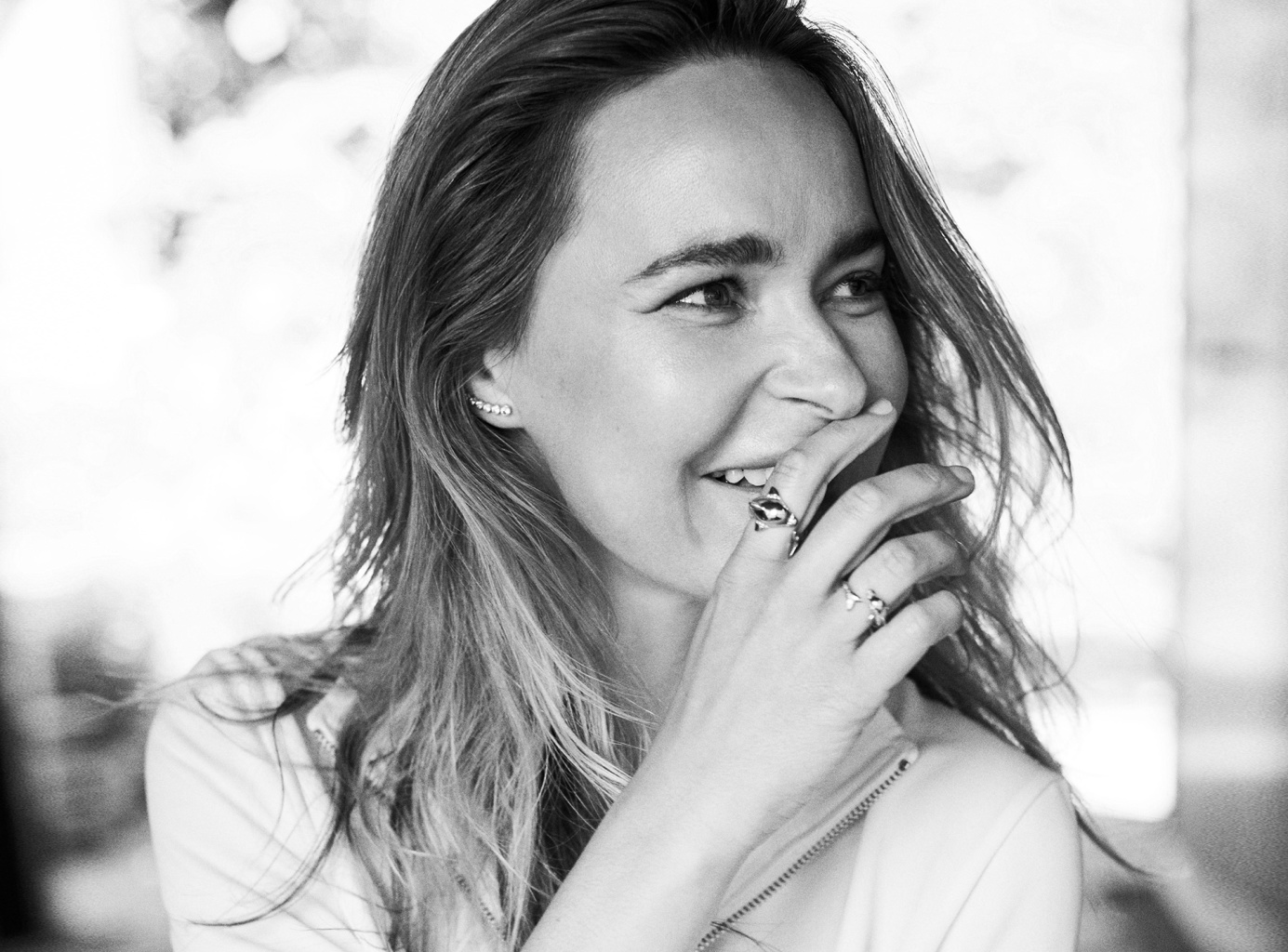 Shared from LUISAVIAROMA. Click to Read More.
Copenhagen-based Ditte Reffstrup and her husband are the driving forces behind the Scandi label GANNI that everyone can't stop talking about. The two took over the fashion label in 2009 with the intention of bringing something fresh and new to the international fashion landscape. LuisaViaRoma interviewed the creative behind the label on her inspirations for the current season and what to expect next.
On your bio it says that Ganni is run by a husband-and-wife team. What's it like working with your husband?
It's a huge privilege to spend so many hours with someone I love and trust. We bring very different things to the business: Nicolaj is all business, structure and strategy, whereas I'm the opposite and start with my gut feeling. He's my rock, and I keep him on his toes.
How did you decide to start Ganni?
With GANNI we wanted to do something different than the stereotypical Scandinavian fashion, which when we started were either high-concept Scandi-style or girly-boho. Convinced there could be a third alternative, we sought after a more playful and effortless approach to design – full of contrast and color – that represents how I want to dress and look.
"The GANNI girl is not defined by a certain look, but by her personality. She probably rides a bicycle and has a playful approach to everything she does."
We just saw your show for FW18 at Copenhagen fashion week, what was your favorite look from the collection?
Our pink denim boilersuit. What a showstopper.
We know you are Danish, but why do you show at Copenhagen fashion week? How does it differ from Paris or NYC?
It's our biannual celebration of our hometown, and our chance to get all of our friends together for a great party. As glamorous as Paris and NYC are, there's just something chic and infinitely cool about Copenhagen. What can I say, there's no place like home.
What's the best part about living and working in Copenhagen?
Family, friends, bicycles and beaches. I love that I'm able to mix work and pleasure, because so many of our friends work in the industry. In my head I'm always working, always looking for inspiration, but I'm also surrounded by insanely inspiring people, so it doesn't feel like work half the time.
Favorite piece in the current collection SS18?
I'm head over heels for all the silk dresses we did this season. I love how easy dressing is in the summer. A great dress, some sneakers and voila!
What is your favorite material to work with?
Right now I'm really into denim. There's a raw and almost honest feeling to it that I really like.
You do a lot of prints! What is your favorite print to wear?
Leopard does it for me, no matter the season or the year.
Do you think leopard print is a passing trend or a classic?
A classic indeed. From Josephine Baker and Elizabeth Taylor over Debbie Harry to Kate Moss and Alexa Chung – so many icons who knew how to wear it with just the right amount of attitude. So when in doubt; go for leopard.
What can we expect next from Ganni?
It wouldn't be any fun if I told you!
Shared from LUISAVIAROMA. Click to Read More.