Gender-Neutral Expression by Way of Style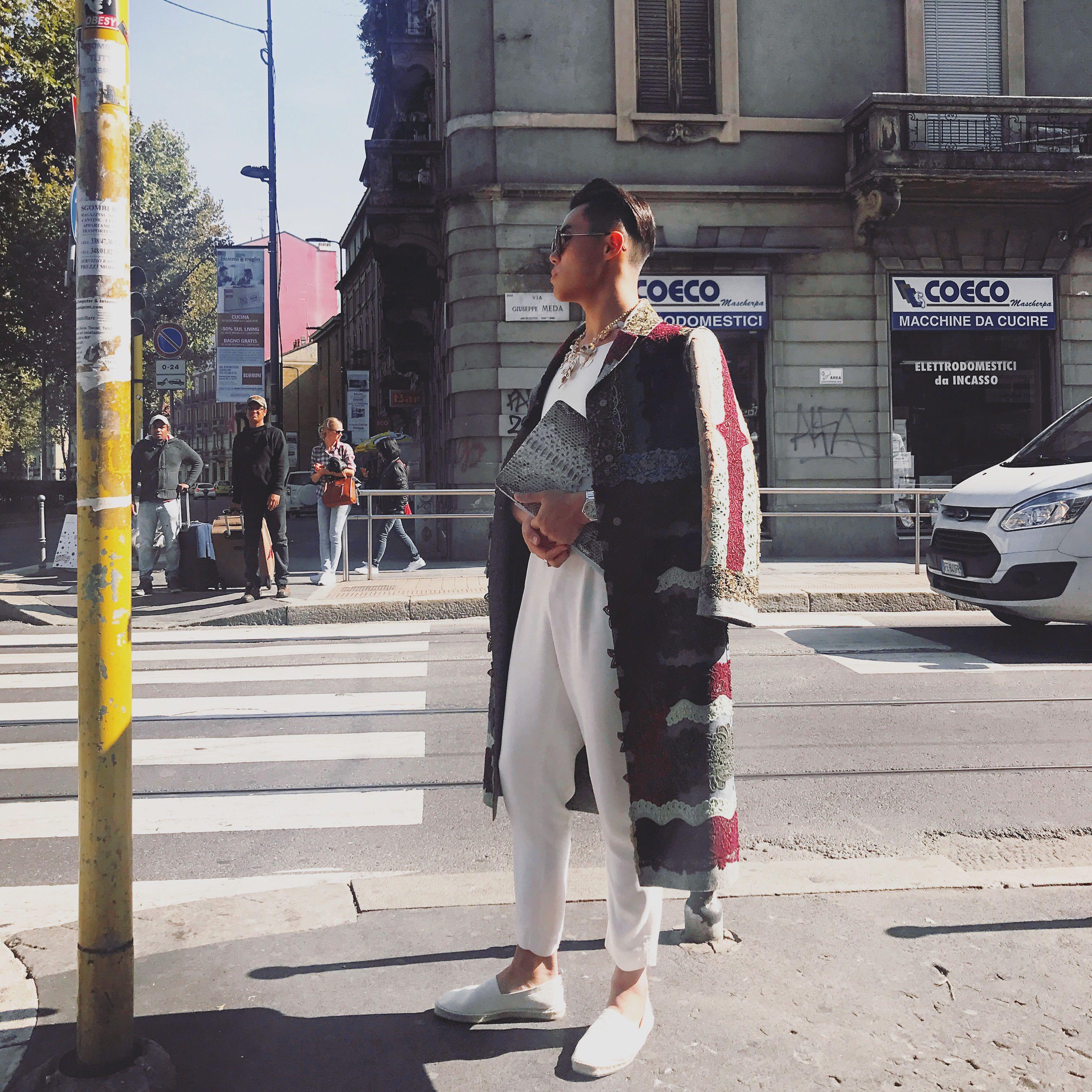 (click picture to enter ModeStar@ManInFurwardrobe)
In this issue of ModeStar interviews, we meet @ManInFur by the way of Hong Kong. As a male who aspires of a reality TV stardom inspired by the Kardashians, @ManInFur flaunts a closet that's combined of both men's and womenswear. Learn more about his own point of below.
SHOP NOW
ModeSens: Since when did you get into fashion? What has fashion brought for your life?
@ManInFur:I started liking style since I was young. Style brings boy to my life in a 'look good, feel good' type of way.
SHOP NOW
ModeSens:What do you usually like to buy?
@ManInFur:If I like it, I'll buy it. I guess what's kind of different is that I tend to buy womenswear from time to time. I think that as long as it looks good, the original gender-intention doesn't quite matter. I was quite into lace not long ago.
ModeSens:So on the topic of trends, seems like you like pursuing your own way of style?
@ManInFur:Yes, I won't intentionally pursue and follow what's trendy. Though I do sometimes pick up things that may even be ahead of seasonal trends — like how I got into lace or floral styles before it got popular.
ModeSens:You seem like the type to not care about what others think and be yourself?
@ManInFur:Definitely, I live for the haters! Haha!
SHOP NOW
SHOP NOW
ModeSens:Is there a particular style you haven't quite experimented with?
@ManInFur:Maybe wearing skirts? Or maybe something that's too revealing. I'm still a bit conscious of my body appearance.
ModeSens:Is there a brand or designer you're really into?
@ManInFur:I really like Raf Simons. I love his minimalist way of design. He was great at Dior but got a bit left-field for me after. In terms of brands, I really like HERMÈS for their classic bags. They have a strong purpose to make their own waves and not follow what's in trend. I think that mirrors alot of my own personal outlook.
SHOP NOW
ModeSens:Can you tell us more about your study-abroad experience? What have you learned about the culture and style of where you are?
@ManInFur:I'm in Switzerland and have just graduated. The pace of life here is really relaxed; people really have a great balance between life and work. In terms of fashion, they aren't quite there yet in my opinion. I also lived in Milan for a bit as well. Folks there tend to dress pretty classy. I sense that there's still some conservatism there which reflects in their style.
SHOP NOW
ModeSens:What's your first impression of ModeSens?
@ManInFur:When I first started using ModeSens, I really liked it because the Looks section has helped me a lot to find what specific items are worn by other people who I follow for inspiration.
SHOP NOW
ModeSens:What features do you wish ModeSens had?
@ManInFur:I think that location setting could be improved a bit so that I can tag my whereabouts as I share my looks.
SHOP NOW
SHOP NOW
ModeSens:Being a ModeStar, what do you see that's next on the platform?
@ManInFur:I appreciate that ModeSens has given me a platform to express myself and get affirmation of my style from others who are also part of the community. What's next? I hope to represent ModeSens in Hong Kong and take part in more events and brand collaborations to showcase ModeSens through my perspective.
SHOP NOW
If you are passionate, positive, and have an opinion on fashion, you can be our next ModeStar!
ModeStar is an exciting fashion influencer program only on ModeSens, dedicated to discovering and enabling a new wave of fashion tastemakers and rallying them together to mutual expand each individual's influence in the fashion world.
Join the ModeStars program — become an official influencer partner with ModeSens
- Get original content opportunities with ModeStar. Earn a verified ModeStar Badge and become official influencer partners with ModeSens.
- Have opportunities to work with and gain exposure through all ModeSens platforms — homepage, original interviews, content & product exclusives, and more ongoing benefits.
- Connect with other ModeStars, cross-promote to grow audiences together. Enjoy feature opportunities on ModeSens' Instagram, Weibo and other social and digital platforms.
- Receive exclusive invitations to official events and parties by ModeSens or by partners, such new product announcement/try-on's, fashion weeks, and more.
-Gain access to exclusive tools such as publishing Blogs, Collections, affiliate programs and other advanced web and app features.
With so many exciting benefits, begin sharing your everyday style Moments on ModeSens to receive a select invitation to become the next ModeStar.
If apply for ModeStar, please contact bella@modesens.com. Final interpretation is owned by ModeSens.