How One City-Savvy Millennial Turned Her Fashion Obsession Into ModeSens
In a sense, fashion lovers are scholars of art. Washed-silk dresses or pumps in satin, cashmere sweaters or sequined skirts? Where to splurge and where to save?
That is the eternal question.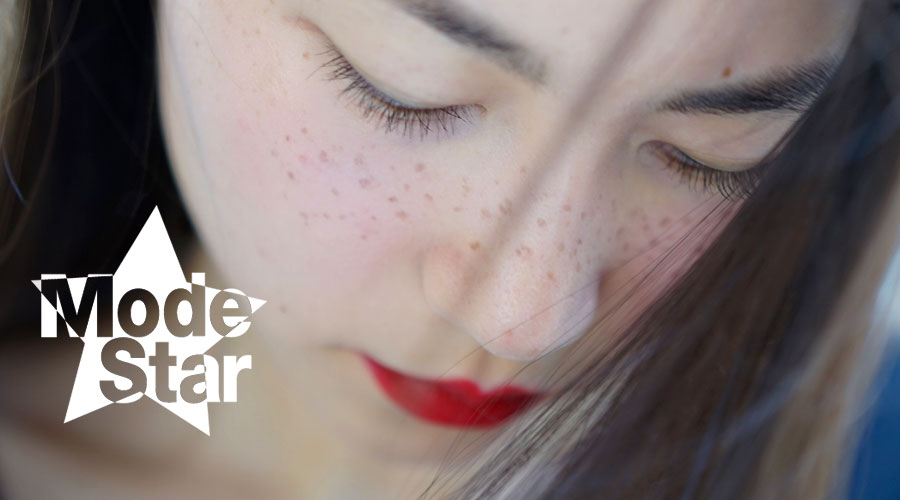 Whether you're going for quietly chic or head-turning star, in the abundance of beautiful clothes and extraordinary craftsmanship, any city-savvy millennial covets a timeless and timely wardrobe. (Without breaking the bank). To indulge in fashion to the end of time is truly a luxury, but one ordinary Beijing girl managed to turn her fashion love affair into a serious professional career. After 7 years of living and breathing exuberant clothes, this shopaholic not only bagged all those designer bags in the shop windows, she grew her shopping obsession into an empire. And in the process, she co-founded ModeSens and became its Fashion Director.
Jing Leng Style
Fashion buyers are a dime a dozen. But the ones who can buy AND dress with style are far and few in between. Jing Leng, which literally translates into "calm down" or "keep your cool" – let's just call her Miss Cool - is one of them. Fashion is about experimentation. And Miss Cool never shies away from trying the latest trends: vintage, boudoir, girl-next-door, you name it, she's done it.
You see, the casual look is hard to rock. But Miss Cool pulls it off effortlessly. A simple white tee paired with vintage high-rise jeans are all it takes to feel fresh and clean. This look on Miss Cool totally proves the IRON RULE that when you pick an ultra simple outfit, it's all about the accessories. Time to bring out the bags and shoes for a walk.
Generally you only see the big brands flash their flagship designs on the catwalk for 30 seconds and that's the end of story. But even in real life this fairy-tale dress radiates celestial beauty in no uncertain terms. The result is decidedly princess-worthy.
Check out those skyscraper legs.
Model, Stylist, Fashion Buyer, Visual Artist
ModeSens Co-Founder & Fashion Director
She could be making a living with that face, but she used that brain to turn her passion into a business. You might think Miss Cool is just some rich girl who grew up with the silver spoon in her mouth. But she stands on her own two feet. From BUY! BUY! BUY! to celebrity fashion buyer, to starting her own company and running the show as Fashion Director, the road to success hasn't been easy.
Born and raised in Beijing, like everybody else, Miss Cool loves to eat street food in dirty little dives in the back streets of Beijing. After studying International Business in university, she went on to work for an American Fortune 500 company, managing food service sales to all the hotels in Beijing. Up at 5AM every day, cramming herself onto the morning bus, Miss Cool worked her ass off like every other fresh grad trying to make her mark in the real world. Reading this, you might wonder, what does it have to do with fashion?
See, life is full of unexpected twists and turns. After 7 years of long-distance relationship with hubby, Miss Cool decided to move to Seattle and be with her then boyfriend (an engineer at Microsoft) for good. They had two beautiful children: a boy and a girl. Talk about efficiency!
They are so adorable!!
At the time, the U.S. had a lot of luxury brands that China didn't have. Moving to Seattle was like opening doors to a new world. Shopping became even more fun. Miss Cool wanted to share the latest and greatest products in fashion with more friends. So in 2010, she began to work as a buyer. Soon enough, one of her customers turned out to be the Chinese movie star Gao Yuanyuan.
Christian Louboutin's red soled stilettos may be super popular now, but 6 years ago, they were impossible to get your hands on. One client asked Miss Cool for a pair of Christian Louboutin's latest design, but even in the U.S., it was hard to find. Scavenging through tons of specialty stores, ecommerce sites, at long last, Miss Cool found the right size, in the right color, at the right price. Mission Accomplished! Little did she know that client, Wang Yun, was none other than the agent of super star Gao Yuanyuan.
While working as a fashion buyer, Miss Cool realized that to find the best stuff, you have to do a lot of digging. That means painstakingly compare prices at ecommerce sites, contact dozens of specialty stores, wasting so much time in the process. What if there was a search engine that allows you to find products and ALL their retail prices with just one click? How awesome would that be?! So, to meet the needs of millions of fashionistas out there, ModeSens was born.
In my eyes, fashion buyers are like this: attend posh parties and product launches, rub elbows with big name designers, flood Instagram with couture so fresh off the runway it makes your eyes hurt. Glamour infuses their every molecule.
Neiman Marcus VP, Fashion Director
Invited to Stella McCartney 's fashion events
But, nobody knows the pain the fashion buyer must endure! Comparing prices from 100 ecommerce sites, running in and out of brick-and-mortar retailers, fighting tooth and nail for a bigger discount for the client. And, you must stay on top of all the latest trends, without a breather in between. Because the world of fashion doesn't wait. Rest, and you are out in the blink of an eye. Patience and perseverance are essential virtues of the trade.
But of course, there are perks of being a buyer!
Getting invited to all kinds of exclusive, fancy parties is one of them. See, Roger Vivier's couture event commissioned an artist who drew a portrait of Miss Cool.
IT Girl, Hot mama
Balancing work, life, family and success
Capable girls are all "left over". That's a myth asking to be debunked. Watching tons of girls resigned to the fate of "Golden Leftovers" is not only sad, it's infuriating. Having a career and family both, now, that's true happiness. Miss Cool says, "Never say you can't do it."
When it comes to work, Miss Cool gives it everything she's got. Meticulous and efficient, she strives to fulfill the needs of every client.
But working hard and playing hard aren't mutually exclusive.
Exercise is a big part of her lifestyle.
So is food for the mind and soul.
Miss Cool says, "Effective companionship is the most important thing, whether it's with the baby or with the hubby."
Hot mama's default pose looks like this:
Whether as a fashion buyer, a model, or ModeSens Co-Founder & Fashion Director, in the end, everything Miss Cool does stems from her love for beauty.
So there you have it. This issue's ModeStar @JingLeng. Just like all the ModeSens fashionistas, she inhabits every inch of space she can reach for in this world. Impeccably dressed, she toils in her Pradas and Louboutins, creating a life that is as rich and dazzling as the legendary Bergdorf Goodman holiday window, heading straight for "Destination Extraordinary".
ModeSens has hundreds of moment updates daily. Show off your personality, style, and unique take on fashion here.
Watch this space for more exciting content from @JingLeng.
If you are passionate, positive, and have an opinion on fashion, YOU can be our next ModeStar!
Become a ModeStar, ignite the "M" symbol:
1.Receive ModeSens long-term recommendation, become a fashion icon
2.Earn commission by posting ModeSens"Moments"and sharing ModeSens links*.
3.Invitation to ModeStar Club fashion events
How to get involved**:
1.Post at least 10 "Moments" on ModeSens
2.Reach 30+ followers on ModeSens with your account
* After a user clicks on the product in your "Moments" or the link you shared, you will earn commission from all purchases he/she makes at our partner merchants within 15-30 days.
** Once you have fulfilled the requirements above, please email bella@modesens.com to apply to become a ModeStar. (ModeSens reserves the right to update the detail and terms without notice.)