IT Girl x Fashionista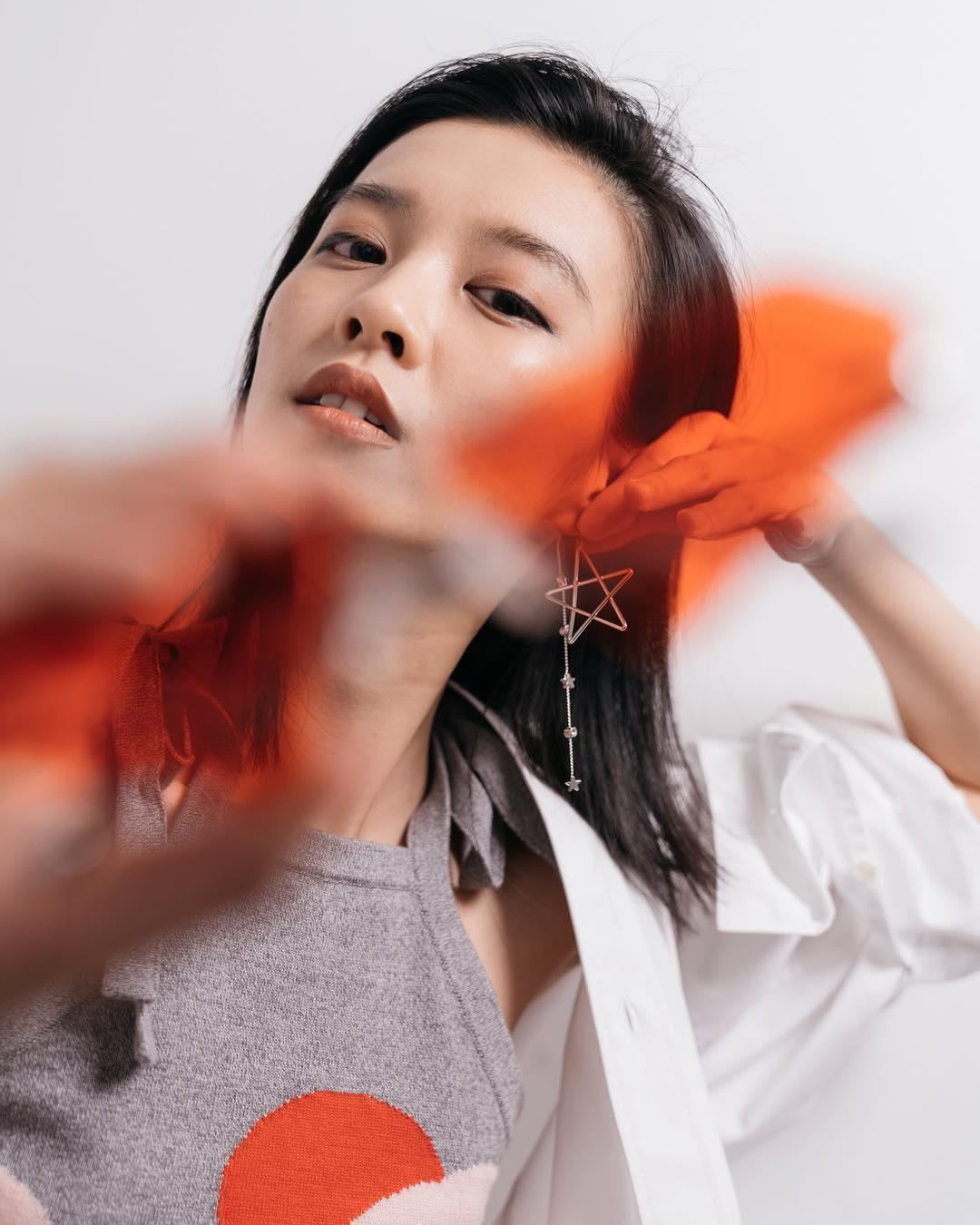 Click picture to enter ModeStar @StyleInBeta's wardrobe
Hailing from New York City, ModeStar @StyleInBeta is a full-time software engineer and a part-time shoe aficionado. Aside from being a women in technology, she's also a force in her rights as a style blogger - one of a kind indeed. Having an obsession with shoes, she dreams of an endless supply of shoes. Let's get to know this ultimate shoe addict through her conversation with our very own Fashion Director @jinglengstyle.
ModeStar @StyleInBeta & ModeSens Fashion Director @jinglengstyle
ModeSens: Since when did you get into fashion? What has fashion brought for your life?
@StyleInBeta: I started getting into style since college. After blogging more about style, I've met so many more like-minded style friends outside of work. At the same time, I've came across a lot of followers and fans through social networks who are a constant source encouragement and motivation.
ModeSens: What's your ideal way of living?
@StyleInBeta: Living in an orderly fashion. Being a coder and a blogger. Have good day sof rest. Take great self care and care of my pup.
BY FAR
Tanya Patent-Leather Sandals
Click Product Picture to Get Details
ModeSens: Being a fashionista, what yours favorite purchase this season?
@StyleInBeta: MANOLO BLAHNIK's vintage straw mules. Can't believe that I finally found these! The quality is superb and should last me years to come. The tip is covered with embroidery and has a laid-back look. I also usually like to go with denim or satin dresses to add a sexy flair to my look.
MANOLO BLAHNIK
Similar - 90Mm Lurum Swarovski Silk Satin Mules, Black
Click Product Picture to Get Details
ModeSens: What's your ideal type of fashion?
@StyleInBeta: Since I'm a bit boyish at times, I like to go with looks that are clean, simple and with a twist.
ModeSens: What's your favorite brand for Spring/Summer?
@StyleInBeta: London-designer REJINA PYO's shoes. I recently picked up a white pair of mule shoes from her. Love her abstract design and consistently interesting design every season.
ModeSens: If you could choose, which designer would you want to meet in person and why?
@StyleInBeta: Being a shoe lover, I would love to meet the three next-gen female designers of BY FAR, whom I've been following ever since they started in 2016. Their designs are distinct and uniform throughout each season with their way of allowing minimal designs fully stand out. I really vibe with this type of design aesthetic. I've bought three pairs already!
ModeSens: What's your favorite style? Do you like being in trend or crafting your own style?
@StyleInBeta: Being a style blogger, I like to try new styles. Lately I've been into workwear.
ModeSens: If you were to give yourself a hashtag, what would it be and why?
@StyleInBeta: #chic #fun. I think that a common misconception is that girls in tech do not know how to style themselves well. That's actually on the contrary. Work has given me a great financial foundation to purse the fashion items I want. Also a lot of my shoots take place near work. Maintaing a sense of fun and trend is important.
ModeSens: What are your three go-to cosmetic products?
@StyleInBeta: My make-up is usually pretty natural. I don't try to overthink it. Usually I go with foundation, highlights and blush. I do try different products from time to time but don't have a go-to brand so as long as they're priced for quality.
ModeSens: Your view on skin care and nutrient products? Any recs?
@StyleInBeta: Healthy living is utmost important. I choose skin care and nutritious products based on my personal leanings of not wanting to get tanned or feel the effects of UV and aging. BIOEFFECT's serum and ALGENIST's face lotion and sunblock are always in my line-up.
BIOEFFECT
Egf Serum, 15Ml - Colorless
Click Product Picture to Get Details
ALGENIST
Sublime Defense Ultra Lightweight Uv Defense Fluid Spf 50, Luxury Size
Click Product Picture to Get Details
ModeSens: What's your first impression of ModeSens? What sets ModeSens apart from other platforms?
@StyleInBeta: My first impression of ModeSens is that it's easy, practical, and a very subjective platform to provide me all the info from retailers and has saved me a ton of time on search. The mobile APP is always super handy to shop and compare on the go.
Seeing the conversation here, a few things stand out. One — having a profession in tech has provided a foundation for people to pursue passions outside of work. Two — at the same time, fashion and style is not exclusive to people and also applies to those in tech profession. @StyleInBeta is a great example to take us out of our misconceptions and shows that a pursuit of personal style is in all of us. We hope to meet more diverse and unique ModeStars to share their style stories. Until next time!
If you are passionate, positive, and have an opinion on fashion, you can be our next ModeStar!
ModeStar is an exciting fashion influencer program only on ModeSens, dedicated to discovering and enabling a new wave of fashion tastemakers and rallying them together to mutual expand each individual's influence in the fashion world.
Join the ModeStars program — become an official influencer partner with ModeSens
- Get original content opportunities with ModeStar. Earn a verified ModeStar Badge and become official influencer partners with ModeSens.
- Have opportunities to work with and gain exposure through all ModeSens platforms — homepage, original interviews, content & product exclusives, and more ongoing benefits.
- Connect with other ModeStars, cross-promote to grow audiences together. Enjoy feature opportunities on ModeSens' Instagram, Weibo and other social and digital platforms.
- Receive exclusive invitations to official events and parties by ModeSens or by partners, such new product announcement/try-on's, fashion weeks, and more.
-Gain access to exclusive tools such as publishing Blogs, Collections, affiliate programs and other advanced web and app features.
With so many exciting benefits, begin sharing your everyday style Moments on ModeSens to receive a select invitation to become the next ModeStar.
If apply for ModeStar, please contact bella@modesens.com. Final interpretation is owned by ModeSens.