JEANS 101
Shared from HARVEY NICHOLS , click here to read more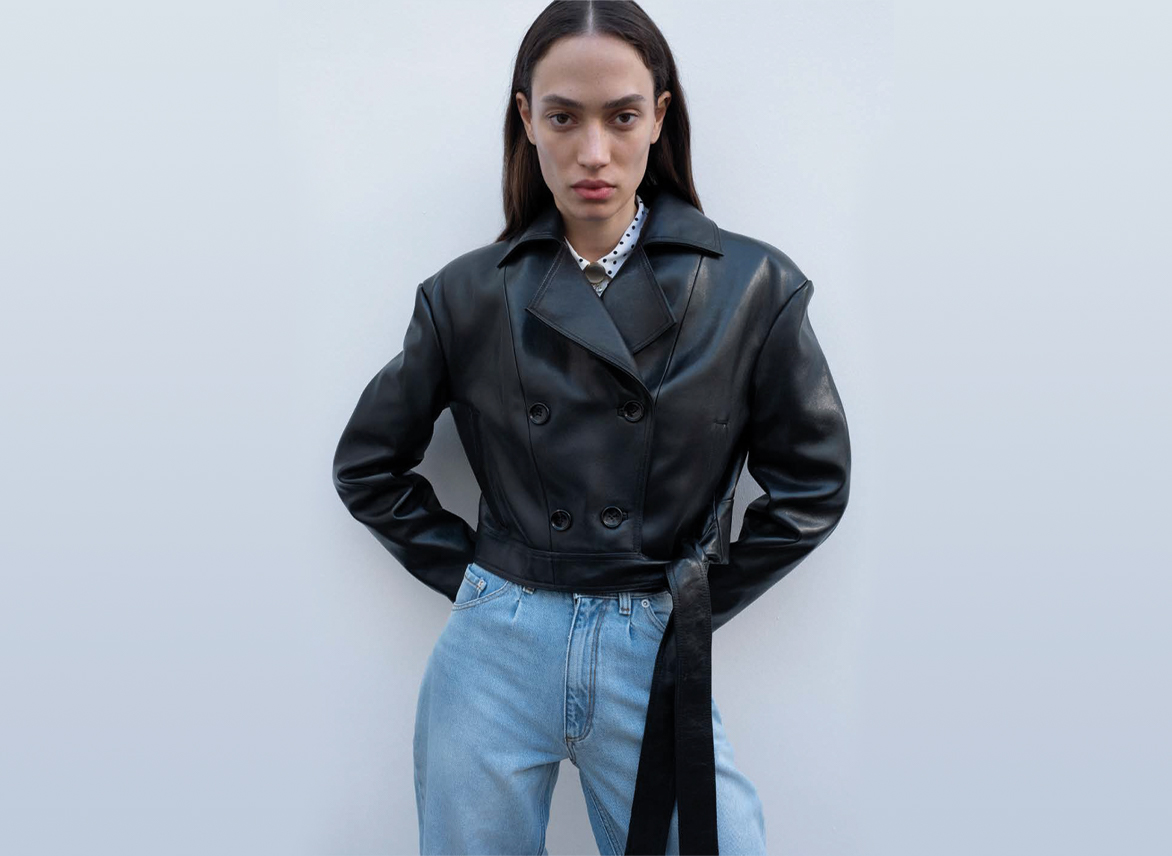 Discover the It fits and power prints of the season
Ah, jeans. Was there ever a garment more worthy of the moniker 'wardrobe staple'? From its humble workwear roots to Levi's laundrette ad, which broke the internet before the internet even existed (maybe it did, I haven't the time or the inclination to fact-check this), denim is less low-key, more luxe. We're living in an age of abundance, folks, and the sheer volume and decadence of denim is proof of that. From crystal-strewn pairs at Christopher Kane to logo-splashed legs at Stella McCartney – and nostalgia as far as the eye can see – what today's styles lack in need-to-soak-in-the-bath rigidity they make up for in dreamy details.
We run through the top three trends as worn by everyone from Rachel Green to Bella Hadid and, yes, Britney and Justin.
BACK TO THE NINETIES
Think TLC, Tyra Banks in The Fresh Prince and Drew Barrymore's oversize double denim. Nineties fashion is nothing without the all-American fabric. An extension of normcore, as popularised by Demna Gvasalia, straight-leg styles in that very specific shade of blue are rife with Balenciaga references – especially when worn with dad trainers and a shoelace masquerading as a belt. Oddly flattering (and forgiving), the styles to scope out are straight, mom and anything with an acid or worn-out wash.
GO BRIGHT
Go bright! Go bold! Go tiny hint of colour if you wish! The best thing about this trend is that you can find your favourite fit in whichever hue suits you. Whether you want to stick to skinny or branch out with a cropped culotte, there's a silhouette and shade to suit all. Echo the always-on-trend Alyssa Coscarelli with a matching jacket.
PRINTED PAIRS
Move over, reptilian leather. Late summer is all about much more durable denim, which now comes splashed with snake, cow and big-cat prints. Part Wild at Heart, part Kate Moss circa early aughts, printed denim crosses countries, eras, and influences. And designers have found a canny way of adding to the trend with logo-laden jeans.
Shared from HARVEY NICHOLS , click here to read more