Jeweler Stephanie Gottlieb on her Travel Style
Jeweler Stephanie Gottlieb on her Travel Style
Mar 24, 2018
Shared from INTERMIX. Click to Read More.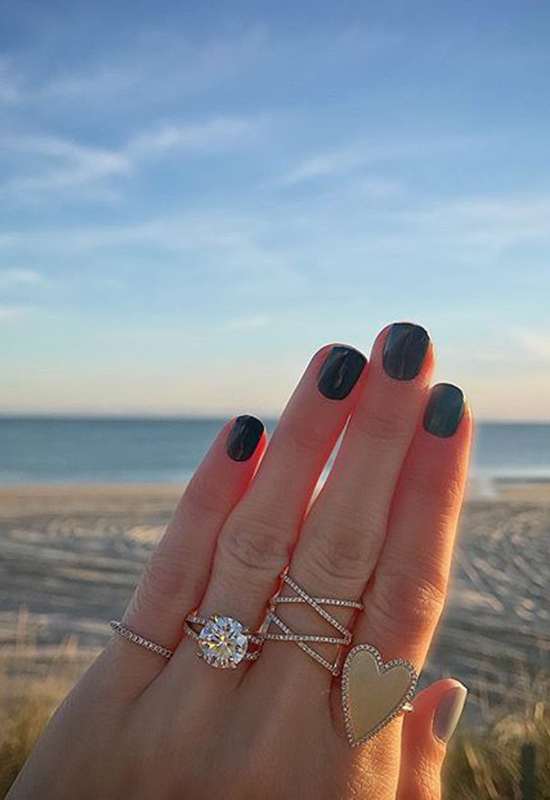 Jeweler and Jetsetter Stephanie Gottlieb on her Travel Style –and How to Really Pack Accessories.
Before we got to know Stephanie Gottlieb, we knew her Insta-famous engagement ring. The pavé rose gold sensation has launched hundreds of thousands followers for one of Instagram's and New York City's best-known jewelers. It's clear why: Scroll through Gottlieb's sparkling feed, and you'll see plenty of irresistible SG signatures. She's perfected dozens of original engagement ring styles, as well as the iced-out hand pose. That's when Gottlieb holds out her perfectly manicured hand – tastefully adorned in stack after stack of shimmering diamonds – in front of a gorgeous setting like the Manhattan skyline, The French Riviera or a Hawaiian sunset. Yes, the jeweler is a jetsetter, simultaneously inspiring wanderlust and diamond envy in her loyal followers.
Gottlieb's Instagram is an amalgam of the fantastical and aspirational – and we just had to know more about it. Here, we speak to the jeweler about her jetsetting tips, travel style and the absolute right way to pack jewelry.
Describe your airport style. What does your travel uniform usually look like?
I like to wear something I know I'll be comfortable in for a long period of time, because you never know what will happen during a day of travel. I'm definitely not that girl who wears jeans and heels on the plane!
What jewelry do you keep on when traveling?
I always wear my go-to pieces, like my engagement ring, wedding bands, a few stack bands, diamond studs and an everyday necklace. I try to avoid any major pieces like chokers or wide bands because it's easy to swell after a flight, and you don't want to be wearing anything that's constricting.
How do you decide which jewelry to pack for a trip?
I tend to pick pieces that are wearable day-to-night. Lariats look great with a bathing suit and are also elevated enough to wear for a dressy night out.
Big gold or diamond hoops are also a must. I actually just designed a pair of gold hoops with removable charms, which are great for travel because you can change them up from day to day.
What destinations have you visited in the past year?
I travel a lot! It's one of my passions, and it really gives me time to decompress from work, as well as spend quality time with my hubby. This past year, I've been to Italy and the South of France – which is my annual summer trip – Bora Bora, Lanai and Los Angeles. I also have plans to travel to the Bahamas as my last escapade before my baby comes in July.