LI-NING SAYS HI TO THE WORLD
Shared from SSENSE , click here to read more
It's no surprise that for the 2008 Beijing Olympics, gymnast Li Ning was invited to represent the country by lighting the cauldron that signals the start of the Games. Dubbed the Prince of Gymnastics, a nickname earned after his performance at the World Championships of Gymnastics in 1982 in Zagreb, winning all but one of his events, he went on to win the most medals as a single athlete at the 1984 Olympic Games in Los Angeles. Li Ning cemented himself as a Chinese sports hero, naturally leading to him founding his own sportswear brand in 1990: Li-Ning.
I first heard of Li-Ning while travelling as a child to China, my mother's homeland, where Li-Ning boutiques are ubiquitous. It is the de facto national sportswear brand, seen everywhere, in every mall, on every commercial street.
In Beijing, Li-Ning apparel and footwear is a cross-generational go-to for morning tai chi in the park or for after-school basketball matches. Li-Ning also outfits professional athletes, and has partnerships with Chinese national teams, while also sponsoring individuals the world over. As basketball is China's favourite sport—its domestic fandom rivalling the population of the United States—it's only natural to see Li-Ning on NBA and CBA courts. Li-Ning is the official partner of the CBA, having signed sponsorship deals with some of the NBA league's best players including Shaquille O'Neil and Dwyane Wade, enticing the latter with a lifetime contract and the opportunity to create his own brand. What began as technical performance gear, however, is slowly evolving into something more aesthetically focused.
In February 2018, Li-Ning's Premium Collection debuted at New York Fashion Week. China's response to Nike and Adidas presented looks primed for the street rather than a soccer pitch. After just three seasons of Li-Ning's Premium Line, Li Ning and the brand's Chief Product Officer, Hong Yu Ru explain the provenance of the line, give insight as to how Li-Ning got started, and share their hope for the brands future.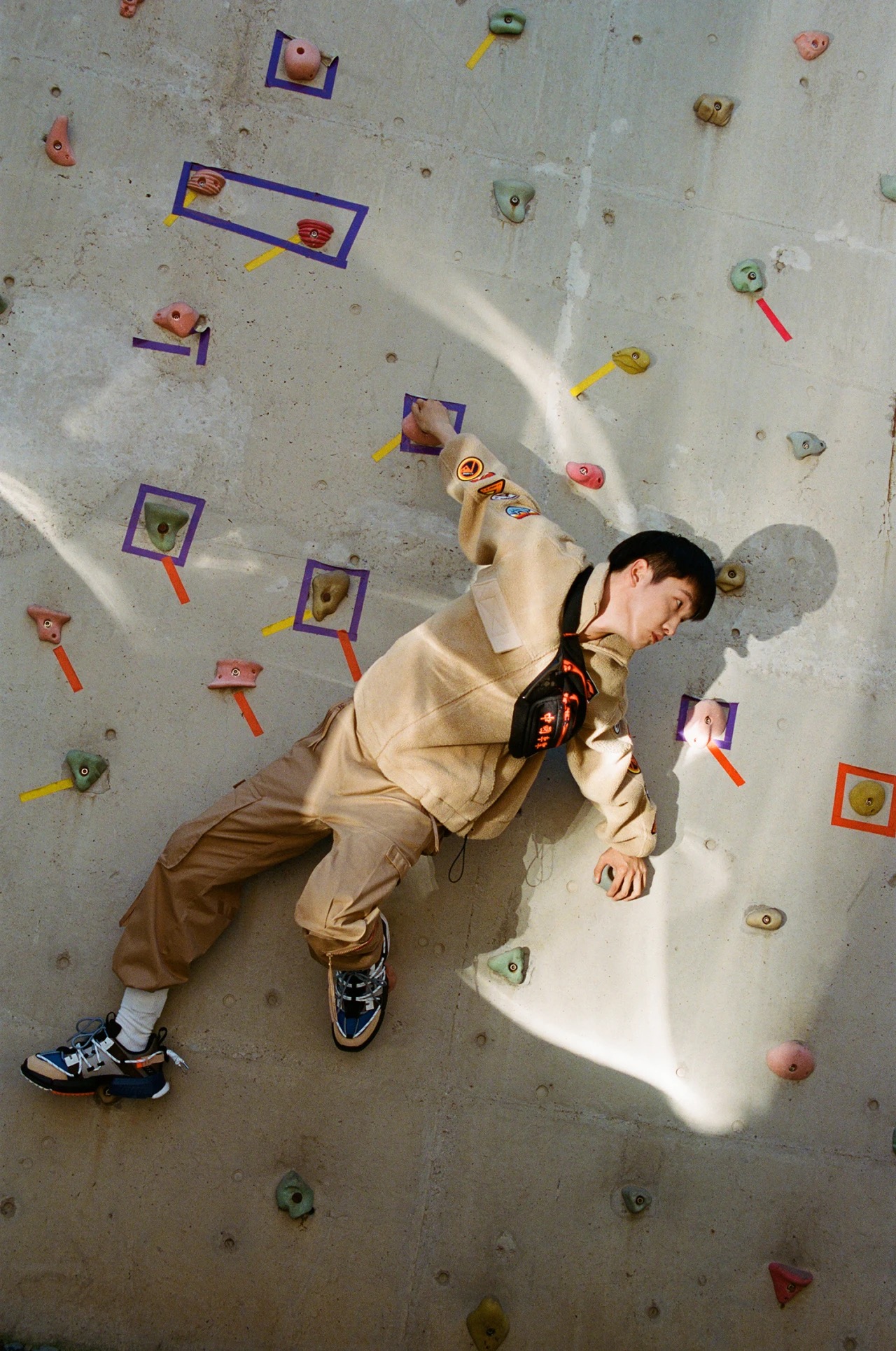 Blake Abbie
Ni-Ling (LN) and Hong Yu Ru (Hong)
After you retired from gymnastics, you founded Li-Ning. Why did you want to start your own brand?
LN: It came from the idea of wanting Chinese athletes to wear apparel and footwear from a national sports brand on the world's most important athletic stages.
Do you remember when you thought, "Yes, I've made it."?
LN: In 1992, we sponsored the Chinese national team for the Summer Olympics in Barcelona. Seeing our athletes compete in Li-Ning products was an outstanding moment. I am very pleased with the overall growth of the brand, and especially with our current development which includes a long term approach and strategy. We currently have more than 7000 of our own retail stores globally, most of which are located in China.
Wow, that's incredible. So how do Chinese consumers perceive Li-Ning?
HONG: We've been around for 29 years, so consumers here in China have known us for a long time.
LN: But perception changed recently. Young consumers who grew up knowing the brand have now become very engaged and excited by what Li-Ning is doing and showing.
HONG: Some people may see Li-Ning as a brand that represents China, which is a nice idea, and I hope it does represent them. The internet has connected the world, and the curiosity of the Chinese consumer about fashion and streetwear has developed over the past years in an extreme way. These days Chinese have a strong desire to support and choose Chinese brands, which they like and which they think are creating exceptional products.
Shared from SSENSE , click here to read more