Life Of The Party
Shared from THEWEBSTER , click here to read more
Update your party wardrobe for summer festivities with these elevated and eccentric takes on dressing for the season.
MILES WEARS: GUCCI Pussy-Bow Blouse – GUCCI Floral Print Pleated Skirt – MAGDA BUTRYM Pearl Earrings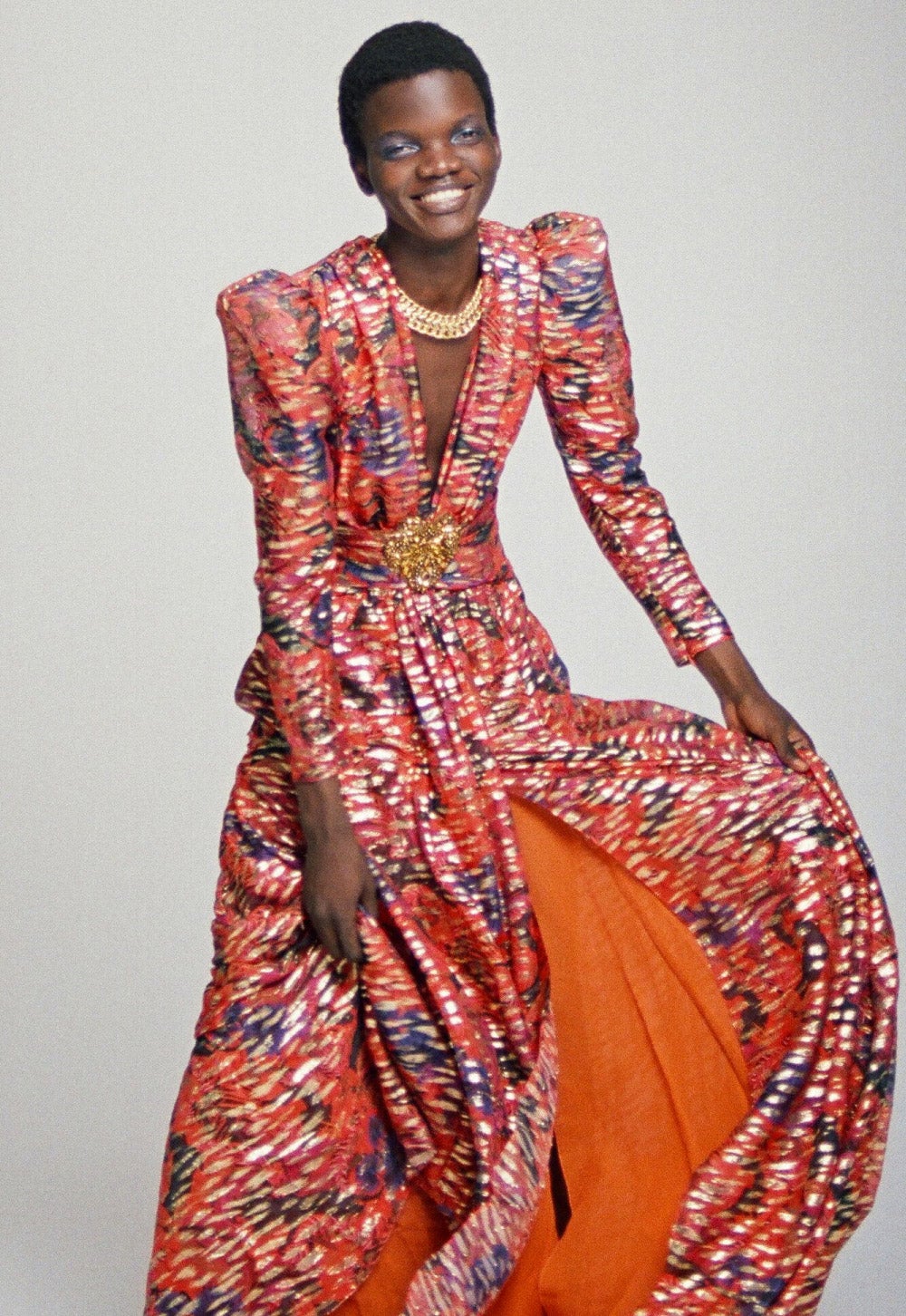 BRING THE BREEZE
Bring a breeze in a metallic Dundas gown, accented with a bold Aurélie Bidermann necklace.
AHEEM WEARS: DUNDAS Metallic Embellished Gown – AURÉLIE BIDERMANN Necklace
DARE TO DANCE
Pair an flared sequined trouser and crystals with sneakers for a disco-ready ensemble, or outshine your first impressions with a multicolor front ruffled sequinned dress.
NOT YOUR AVERAGE BLACK TIE
Trade your tuxedos and gowns for sequin-embellished ruffles or oversized bow-tied lace jumpsuits.
MILES (LEFT) WEARS: SAINT LAURENT Sequin Embellished Dress – SOPHIE BILLE BRAHE Earring
AHEEM (RIGHT) WEARS: ROSIE ASSOULIN Floral Lace Jumpsuit
Shared from THEWEBSTER , click here to read more