London Fashion Week – Extreme Darkness Meets Youthful Exuberance
​Fashion is when you proclaim, "I don't get art. I don't get fashion. I don't have eyes for this kind of beauty," but you're still curious about it. It's that thing you love to bash, yet can't help but take another look at.
London Fashion Week Fall 2017 Ready-to-Wear shows are full of fashion crazy this season. After all, Londoners are never ones to shy away from theater and drama.
Gareth Pugh
Treating his audience to an all-black show, Gareth Pugh painted his models in exaggerated makeup and dressed them in gothic robes eschewing hard-to-understand political statements. The only message we got out of it was the designer's lack of interest in color. Pugh curated his runway experience to mimic a dystopian world. Beneath its peaceful surface, lurks cruelty and misery. How would you like to face this dark, ugly world?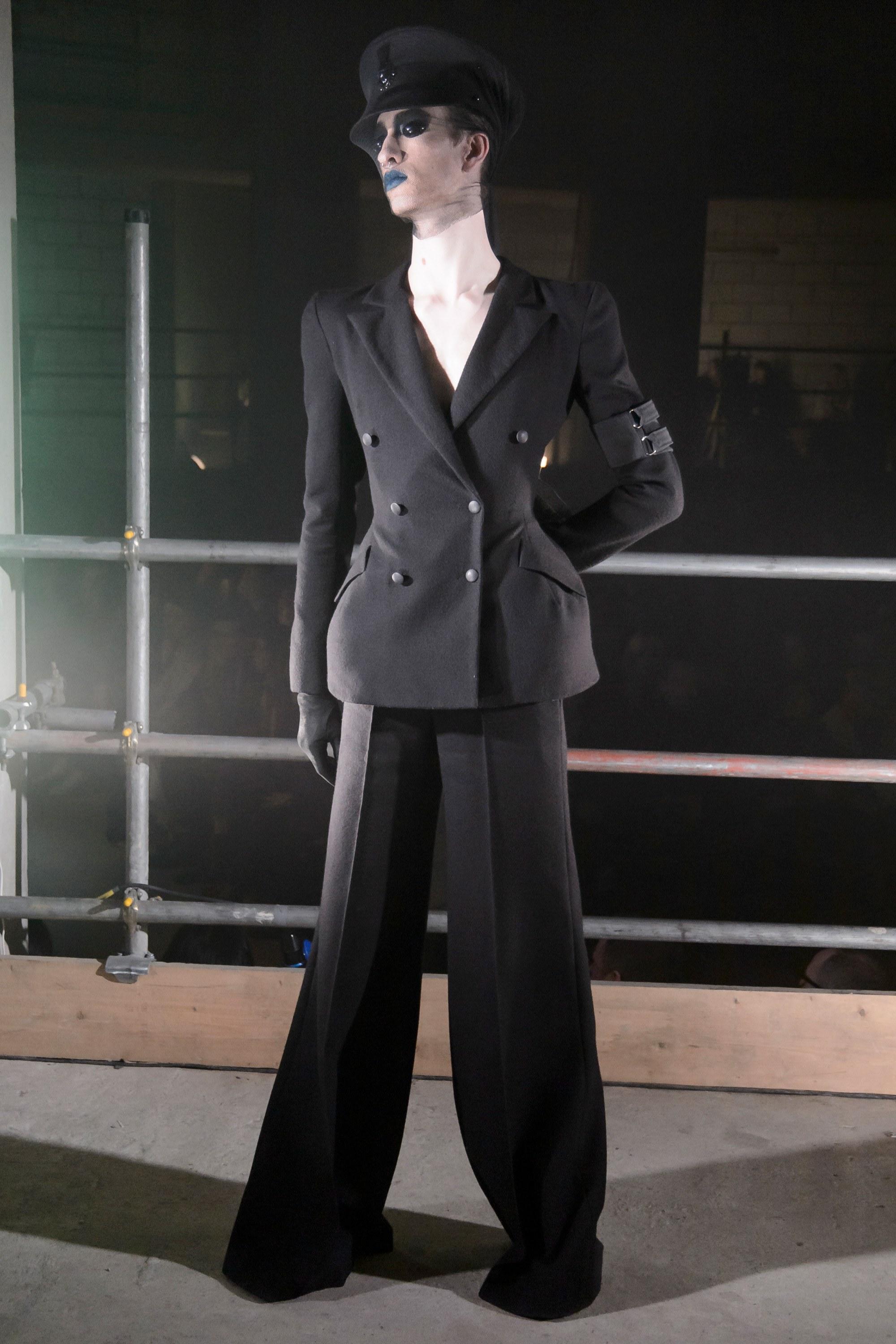 Preen by Thornton Bregazzi
"The smudged lipstick" (thanks to the boyfriend) was front and center in the Thornton Bregazzi Fall 2017 show. This season, Thea Bregazzi and Justin Thornton continued with their signature modern romanticism theme. Dreamy florals coupled with tom-boyish tailoring created a soft yet handsome finish. Vibrant colors gave the audience a welcoming escape from the dreary economic and political climate outside.
Anya Hindmarch
This macaron-colored collection is sending a shiver of giggles to the "girl" in every woman. Adorable animal motifs, dragonflies, and furry little things appeared throughout the collection. And don't forget the backside. Hindmarch hid delightful touches on the back of her felt and wool outerwear. Interlocking chains reminiscent of paper garlands adorned the handbags. Most imaginatively, Hindmarch strung together several modular coin purses to create one large purse.
Christopher Kane
Christopher Kane's Fall 2017 collection is bursting with variety. Combining elegant silks, 3-D sequined flowers, peacock blues, and pleated skirts, Kane created a show that put on display the most beautiful side of the female form. At the same time, the designer launched a handbag in neon lemon. Yes, you heard that right, neon lemon. The effect was of a zesty glamour with an aura of irreverence.
Next stop, Milan Fashion Week.
Minimalist Style—Nail Spring's Minimalist Trend