LORDS OF THE RING ARE RULING
Shared from SSENSE , click here to read more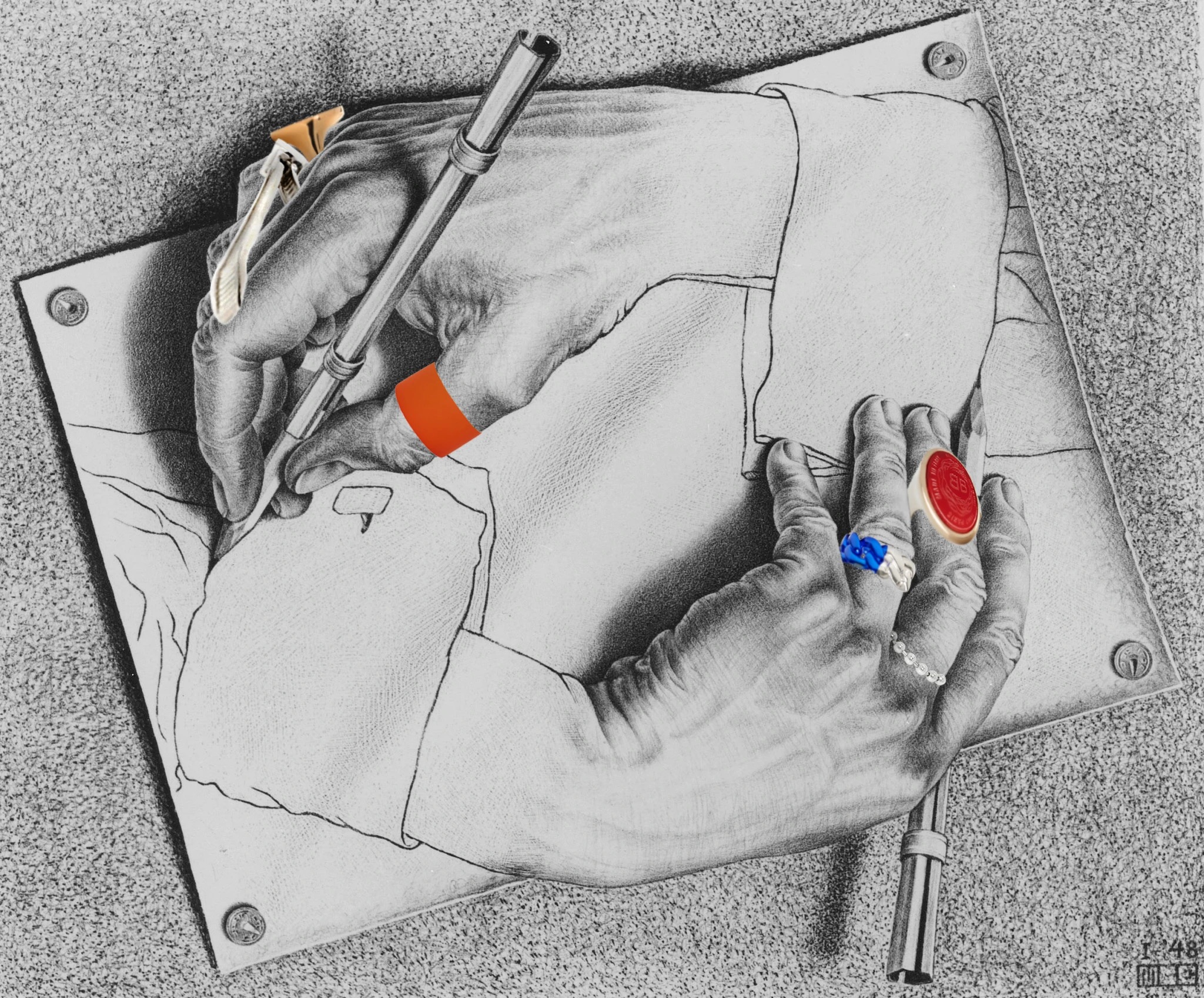 Once upon a time, men's fashion returned to romance. That time is now. With a sharper, more flamboyant and replenishing focus on tailoring, menswear is skewing "femme" in endless ways. And the rise of male adornment by way of accessorizing is following suit. Pop culture's leading men have been gilding their status with timeless, though at times teetering-on-tacky, hand jewelry. Gaudy, but also glamorous. For the hypebeasts and dapper gentlemen alike—rings are all the rage.
Consider Kevin Durant, adorned in his colossal championship rings (two and counting), or Harry Styles' met gala ensemble embracing his initials across his hands, alongside an eclectic curation of gemstone-eating lions and dancing teddy bears courtesy of The Grateful Dead. From Lil Nas X's oversized barnyard stars to Blondey McCoy's self-branded signet rings, loaded knuckles have become the loudest display of self-expression. HighSnobiety fashion editor-at-large and stylist Corey Stokes, who makes a point of regularly including rings in his work, stands behind this recent shift: "I think men wearing jewelry outside of the typical chain is becoming less taboo, and I'm all about that."
Promises to loved ones, tokens of family histories, religious talismans, or bold sartorial statements, rings predate their current trending stature. Before Virgil (and his take on "luxury hardware"), before Alessandro Michele, before Ben Baller was gifting Elon Musk custom Tesla bling, ancient Egyptians valued the nature of the ring's infinite, looped shape as a symbol. Exchanging "rings of love" comprised from natural materials like leather and woven grass was a gesture of eternal loyalty. In childhood, rings were rather chameleon-like indicators of mood. Spice Girls memorabilia scored at the candy shop. Remember the era of Justin Bieber and the Jonas brothers repping promise and purity rings? While those may have slipped off prior to finding the one, now they all wear wedding bands.
Rings are the first things we notice in every interaction; a not-so-subtle "flex" to focus one's gaze. At once intimate and private, like the ultimate icebreakers, they individualize an outfit to its wearer's circumstances. A ring has the power to transform a look entirely—sweatpants and sneakers, say, when topped with an assortment of solid gold statement rings, become essential ingredients in the recipe for the highly sought-after mix of "high-low" style.
"Everyone at GQ, now, has pinky rings," says the magazine's fashion director and stylist, Mobolaji Dawodu. He's highlighted the tiny yet eye-catching accessory on covers and in editorials featuring Lucas Hedges, J. Cole, and the playwright and performer, Jeremy O. Harris, in the last few months alone. The fifth finger placement holds a particular cachet—historically associated to romantic eligibility, American crime (see Don Corleone in The Godfather), career status. Interview Magazine executive editor Thom Bettridge wears two rings on his pinky, a meaningful and "matriarchal" duo: one is from his mother, made by his cousin and jewelry designer Caroline Ellen, the other is a Cartier Trinity ring from his partner. Bettridge has also picked up on the signet trend, but isn't interested in participating. "I think signet rings are tacky and misguided if they're not actually from an old family member or some other real thing like that," he says. "Yes, that includes the fake signet rings you can order at college graduation. Aristocracy is over, let's embrace that and not turn it into an upwardly-mobile accessories moment."
For decades, labels like Gucci and Versace have released varieties of signature, logo-embossed bands, but today's emerging designers are more inclined to share stories by employing more complex detailing. On his AW19 collection, Pearls Before Swine jeweler Himo Martin says his "influences are drawn from research into hand rendered artwork from 90s Norwegian black metal zines and outmoded combatant warfare rings." "It"-boy-turned-designer Luka Sabbat (notorious for throwing shade at British GQ after a tweet in which they credited the cool factor of piling on multiple rings to Harry Styles), released a skull-packed collaboration with Monini that looks intended for pirate cosplay. His personal collection, including diamond-encrusted Chrome Hearts and Aphex Twin bands, resembles the insides of a treasure chest. As fashion continues its departure from minimalism, leaning into sheer abundance with the chunkiest sneakers and ever-growing garment silhouettes, our approach to embellishing hands comes as no exception: the more the merrier.
While the idea of wedding rings may bring us back to the baby boomer complex, sales in men's engagement rings have been steady on the rise in 2019. Perhaps in times when most love stories begin online, exist all over social media, only to be forgotten with the click of a post-heartbreak unfollow, more than ever we need a tangible token to remind us what's real. Or of course, to prove irreversible affection, in the case of Beyoncé and Jay, with matching tattoos on their left ring fingers. Forget spending three month's salary on a ring when you can stamp it on for the long haul.
The future in which fingers are less tactile body parts, more extensions of tech devices—texting, double tapping, tracking our every move—is already happening. While some are occupied with trendy utilitarian gloves, others are decorated with streetwear-inspired manicures. But when polish chips and fads fade—for bigger and for better—rings remain forever. For Dior's Pre-Fall 2019 jewelry collection, designer Yoon Ahn presented the Android Ring: channeling artist Hajime Sorayama's "sexy robot" with full-coverage finger armor. Holding one's direct line of focus at any given moment, each digit has entered the forefront of their aesthetic exhibition.
Shared from SSENSE , click here to read more