Maritime Charm with Band of Outsiders Spring/Summer '18 at NYFW:M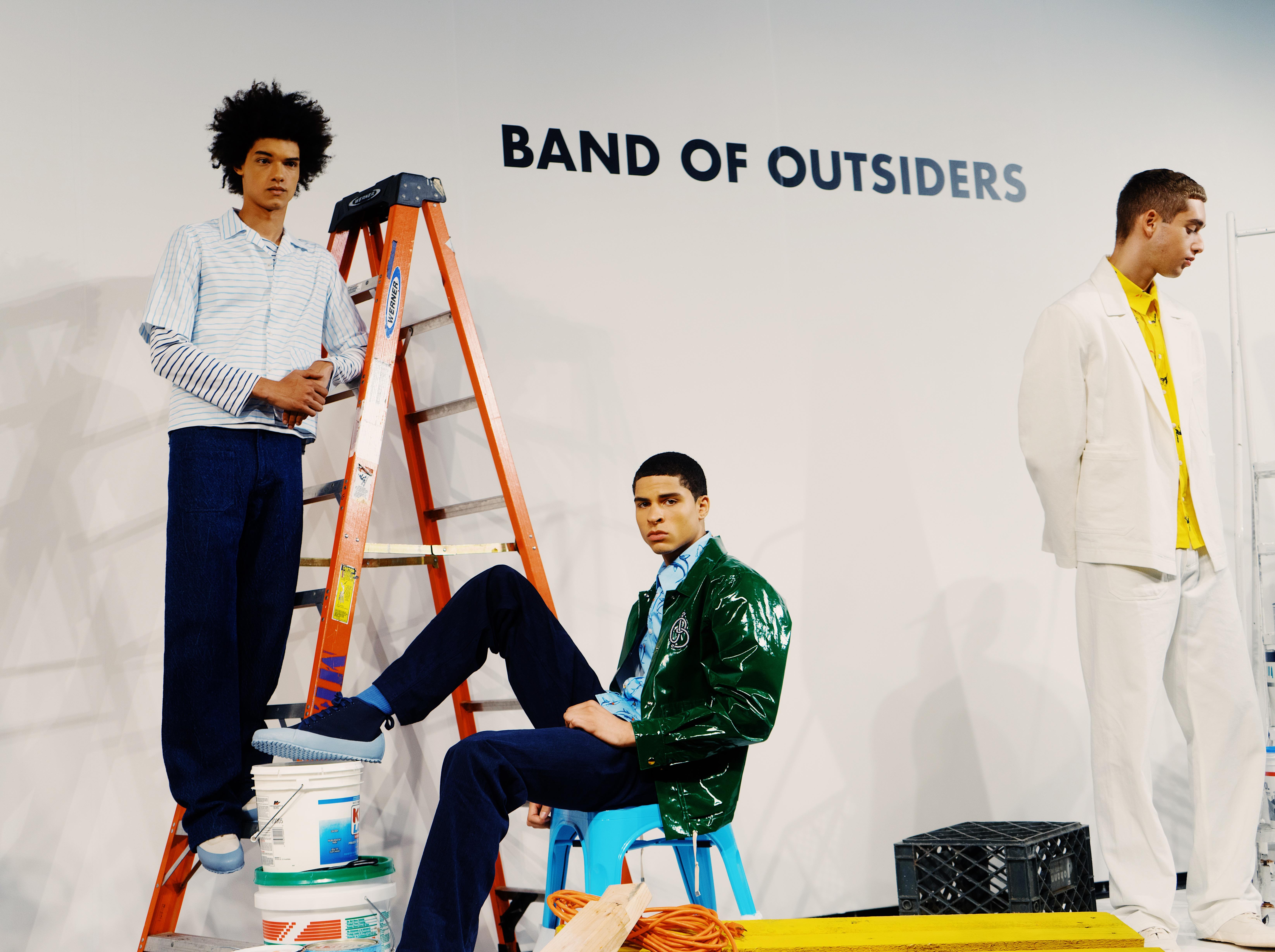 Band of Outsiders, founded in Los Angeles in 2004, is a menswear brand offering a complete wardrobe to a vast group of individuals. Everyday wear, underlining personality, simplifying life. Brand inspirations include southern California, Americana, Hollywood and pop art, a heritage our new team in London blends with Savile row tailoring and the finest European fabrics.
For their Spring/Summer 2018 showcase at NYFW:M, designer Angelo van Mol and brand director Daniel Hettmann paid a buyoant and colorful homage to the brand's nautical influences. In palettes of canary yellows, marine blue, reflective greens with prints of sharks and cats, the Collection of parkas, raincoats, blazers carefully integrates maritime charm into the everyday wardrobe with a touch of Californian spirit. View the Collection images below and shop the brand on ModeSens.