MICHAEL THE III'S GUIDE TO TRAVEL FASHION
The Official SSENSE Jet-Set
Coquette Shows You How To Shine Worldwide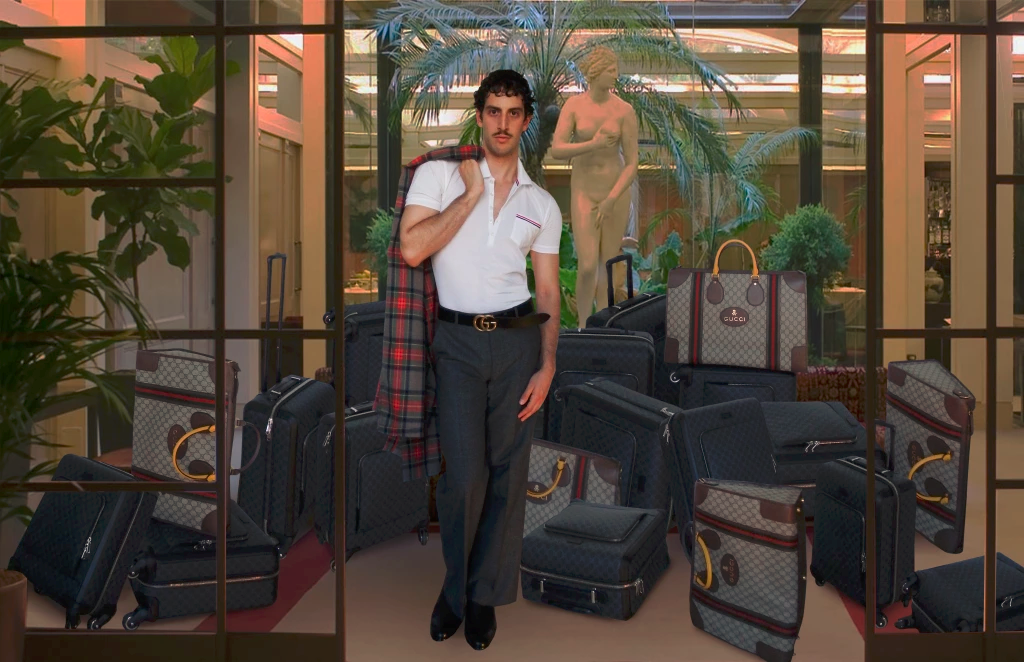 Shared from SSENSE. Click to Read More.
Did you know that in the world of travel there is something called "baggage check" and it has nothing to do with therapeutic self-help? That "customs" aren't just fun habits? Or that the appropriate response to, "Anything to declare?" isn't informing agents that a different haircut might better suit their face-shape? Traveling is one indignity after the next. I've slept in the presence of complete strangers. I've washed my hands in public sinks. I've drooled on a child's face. And yet, I've been able to pull off a certain type of glamour one might call "effortless." I call it "divine."
Inspired yet? Well, fine, this is only the introduction, anyway.
I reserve packing to the very last minute so I can attend to more pressing tasks like charitable volunteer work or refining my personal brand. We all procrastinate — I am no exception. And to procrastinate exceptionally, I like to wear comfortable, stretchy clothing. My time spent on YouTube learning the art of tap dance may never be returned to me, but at least I know that moving forward, not a moment will be wasted having to repair a split seam just because someone has been working on their gluteus maximus.
"TRAVELING IS ONE INDIGNITY AFTER THE NEXT."
Movement by car is perhaps the most common form of travel as well the most intimate. This is your only opportunity to stare wistfully out of the window like a gay Lauren Conrad en route to New York City. Will I meet my dream man? Is the rest still unwritten? Who even really cares when you look this cute? I've paired comfortable sweatpants (an ancient symbol for relaxation) with an equally cozy yet decidedly fancy suede coat. I've garnished my head with a beret and red scarf, referencing my full-time job as a part-time artist's model. Hopefully this will answer anyone's questions about my trip. Business or pleasure? Well, what do you think?
"AM I THE CAPTAIN OF THIS SHIP?
IT REALLY DOESN'T MATTER BECAUSE I LOOK LIKE THE CAPTAIN OF THIS SHIP."
Why not try one of the oldest forms of travel? The boat! Or, in my case, the cruise ship! If you're a social (yet stoic) butterfly as I am, faced with a long journey ahead, you'd do well to pack an ensemble that is tailored to attracting an open-sea romance. Normally I would never do something like lie about who I am, but desperate times call for thirsty measures, and the sea is not going to cruise itself. Am I the captain of this ship? It really doesn't matter because I look like the captain of this ship. A counterfeit captain is also one of the more alluring characters to play, should the voyage suddenly turn into an Agatha Christie novel. With this sartorial strategy and a little luck, you may meet someone, as I have: a lovely fellow, an heir to a veterinary fortune, a Virgo with Leo rising — someone I could really see myself with. So, as we parted ways three days later, I told him I'd send him a postcard.