Selfridges Loves: Getting your wardrobe ready for Chinese New Year
Getting your wardrobe ready for Chinese New Year
Shared from Selfridges. Click to Read More.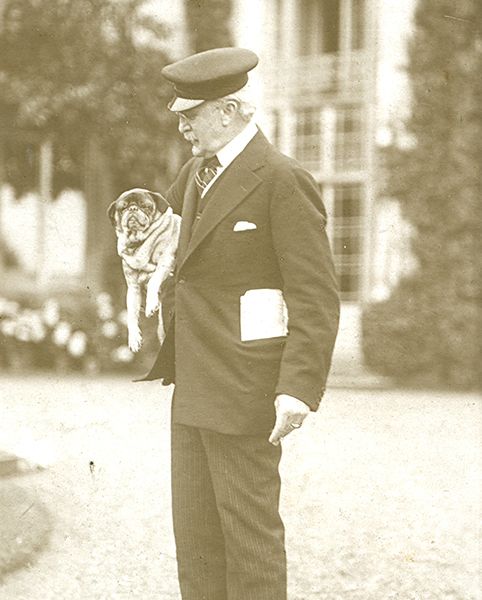 The Year of the Dog is fast approaching, and with it comes a calendar of events to challenge even the savviest dresser. Fret not, we're here to guide you through the holiday period in fine style, helped by our most fashionable furry friend ­– Harry, the Selfridges pug.
Top of the class
It's your company's annual dinner, aka a prime opportunity to send your boss a subliminal message that *cough, cough* 'yes, I am ready for that promotion'. The first step? #dressforsuccess with understated sophistication. For the guys, this means modern tailoring, expertly dressed down with trainers and a knit ('oh, this old thing? It's Canali'), and for her: Diane von Furstenberg's contemporary take on the knitted twinset, recast in a rainbow of 'I'm over here' stripes. As for that promotion? You can thank us later.
Lounge lovers
Preparing your home for the upcoming flurry of guests requires endless list making, extended bouts of procrastination (just one more episode of Nirvana in Fire 2?) and elevated loungewear that's ready to greet any unexpected visitors in fine style. Loose-fitting silk separates are the order of the day (and night) – we love Ann Demeulemeester's languid monochrome stripes and Gucci's chinoiserie shirt. Because with a to-do list as long as yours, there's no time for outfit changes.
High flyer
Whether your journey home involves a plane, train or hovercraft (OK, unlikely), one thing's for certain: comfort is key. Because, let's face it, there's enough to contend with on your commute without grappling with stiff collars and restrictive waistbands. Our answer? Luxe knitwear packed with personality to liven up your journey, from Gucci's loved-up pullover to Burberry's crocheted cricket jumper. And relax…
Come dine with me
It's the highlight on every New Year calendar – a chance to eat, drink and unwind with your nearest and dearest. Whether that involves a home-cooked banquet or dinner out, an outfit that leaves plenty of room for seconds is paramount. Enter Ganni's louche yet oh-so-chic floral two-piece and Off-White's suitably baggy checked shirt (available exclusively at Selfridges). Dinner is served.
Shared from Selfridges. Click to Read More.