Stranger in the House of M
The Noir Mood of Maison Margiela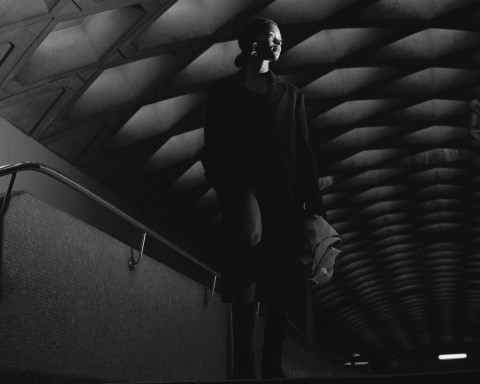 In 1946, Nino Frank coined the term "film noir" to describe the American crime drama films which flooded into the French theatres in the summer following the German occupation of France. While the exact definition of "film noir" is inscrutable, its mood is distinct. Noir is an atmosphere as much as it's a genre.
The central character of a noir may be a P.I, a duplicitous woman, a victim of circumstance. Sometimes, a central character does not exist at all; her presence is defined by absence. Consider Carol Reed's 1949 film, , in which Orson Welles' Harry Lime makes no physical appearance in the film until the final act. Filled with strangers and shadows, noir lends itself to the mysterious and the two-faced. As a genre, it's defined by techniques of deconstruction.
Who better to outfit an ode than Maison Margiela, the brand founded by the notorious man of mystery. A jacket hangs on a clothes-rack, casting the shadow of a body. An impression stands in place of an identity. Obscurity is a character in and of itself. A loose white thread is evidence, an indication of the process—motive that throws convention to the curb.