Terra Firma: Crepe Check
One Editor's Attraction to the Singular Aesthetic of the Rubber Sole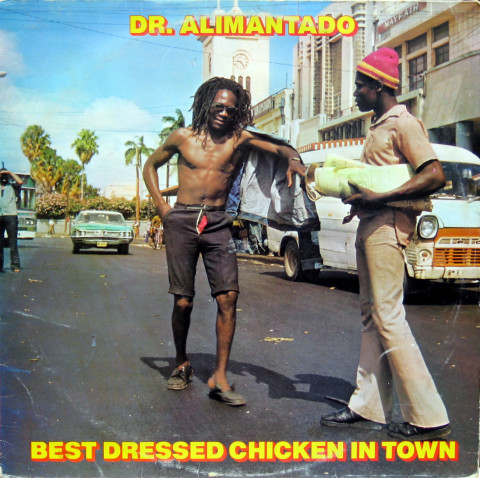 Crepe soles—the evergreen footwear technology—feel like standing on a pile of stale gummy bears. From crepe creepers to crepe Gazelle's and crepe Air Max's, it's all been done before. When applied tastefully, the result is classic with some quirks.
It's been trendy for multiple seasons now, for the fashion industry to repurpose things that were once considered ugly. Crepe soles—with their differentiating characteristics—fit neatly here, where the notion of unattractiveness combines with the resurgence of heritage and utility inspired design like Craig Green's exaggerated snowsuits for Moncler Genius. Crepe offers an understated injection of nostalgia without going full Y/Project Ugg.
When added to a shoe, crepe rubber can apply a totally new aesthetic to the original design. It has the texture of wrinkled, waterlogged fingertips. Often un-dyed, crepe has the tan color of natural rubber, similar to beige, but the opposite of bland. Legacy sportswear brands like Nike, Reebok, and adidas have been experimenting with crepe for ages, but high fashion brands like Gucci, Margiela, and Lemaire utilize the material as well, monopolizing on its enduring cool factor and tempering luxury's inherent unapproachability.Supreme continued their longstanding collaboration with Clarks at the beginning of the year with a custom Weaver drop and Drake's team followed suit with more special edition OVO Wallabees. Both silhouettes featuring Clarks signature thick rubber crepe sole. In February, Kanye chose the material for his understated YEEZY Season 6 crepe sneaker, too.Fans of the crepe sole run the gamut, from model Paloma Elsesser to LeBron James courtside to Selma Blair running errands. One thing they all have in common is self-assured personal style. Many of today's most influential brands and celebrities are still choosing crepe—I'm not the only one who's passionate about the look of crinkled beige rubber on foot. Although synonymous with Clarks, this isn't just about Wallys and Desert Boots, it's about the material that's underneath. Time for a literal crepe check.
High Fashion Crepe
For his Fall/Winter 2018 Margiela men's collection, John Galliano designed a quilted down slipper—reminiscent of a North Face Nuptse bootie—with a crepe rubber sole that extends up onto its sides. The shoe conjures the notion of heritage and outdoorsmanship. It makes sense, because both are . Think Lauryn Hill and Woolrich (est. 1830) or Raf Simons and Eastpak (est. 1952). Retailing for $630 CAD, these slippers are one of the most expensive iterations of a crepe soled shoe I've seen. When Clarks introduced Wallabees in 1967 they retailed for $32, a premium price point for that time as well. Their thick, distinguishing crepe sole made from the coagulated sap of a rubber tree—the same way it's made today. Crepe is the definition of affordable luxury to this day, without the need for branding—unless it's Margiela.
Crep Check
Sean Paul, when asked last year how the word "crep" came to define shoes in Jamaican Patois, said he didn't know the direct origin of the term, he's just been using it his whole life. Founded in England in 1825 by brothers Cyrus and James Clark, Clarks didn't begin to infiltrate Jamaica until the late 60s, becoming a sign of wealth and stature as did most sartorial goods associated with the British colonizers. In the late 60s my dad was a high-school student in Jamaica, and he remembers when Clarks first started to become popular. He believes that the word likely takes its inspiration from Jamaica's much documented love of Clarks and crepe soles, and I think he's onto something. With streetwear now mainstream, the word has become an ever-present part of modern sneakerhead jargon, especially in the UK where "crep checks" —the act of auditing ones sneakers—has become a full on ritual. The above photo of my dad was taken from a department store catalogue in 1985 after he had immigrated to Canada. At that time, Clarks in North America were still associated with a preppy, Brit-style as opposed to rudeboy style in Jamaica.
Crepe Maintenance
The dirty sole of Method Man's Wallabee is visible in this picture, which brings me to the eccentricities of crepe. In 1928, a man by the name of Earl Covey invented the first winter automobile tire by wrapping his wheels in crepe rubber, working wonders for their grip in the snow and ice. But this anecdote baffles me: crepe soles in the winter might as well be ice skates. A soft and porous material, they're not waterproof and when wet they provide very little traction. On the other hand, when dry and statically charged, the exposed edges of crepe soles collect dust, fibers, and hair. And then there's the ankle roll potential of a thick crepe sole, Wallys are the ultimate culprit. A thin crepe sole on the other hand, over time, wears into the print of your foot, the soles curling upwards when not being worn. Crepe can be awkward in its use but also hyper practical and comfortable. You just have to know your terrain. "Toothbrush get out d dust fast"—Popcaan's tip still holds up.
Crepe Raps
"Dem guy deh copy we," my dad quips when I mention the way American rappers embraced crepe soles in the 80s and 90s. Where the rudeboys put crepe soles on the map in Jamaica, rappers put them on in North America, undoubtedly inspired by Caribbean style. Crepe rubber embodies the attitudes and style of rap in a way that few other footwear materials do. There's something about a crepe sole that demands a certain level of confidence from its wearer, you are what makes them. Wallys were already an aspirational shoe, but rappers took them to the next level with bright colors and custom dye-jobs, the rubber underneath needing no modification. Crepe soles, Wallys in particular, have always set you apart, and the confidence required to pull them off is one factor that prevents them from becoming fully mainstream, despite co-signs from the likes of Supreme and the Wally Kingpin himself.
Elevated Crepe
Lemaire's choice to collaborate with Clarks on their Redland boot—one of Clarks most scarce designs—for their Fall/Winter 2017 men's collection spoke volumes. The Redland is an even more moccasin-inspired Wallabee, a shoe that embraces its sole so much that the crepe underneath it curls up onto the toe and heel, enveloping the suede like a cow licking its nose. Lemaire is considered an austere, restrained brand, but the crepe sole in this context allows for experimentation. It's a different breed of flamboyance and the ultimate low-key crepe check.
SSENSE.