The Art Of The Shirt
The Art Of The Shirt
Words By Tara Gardner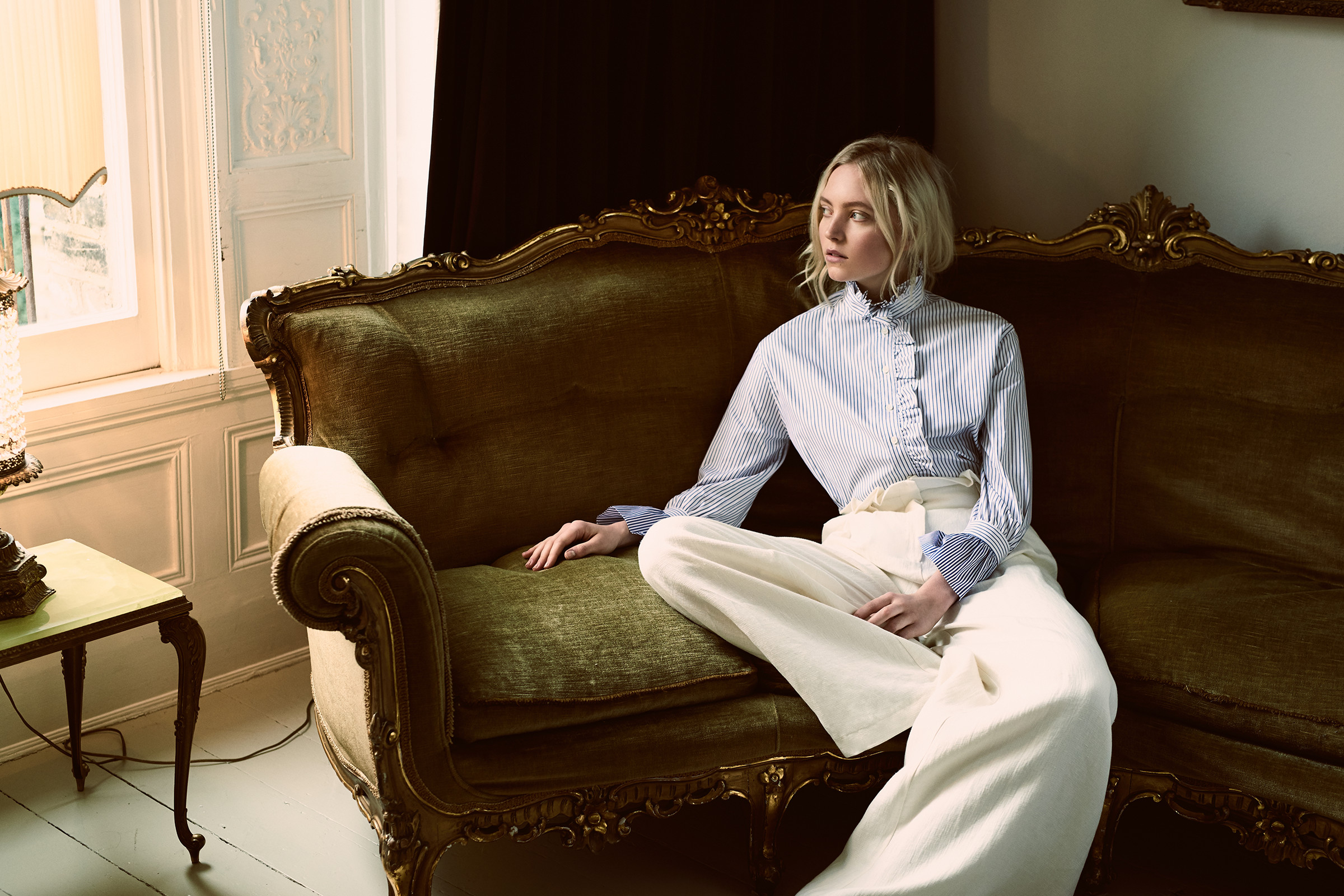 Shared from Harrods. Click to Read More.
The staid backbone of all closets, a quiet, minimalist hero, while some may have previously considered the shirt fashion vanilla, for a few seasons now it has been anything but. Marking a clear shift towards investment staples, designers such as Alessandro Michele at Gucci, Stella McCartney and Demna Gvasalia, along with shirt specialist brands such as palmer//harding and Monographie, have been co-opting the shirting basics, deconstructing, reconstructing and cross-pollinating, elevating them into something altogether new.
The Classic White Shirt
Crisply encapsulating the essence of fashion's swing to the more neutral side of the style spectrum, the shirt has become to the mainstream what those on the more minimalist scene have known for some time: a shorthand for chic. A vanguard of the now trend for unisex dressing, while its roots are in menswear, its distinctly feminine charm rests in its inexhaustible styling possibilities. A unique sartorial tease, the shirt has the potential to be both seductive and alluring, yet nonchalant and neutral, all at the same time. Little wonder then that fans of the classic white shirt include style icons Katharine Hepburn, Coco Chanel, Jane Birkin, Lauren Hutton, Patti Smith and Carolina Herrera – each imprinting their own aesthetic onto its open, blank canvas.
Borrowed-from-the-boys, effortless and easy to throw on, if the white shirt came with just one rule, it would be to wear it relaxed and spontaneously. For brands who make simple shirting their staple, look to Rag & Bone, Theory and Stella McCartney, as well as Equipment for silk iterations, and hit up men's shirts, too, for the most authentic take on the more oversized look.
The New Way To Shirt
Moving on from the sheer simplicity of the white shirt, through recent seasons the striped blue button-down shirt – in all its iterations – has transcended its somewhat stoic suiting past and become firmly entrenched as a must-own wardrobe piece. Its appeal? Oversized and belted, unbuttoned and off-the-shoulder, half-tucked and collar popped with über-statement earrings, much like its white shirt sibling, it is pure style nonchalance.
Classic cuts aside, while previous seasons may have dabbled with full-blown do-overs – sometimes at the expense of wearability – right now there's a strong return to the details, taking what the shirt does best and enhancing it further. Looking to the silhouette, sleeves are increasingly blown-out in balloon, fluted, ruffled and bow shapes from the likes of Monographie, Petersyn, Burberry and Victoria Beckham, while unexpected elements come in the form of off-the-shoulder, back-buttoned, cold-shoulder, belted, Bardot or smocked-hybrid shirt-tops and dresses.
To the details, while embellished collars are nothing new, thanks to the likes of Gucci, Vivetta, Max Mara Weekendand co., they remain enticing and on-point, while the trend for embroidered or appliqué features on the body of the shirt is still going strong as a more statement take.
Flipping the trend somewhat, brands like Self-Portrait, Caroline Constas, palmer//harding and Monographie laud the elements of shirting by re-imagining and blending them into dresses, tops, skirts, jumpsuits – and everything in between. These new hybrids may not necessarily sit in the shirt category, but their borrowed-from features –from fabric to construction – make them a key part of the shirting movement and a worthy, wearable style investment for the seasons to come.
Shared from Harrods. Click to Read More.