THE BEST DRESSED MEN OF JANUARY 2018
THE BEST DRESSED MEN OF JANUARY 2018
From Mr Gaspard Ulliel to Mr Gary Oldman, our global roundup of the men who wore it well last month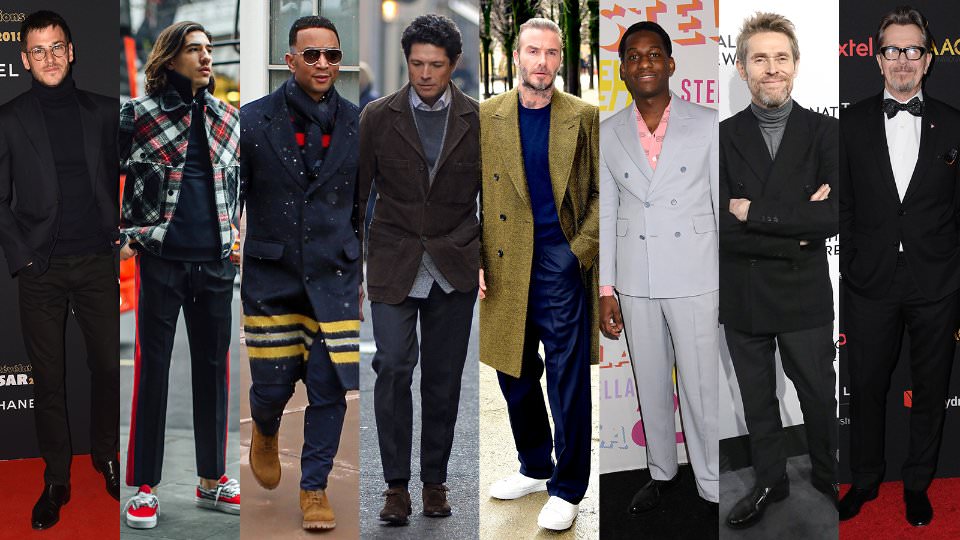 Shared from MR PORTER.Click to Read More.
You'd think with all the violent storms raging across the globe in January 2018, we might have been treated to rather fewer standout outfits from the world's great and good. But no. Clearly, it takes more than mere climatic apocalypse to stop the On The Town set from emerging resplendently from their holiday hibernation. It helps, of course, that January is the month where award season groans into gear. And yes, there's also the small matter of the menswear shows. These start, rather pleasantly, on 5 January, resulting in the appearance of a wide range of utterly weather-inappropriate but rather fun designer pieces on the icy streets of London, Milan and Paris. But who beat the chill best of all? Scroll down for this month's top eight.
-MR HÉCTOR BELLERIN-
Over the years, our culture has developed certain understandings and expectations when it comes to off-duty footballer style. In one camp are those who follow the lead of Mr David Beckham and spend their downtime in well-cut tailoring, investment pieces and understated luxury casualwear. In the other camp is a slightly more European look – think Mr Cristiano Ronaldo's skinny jeans, figure-hugging sweaters, destroyed denim shirts and designer high-tops. Imagine our shock and awe, therefore, when Arsenal's Mr Héctor Bellerin turned up at London Fashion Week Men's this January wearing the kind of pieces you normally see on fashion editors. Above, he's sporting a particularly statement-y Loewe jacket and Gucci sweatpants, but in the same week, he was also spotted in an ensemble almost entirely assembled from cult Los Angeles brand Fear of God (alongside some Balenciaga Triple S sneakers). How did this happen? He's either met a wonderful personal stylist or has, perhaps, discovered MR PORTER. We like to think it's the latter. Bravo, Mr Bellerin!
-MR GASPARD ULLIEL-
He may be more commonly known (in the UK at least) as "that bloke from the Chanel advert", but French actor Mr Gaspard Ulliel is clearly no one-trick pony. At least, if this outfit from his appearance at the Cesar Revelations Party (no idea, but sounds fun, doesn't it?) in mid-January is anything to go by. What's clever about this look is that, while it seems impeccably sharp, thanks to the black-and-blue colour palette and well-polished Oxford shoes, it's actually made up of more casual pieces – a pair of jeans, a rollneck sweater, a two-button blazer. The round glasses are also a perfect match for Mr Ulliel's rectangular-ish face, which you will no doubt recognise from all the billboards all over the place. (On this note, if you haven't read our guide to choosing the right sunglasses for your face shape, you should, though we can't promise it will get you a Chanel campaign.)
-MR JOHN LEGEND-
Here's one way to cheer up an otherwise fairly miserable time of year: add a splash of colour to your outfit, a technique demonstrated here by stylish singer Mr John Legend. Cheerier than your average winter coat, Mr Legend's navy example comes embellished with a series of fun yellow stripes at thigh level, which he's wisely chosen to echo in the striped sweater he's wearing underneath. We're not entirely sure you need a pair of silver aviators when it's snowing outside, but, given that this particular accessory is trending, we think we can let him get away with it this time.