The best place to go in Beijing? The Forbidden City in snow!!!
We've been waiting for a big snow the whole winter. And…it finally came, in spring, when I've had nearly all my winter clothes washed and packed. And it snowed without a single sign!!!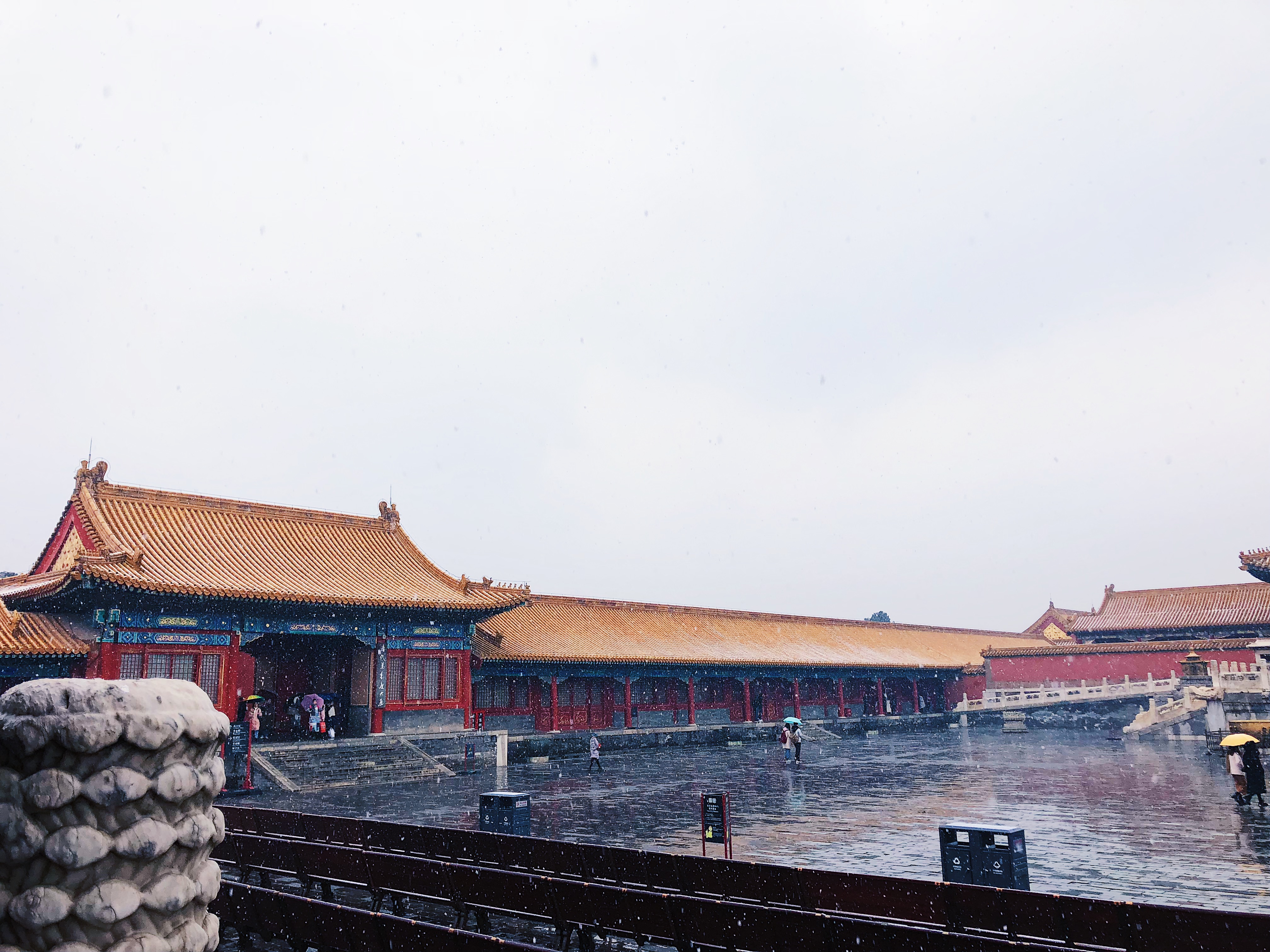 The second I saw the snow I decided to go to the Forbidden City with my friend.
As the home of emperors as well as the ceremonial and political center of Chinese government, The Forbidden City (1420 – 1912) has witnessed the changes of dynasties for almost 500 years. Now it's a must-go place for visitors worldwide.
Red and gold, the two main colors of The Forbidden City, would definitely make a great scene in the white snow, which adds more mystery to the whole city. And the most important thing is this: It's a great place to take some great photographs.
To get great shootings, I choose dark outfits and red Burberry Tote bag. Balenciaga Triple S sneakers are always my favorites because they pair with nearly all outfits, and comfortable too. The Forbidden City is large and wearing the Balenciaga shoes could make sure that my feet don't get sore the next day. Speaking of comfort, I must say a word about my jeans. I got loads of them. I bet you did too. Jeans got so many variations when matching.
When shooting, I preferred to stand by the redwall to make the contrast with snow more apparent. You see from the photos below, my black coat, sweater, the wall and the snow, they work perfectly well together and look amazing.
So if you happened to be in Beijing and it happened to snow, don't miss that chance to visit The Forbidden City. You won't regret it.
Shop My Look Down Below
Trench Coat | Shop here
Balenciaga Sneakers | Shop here
Jeans | Similar here
Tote Bag | Shop here
Metallic Sweater | Shop here