THE COOL-GIRL GUIDE TO FESTIVAL DRESSING
THE COOL-GIRL GUIDE TO FESTIVAL DRESSING
Artsy music, dreamy sunsets, and impeccable outfit inspiration—festival season is in full swing and we can't wait to see what our favorite celebrities, influencers, and fashionistas will be wearing. From romantic indie bohemian vibes to gothic rock n' roll glamour, here, a brief how-to guide on copying It girls Coachella style. Words by Isabelle Franziska Maier
Shared from STYLEBOP. Click to Read More.

DENIM DOLL
Nothing quite elevates a modified "Canadian tuxedo" look like luxe accessories. Strike the perfect sultry-chic-meets-desert-queen balance by pairing it with gladiator sandals laced up the leg, and a chic mini bag thrown over your shoulder.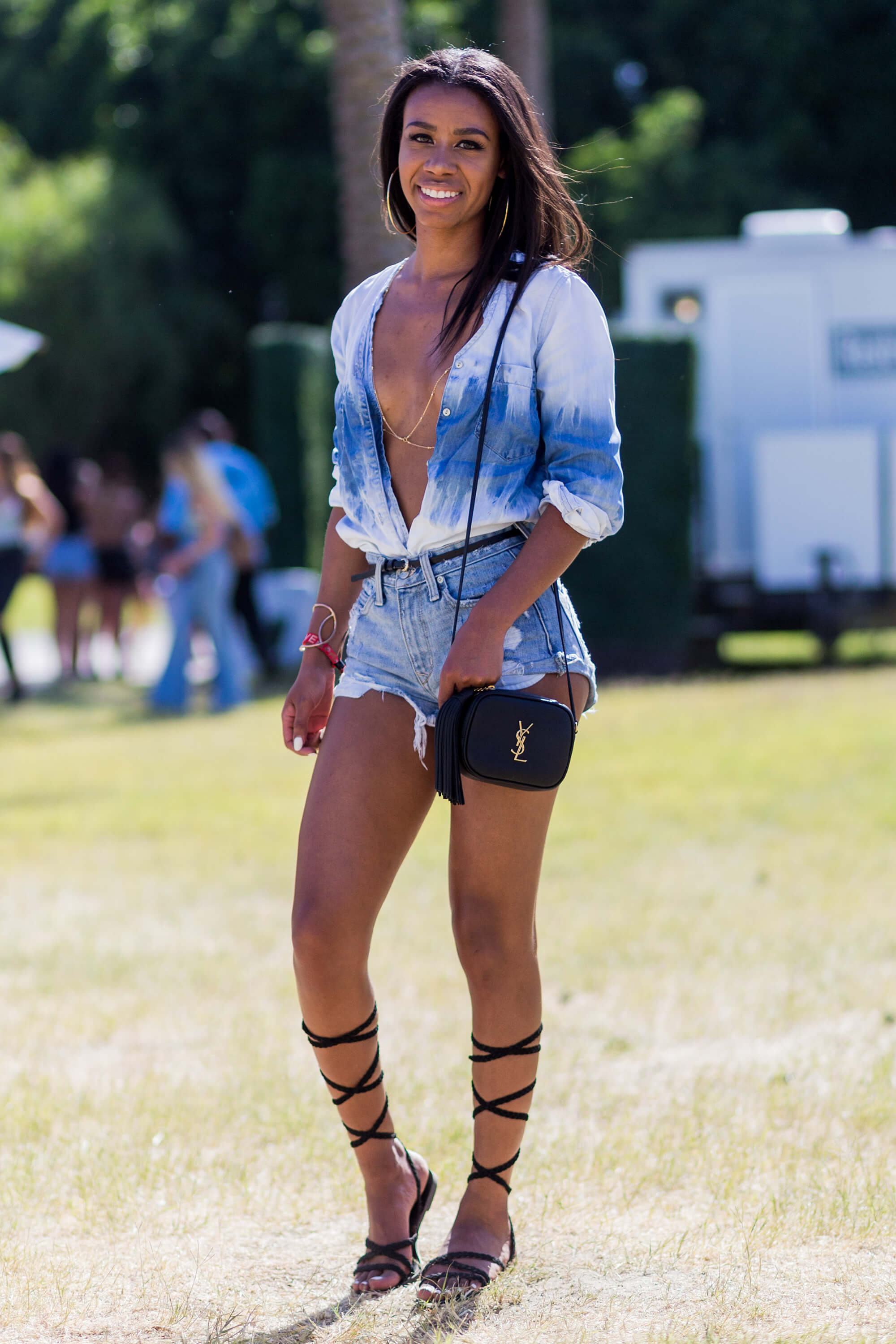 WHITE LIGHT
Swan about in an immaculate, romantic white dress and black statement sandals to toughen up the look. Pile on a string of long delicate necklaces to highlight your décolletage, and round-frame shades to shield your gaze from the blazing sun.
HAUTE HIPPIE
Embellished tunics can't help but exude an effortless, charmless nonchalance, especially when paired with striped loose cotton shorts. Complete the carefree bohemian look with an on-trend backpack and comfy-cute flat studded boots.
SWIM FAN
Make your go-to swimsuit do double duty and sport it to the festival grounds. Channel your inner California girl and pair it with cutoff denim shorts, knee-high flat boots, and a button-down wrapped around your waist in case the temperature drops.
Shared from STYLEBOP. Click to Read More.