The GUCCI Tennis Logo
Shared from GUCCI , click here to read more
From '80s country clubs to fashion that blends symbols from different subcultures: the vintage Gucci Tennis logo has become an emblem of a new style.
The 80s: the economy is booming and Wall Street teems with Yuppies—young urban professionals—in their tailored suits accessorized with briefcases and heavy gold watches. These Ivy League graduates, brokers and new entrepreneurs embodied the American Dream, with their over-the-top lifestyles, somewhere between the glamour of Studio 54 and the skyscrapers of downtown New York. In exclusive private sports clubs, traditional suit-and-tie combos and braces gave way to casual wear that mixed elements inherited from 50s sportswear and preppy style.
The world of sport has always been a part of the House DNA, but it was the 80s that saw the Gucci logo take country clubs by storm. Leather golf bags, logoed tennis racket covers and luxury equipment had been around since the 60s, inspired by the favourite activities of the jetset clientele, evolving in the 80s alongside the introduction of ready-to-wear items. This was the beginning of a modern lifestyle where logomania permeated everyday life, taking the shape of new dress codes often featuring details borrowed from sports.
Reimagined for the Pre-Fall 2019 collection, the Gucci Tennis logo evokes the style of those years. The symbol combines the name of the House with two crossed tennis rackets. Steeped in vintage references, the logo leaves behind the relaxed rhythm of sports clubs and is reborn as the emblem of the ideal Gucci team. Now a part of the House's broad and varied narrative, the embroidery defines contemporary looks that mix different influences and genres: vintage-effect washed polo shirts, oversize T-shirts and jersey sweatshirts, structured jackets and chenille tracksuits.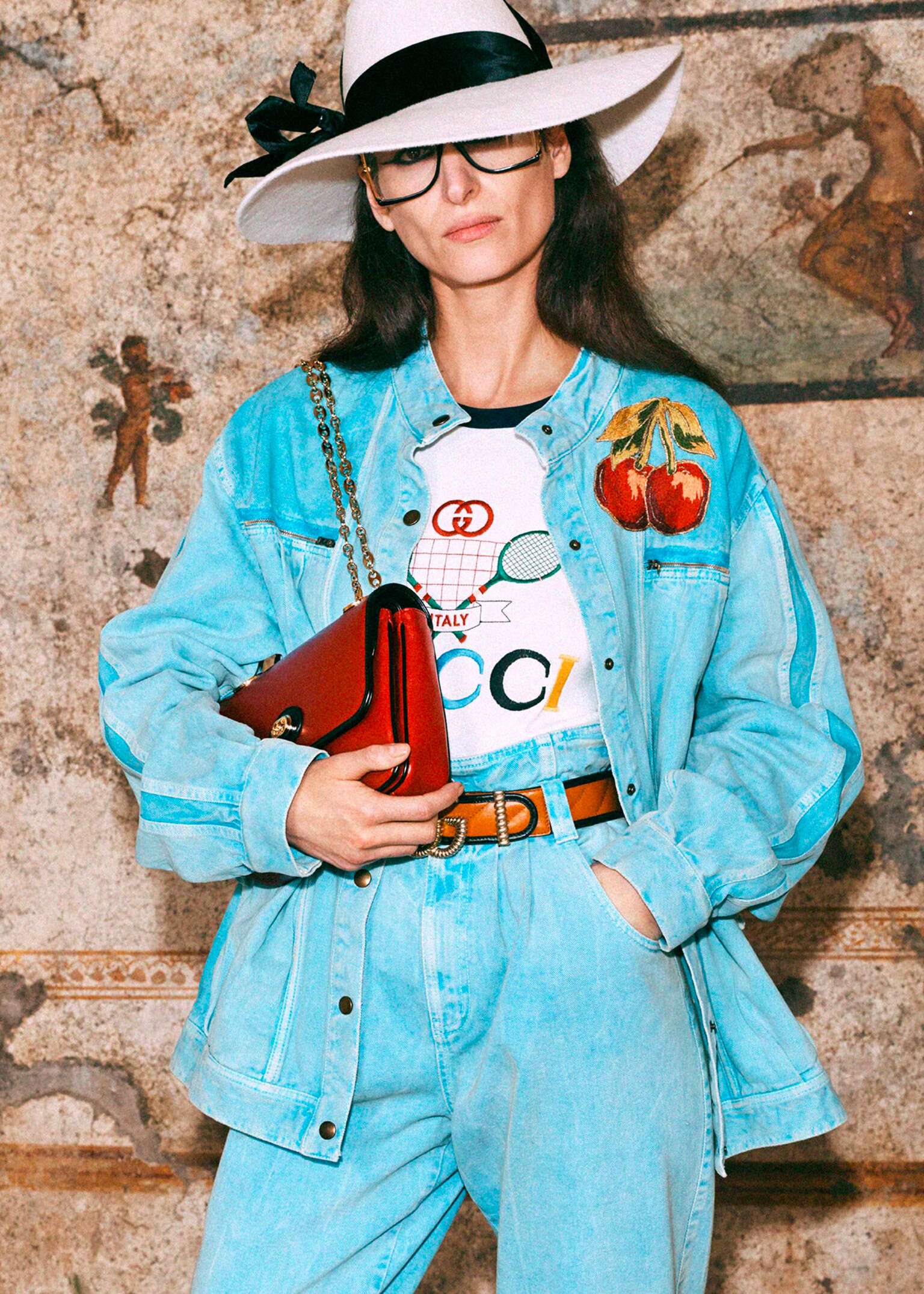 Shared from GUCCI , click here to read more