Tory Burch Tunic Hall of Fame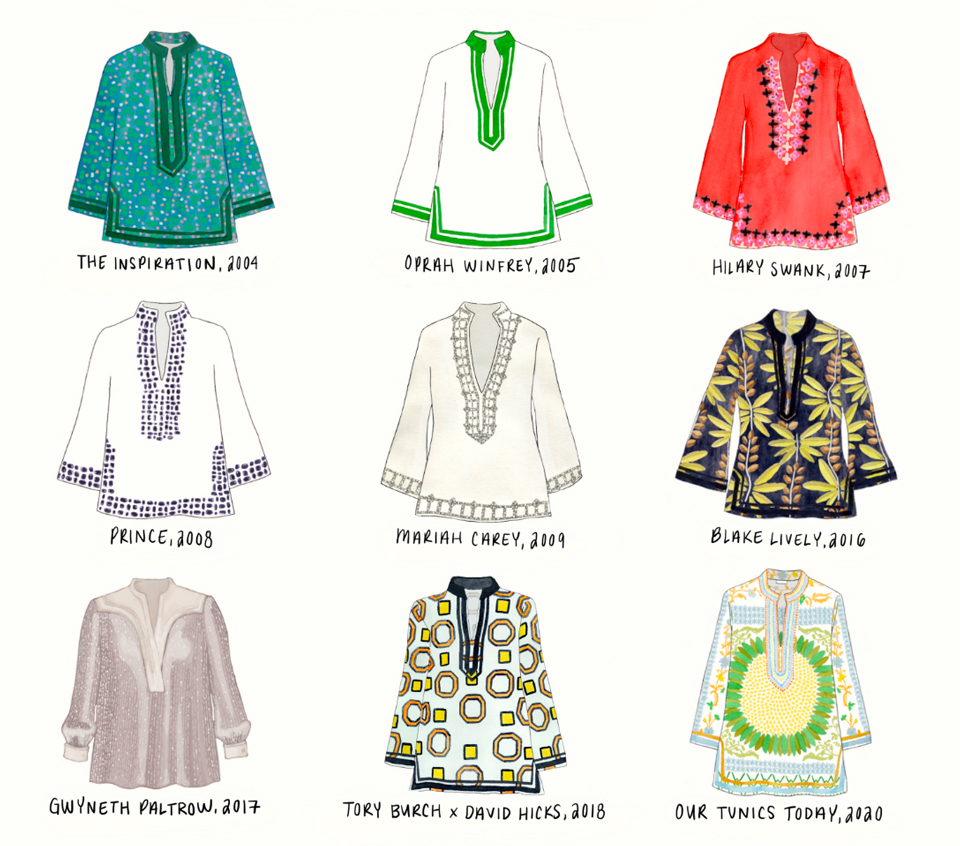 The tunic has been a signature style of Tory's since she launched the collection in 2004. And we wanted to spotlight this iconic piece's story, as illustrated by LA-based Julie Martin.
Starting where it all began — the tunic Tory came across while exploring a Paris flea market — and ending with one of our favorite pieces from the Spring/Summer 2020 collection, these nine tunics stand out. Take the embellished look that Prince wore on-stage during his 2008 Coachella performance. Or the one Mariah Carey wore in her iconic We Belong Together music video. A few of our favorite leading ladies like Blake Lively and Hilary Swank looked beach-ready in their tunics while Gwyneth Paltrow sported her sequined style on the red carpet. The incredible prints and patterns from our Spring/Summer 2018 collaboration with the David Hicks estate paired beautifully to the season's tunics. And what Hall of Fame would be complete without Oprah? She wore a classic green and white tunic on the cover of a 2005 issue of O Magazine.
Which tunic is your favorite?