TRIPLE S TO XXX: THE DATA OF DESIRE
TRIPLE S TO XXX: THE DATA OF DESIRE
SSENSE and Pornhub Partner To Examine the Relationship Between Fashion and Human Sexuality
Shared from SSENSE. Click to Read More.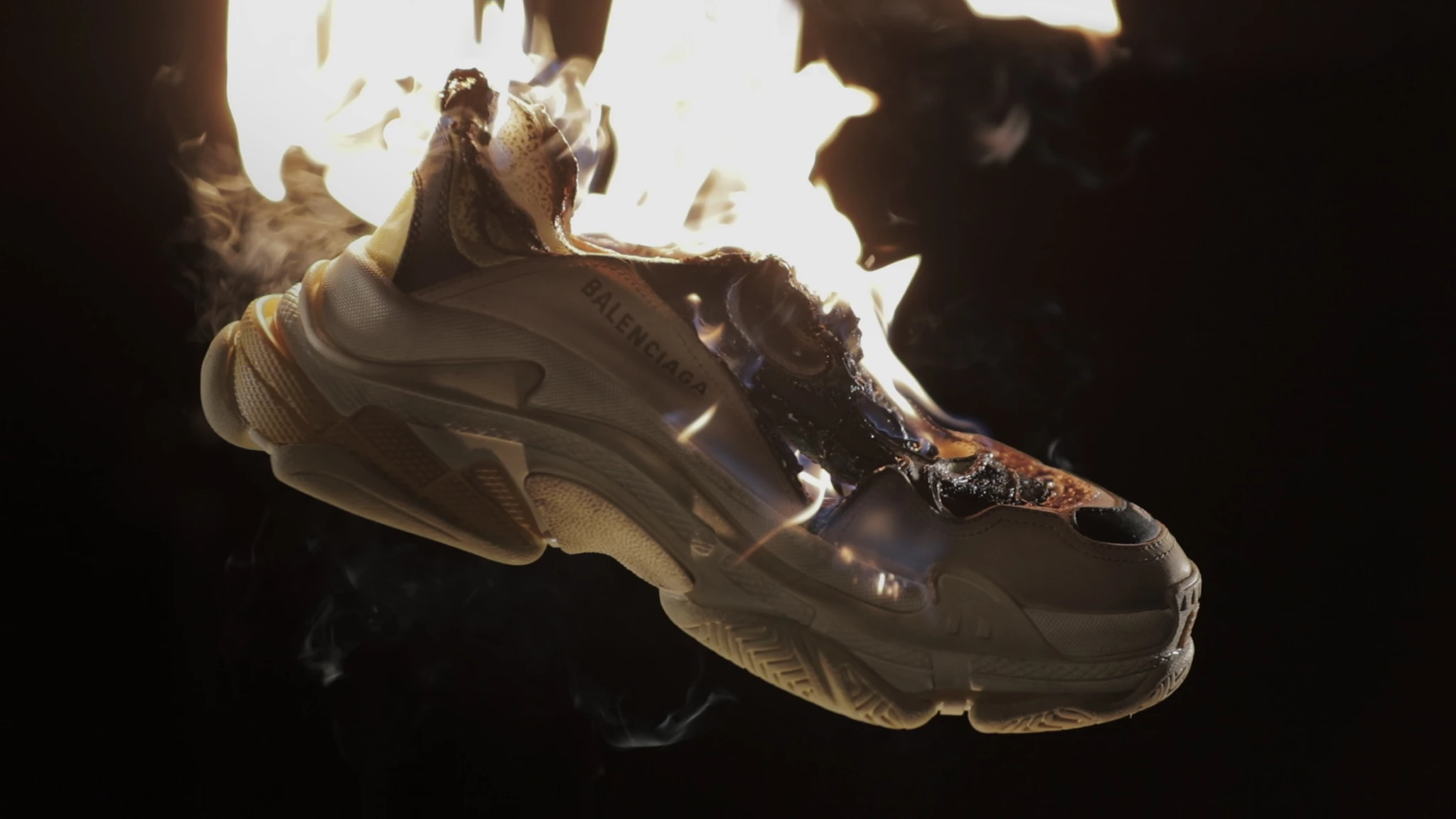 "Sex is worth dying for," once quipped Foucault, as he mused that the most important form of modern political leverage is control over our reproductive functions. Could he have predicted today's digitally-fuelled brave new world, for which there exists a porn video for any given sexual whim, no matter how eccentric? Perhaps porn sites wield far more cultural influence than we give them credit for.
We partner with Pornhub Insights to examine the data of desire, at what reveals itself at the intersection of fashion and pornography. Here, we turn our attention to the sneaker. Equipped with data surrounding sneaker-related porn consumption, writer merritt k considers its broader implications and connection to the fashion industry.
In the late 2000s, a group of Canadian men repeatedly lined up days in advance for the releases of high-end consumer electronics—iPods, gaming consoles, and so on. Purchasing these products using funds they'd raised online, they would then remove the items from their packaging and dash them to the ground in front of the rest of the line of consumers. Wails of despair and anger could often be heard from the crowds, intermixed with pleas that they just give the expensive item to someone in line rather than trash it.
Was this a kind of psychic revolt against consumerism? A voyeuristic spectacle? A cheap stunt for attention by bored young men with no underlying political content?
The answer seems to be, "yes." Plus, it was probably pretty fun.
The image of a desirable gadget reduced to fragments of plastic, circuitry, and metal is a complicated one, embodying waste, excess, amusement, and denial, among other things. Like all wreckage, it captures the eye. But I'd like to ask you to shift your gaze away from the wreck, to pan ever so slightly to the line of young men waiting for their own chance to purchase one for themselves. Check out their feet. What are they wearing? More than likely, sneakers—a form of apparel fraught with a complex history, whether slipped on a foot, sitting in a box, or, echoing the image of the ruined electronics, dripping with cum.