What To Wear: Denim for Days
Shared from BROWNS , click here to read more
The original all-American workwear fabric, denim has been an integral part of menswear since its creation in 1873. Durable and timeless, jeans are up there with the best of the best.
That's not to say jeans are of the one size fits all variety. Whilst there have been trends we'd probably rather forget (the spray-on, the distressed beyond recognition and of course, the beltless boxer exposers), new denim designs can be an easy way to experiment with a different look - without straying too far from the path of familiar favourites.
To help you get acquainted with the best styles for the new season ahead, our 'jeanius' menswear buyers have selected their key denim pieces to add to your collection.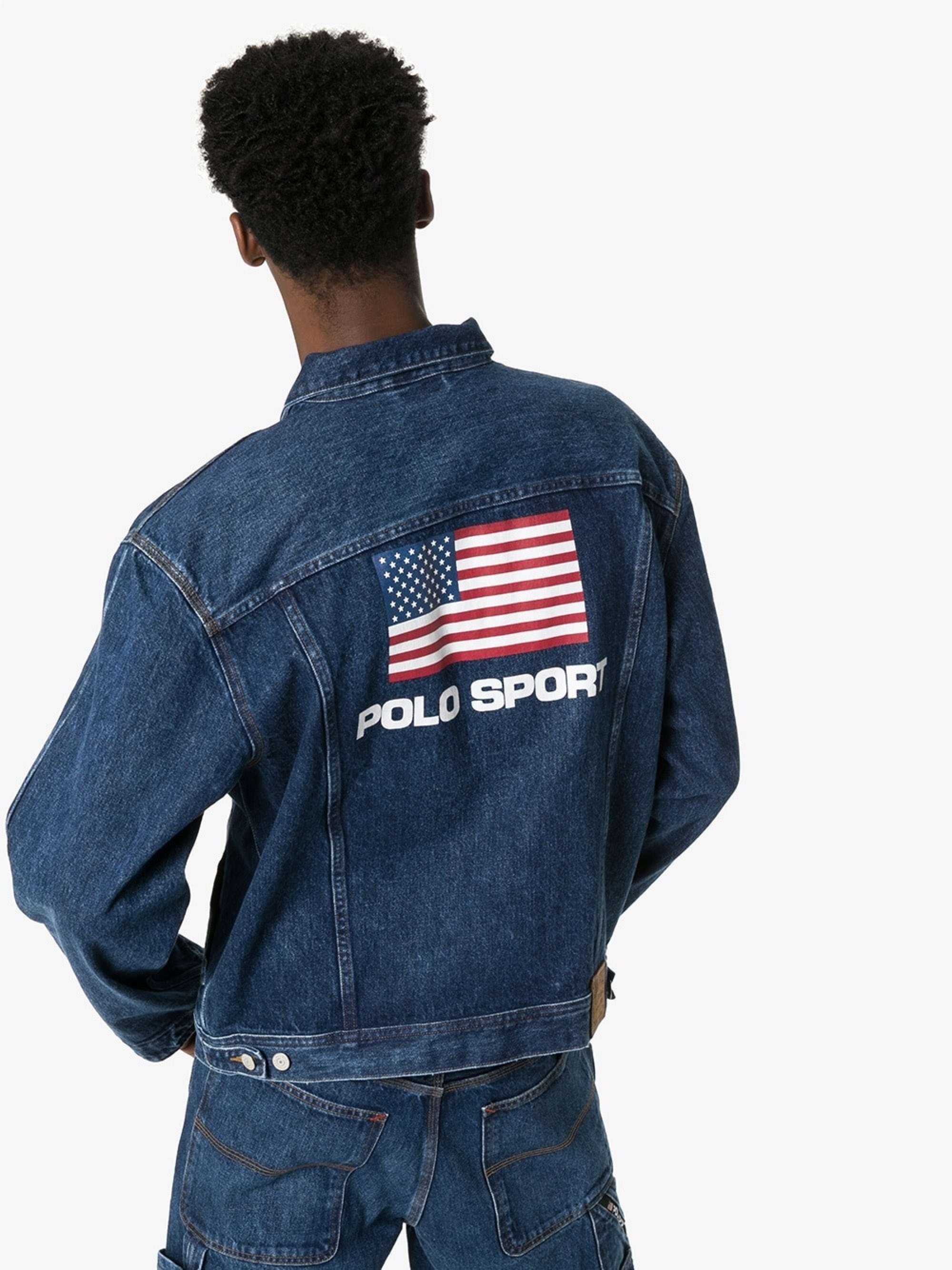 POLO RALPH LAUREN LOGO PRINTED DENIM JACKET
Occasionally we like to pay homage to the original American workwear and go full double denim…JT 2001 VMAs style. Who better to wear than iconic US brand Polo Ralph Lauren? We are wearing their 90s logo denim jacket all summer long and think it looks best when worn with the matching straight leg jeans.
EYTYS CREAM BENZ LOOSE FIT JEANS
These grungy loose fit jeans from Eytys are bringing all the nostalgic feels. We are wearing this cream pair with an oversized sweatshirt from Stain Shadewhilst listening to our old Sum 41 album.
BETHANY WILLIAMS PRINTED WIDE LEG JEANS
We have moved on from adding art to our sleeve and now wear it on our jeans. Handcrafted in the UK and 100% sustainable, Bethany Williams' wide leg jeans have an all-over colour block print that will command attention. Wear yours with a plain T-shirt from Sunspel and let the jeans do the talking.
BALMAIN BLACK ZIP POCKET JEANS
Switch up your classic black jeans with some subtle detailing like the motocross inspired pair from Balmain. Cut in a regular fit with a slim, tapered leg, pair yours with an oversized check shirt from Mastermind Japan and some Chelsea boots from Saint Laurent.
AMIRI DISTRESSED ART PATCH PAINT SPLATTER JEANS
Embrace Amiri's rock 'n' roll aesthetic with their distressedskinny jeans in washed black. With unrivalled attention to detail and unique distressing techniques, these jeans are a work of art with added patches, paint splatters and hidden patterns behind the tears. Wear yours with a pair of classicConverse sneakers.
OFF-WHITE LOGO BLEACH SLIM JEANS
Light wash denim is having a resurgence and Off-White have added their logo and classic stripes to this pair of slim jeans. Taking style cues from our 90s hero Zac Morris, we are pairing ours with a crew neck white T-shirt from Prévu.
Shared from BROWNS , click here to read more