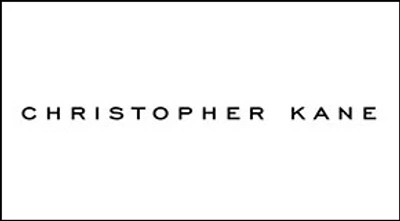 Compare prices and shop CHRISTOPHER KANE women's bags across 500+ stores in one place. Christopher Kane, the label, was launched in 2006. It began almost immediately upon Kane's graduation from Central Saint Martins, capitalising on the success of his award winning MA collection that had already garnered much media attention.

The designer has always been acknowledged as both a precocious and truly gifted talent. Christopher Kane has quickly matured and grown to become one of the powerhouse labels of British fashion with one of the biggest international profiles. The catwalk shows, held during London Fashion Week, are a widely acknowledged highlight of the international fashion calendar.

Developing his highly creative and playful signatures of constant innovation, rebellious femininity and extraordinary skill, his clothes continue to surprise and seduce with their ineffable sense of chic.
designers: CHRISTOPHER KANE
×
my saved searches
More From Christopher Kane