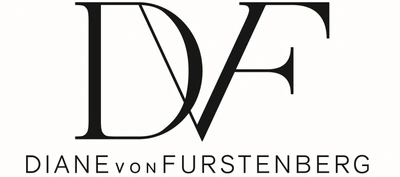 Shop DIANE VON FURSTENBERG for women and compare prices across 500+ stores. Diane von Furstenberg first entered the fashion world in 1970 with a suitcase full of jersey dresses. Four years later, she created the wrap dress, which came to symbolize power and independence for an entire generation of women. By 1976, she had sold over a million of the dresses and was featured on the cover of Newsweek. In 1997, after a hiatus from fashion, Diane re-launched the iconic dress that started it all, reestablishing her company as the global luxury lifestyle brand that it is today. DVF has expanded to a full collection of ready-to-wear and accessories including shoes, handbags, small leather goods, scarves, and jewelry. The company also offers luggage, eyewear, and home furnishings. DVF is now sold in over 55 countries, including 132 DVF owned and partnered stores throughout North and South America, Europe, the Middle East and Asia Pacific.

In 2005, Diane received the Lifetime Achievement Award from the Council of Fashion Designers of America (CFDA) for her impact on fashion, and one year later was elected the CFDA's President. In this significant role, she has dedicated herself to fostering emerging talent and helping to establish the Design Piracy Prohibition Act, which protects designers from counterfeit reproductions of their work. In 2015, Diane was named Chairman of the organization.

Diane's commitment to empowering women is expressed not only through fashion but also philanthropy and mentorship. She sits on the board of Vital Voices, a non-governmental organization that supports female leaders and entrepreneurs around the world. In 2010, with the Diller-von Furstenberg Family Foundation, Diane established the DVF Awards to honor and provide grants to women who have displayed leadership, strength and courage in their commitment to their causes. In 2014, Diane published a memoir, The Woman I Wanted to Be. In 2015, she was named one of the TIME 100 Most Influential People.

With her corporate headquarters in New York's Meatpacking District, Diane has long been a vocal member of the local community and was actively involved in the campaign to save the historic High Line railway and to develop The High Line into what it is today. She also serves on the board of Culture Shed, the new center for artistic and cultural innovation in New York City.
FILTER BY:
designers: DIANE VON FURSTENBERG
×
my saved searches
More From Diane Von Furstenberg