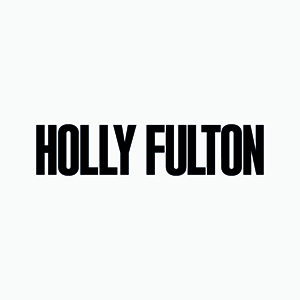 Holly Fulton is a womenswear and accessories designer living and working in East London.

Born in Scotland, Holly studied in Edinburgh before going on to the prestigious Masters at the Royal College of Art. She established her eponymous label in 2009 after gaining industry experience in London and Paris. Holly won Elle New Designer 2010, Scottish Young Designer 2009 and 2010, Elle Talent Launch Pad 2010 and Emerging Talent Accessories at British fashion awards 2010. She was a part of London's Fashion East platform for two seasons before being awarded sponsorship and support from the UK's NEWGEN initiative five seasons in a row.

The Holly Fulton label epitomises modern relaxed luxury. Attention to detail, complex graphic embellishment and witty twists are what makes Holly's work instantly recognisable. Hand rendered, digitally manipulated print coupled with unusual fabrications create strong unified looks, from top to toe.
order by: largest discount amount
×
my saved searches