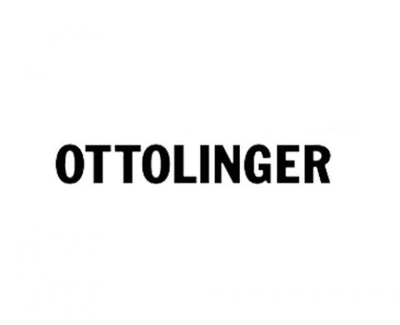 Shop pre-owned OTTOLINGER home across hundreds of stores. Berlin-based label Ottolinger is a collaboration between Swiss-born designers Christa Bösch and Cosima Gadient. Having met during their studies at the Basel School of Design, the two quickly began making waves with their avant-garde, anti-commercial, and fearlessly destructive challenge to luxury fashion's status quo. While the brand's labor-intensive creations are held to the highest standards in couture quality, the founders' signature aesthetic truly blazes through in their uniquely hands-on, after-the-fact process of abstraction and deconstruction. Immaculately finished products are calculatedly slashed, ripped, and manipulated into bold new forms. The resulting re-assemblage represents an unlikely harmony between their meticulous construction and the antithetical spirit of punk-tinged rebellion. Military-inspired trousers and outerwear are scorched into near-oblivion, exposed seams trace ragged trails through shredded skirts, and raw-edged cut-outs linked by asymmetric knots imbue casual jersey separates with disorderly seductiveness.
Oops, there don't seem to be any results matching your request.
Fave this designer and we will keep you updated with their new arrivals and latest sales!