A Coat For All Seasons
Shared from HARRODS , click here to read more
If you've seen one coat you've seen them all, right? Wrong! As diverse as they are essential, coats hold the power to make or break an outfit. Fear not, though: these are the Autumn/Winter 2019 hero pieces that are worthy of investment.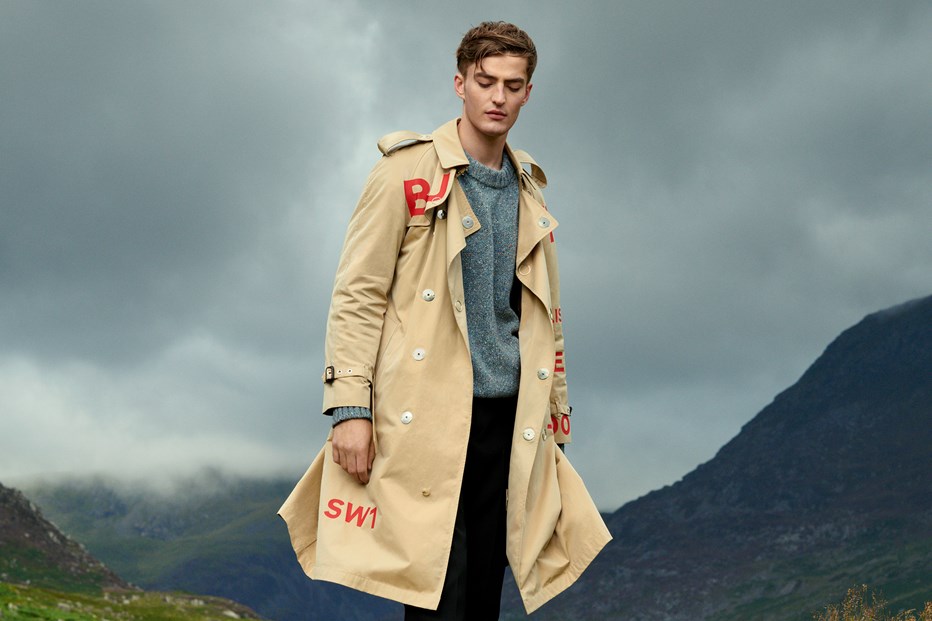 In The Trenches
Burberry trench coats have been the lifeblood of British wardrobes since World War I, when the style was commissioned as part of military uniform. Its lightweight-yet-hardy cotton gabardine construction made for a supremely versatile layer – and to this day, the classic continues to do battle with unpredictable forecasts. As for AW19, Riccardo Tisci's slogan-stamped update and Kenzo's reversibles are among the options just untraditional enough to feel dynamic.
Down Town
One man's down coat is another man's puffer jacket. Despite their semantic differences, the two styles occupy one very common ground. Consider each to be the Swiss Army knife of outerwear, defined by a fastidious attention to performance and practicality. Down-filled quilting is the ultimate insulation against winter's icy reception; and many of the leading brands, from Moncler to Jil Sander, utilise polyamide fabrics that are resistant to both wind and water. Jack Frost, do your worst.
Textural Healing
Between a sumptuous Loewe shearling aviator and Fear Of God's tactile hooded number, AW19's dominating outerwear narrative is texture – and lots of it. Team slim leather jackets with tailoring to boss a city-slick look, or partner oversized styles with jeans for dog walks at the weekend. A word to the wise: though many natural hides come fully pre-coated, it's advisable to protect your investment with a waterproof treatment.
Bolder Is Wiser
The weather is dreary. But your wardrobe needn't follow suit. Riding the coattails of summer's logomania movement comes the outerwear rendition of 'more is more'. While the slew of slogans shows no signs of abating at Valentino for Autumn/Winter 2019, Balmain and Missoni reinterpret the statement brief with maximalist prints and palettes to match.
Classic Camel
To paraphrase Monty Python: what have the Italians ever done for us? Well, apart from the sanitation, the medicine, and the aqueduct, our Latin cousins are equally setting the standard in oh-so-refined camel coats. As classic as they come, exquisitely tailored versions by Pal Zileri and Brunello Cucinelli display the pinnacle of craftsmanship. Elsewhere, Salle Privée and JW Anderson play up minimalism with a twist, employing directional nuances – from exaggerated lapels to a belted midriff – to elevate the scene.
Twin Set
As any interiors guru will attest, two coats are better than one. And the same can be said of outerwear. Double-act layering is at the centre of AW19's runway styling hacks, with bomber jackets and the like beautifully offset by oversized car coats or XXL dusters. (Maison Margiela aces both with aplomb.) Our advice? Plan your pairing from the inside out: juxtapose a bold underlayer with a subtle top coat for a considered conclusion.
Shared from HARRODS , click here to read more