Carbon38 X ModeSens | Follow Fashion Director Jing Leng's Outfit Diary
ModeSen's fashion director Jing Leng is all about athleisure these days, taking looks from the gym to the streets. Check out her Monday-Saturday lookbook with ModeSens partner store Carbon38. Carbon38's fashion line gives you the ultimate comfort and style for outfit repeat staples.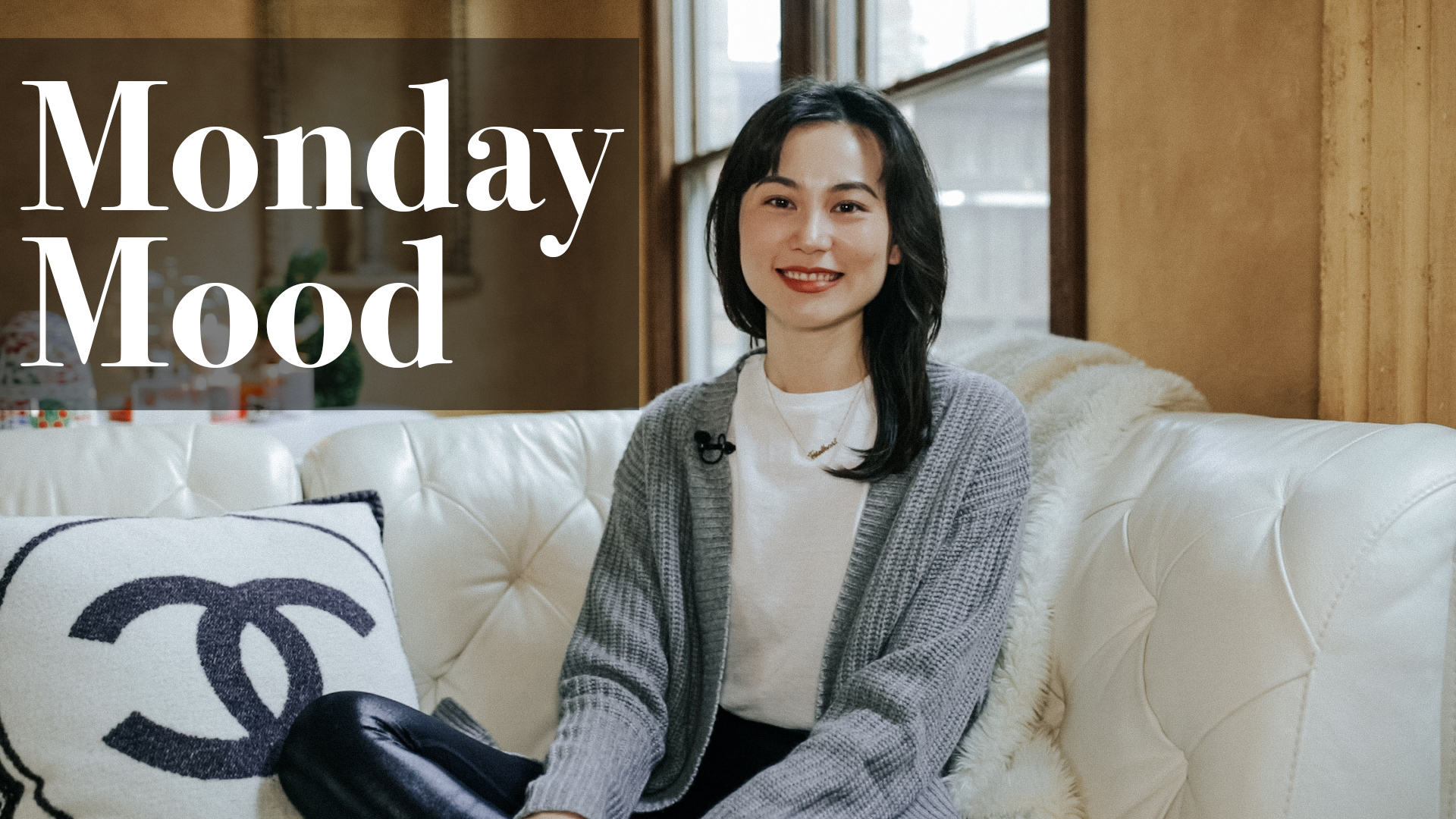 For today's in home video shoot, I am keeping my outfit very simple and comfy! I am wearing a white crewneck tee with a pair of high waisted leggings.
Shop this look
CARBON38 Cashmere Cardigan
CARBON38 T-Shirt
CARBON38 Takara Legging
I want to give a special shout out to these Carbon38 iconic high rise Takara leggings. I've been obsessed with these leggings ever since I saw them on Instagram. I love everything about these leggings! From their stylish leather shimmery design to the comfortable stretchy fabric. I even wore these leggings in three different looks this week. Am I obsessed or what?
To top off this look, I threw on the perfect cardigan for the dropping temperatures in Dallas. Who doesn't like cozy clothing in the fall/winter time? This Carbon38 cashmere cardigan is definitely a cold weather essential.
I go to the gym twice a week. And yes, of course, I have to workout in style too! I love colorful sportswear sets. The eye catching colors of this set really boost my energy when I put them on before heading to the gym. One of my favorite workouts is kickboxing. I really enjoy training in the ring with my coach.
Shop this look
CARBON38 Cami Bra
CARBON38 Legging
APL Techloom Breeze Sneakers
Shop This Jacket
CARBON38 Jacket
Through many years of trial and error with different workout brands, I have narrowed down to a few brands that provide me the best comfort, style and most importantly, functionality. After trying two different pairs of Carbon38's leather effect sport leggings, I can proudly say I will be adding Carbon38's activewear into my rotation. They look so good and the material really hugs your body. Secure, comfortable and fashionable.
Wearing high rise pants is my little trick to making my legs appear longer. These high rise relaxed fit tapered pants are so comfortable and have many design details I love, such as the side zip pockets, ankle slits and a stretchy elastic waistband with adjustable drawstrings.
Shop This Look
CARBON38 Belted Blazer
CARBON38 T-Shirt
CARBON38 Pants
COMMON PROJECTS Original Achilles Trainers
I love wearing blazers to work and business meetings. I am so impressed by the variety of clothing Carbon38 has. I ordered this blazer in both black and white. Today , I paired the black blazer with a pair of tapered pants for an effortless office look.
White T-shirts and blazers are one of my favorite closet essentials.
Shop This Look
CARBON38 Blazer
CARBON38 T-Shirt
CARBON38 Takara Legging
THE ROW Combat Boot
To achieve a sleek business look, I pair their iconic Takara high rise leggings with a white belted blazer. You can wear this blazer belted or draped over your shoulders.
Here comes Friday! I wanted to wear something black but also fun and creative. I don't normally like to wear all black but I was so happy and surprised to find this stylish tulle tea skirt. Such a fun take on a black midi skirt. How could I not love it?
Shop This Look
CARBON38 Blazer
CARBON38 Bodysuit
CARBON38 Tulle Skirt
There are multiple ways you can style this skirt. For my day look, I paired it with a white bodysuit underneath and a casual black blazer. A look that's perfect for the office or visiting my favorite book store.
And this is my date night look. I simply switched my top half to a cowl neck sweater, pulled down for an off-the-shoulder look, added some shiny accessories, and finished it off with a red lipstick. I'm ready for a sweet date in this sexy yet cute outfit.
Shop This Look
CARBON38 Sweater
CARBON38 Tulle Skirt
As an entrepreneur and mother of two, it is not an easy task to keep my body in shape. It is very important for me to schedule some self-care time during the week. An early morning workout before my kids wake up is perfect.
Shop This Look
CARBON38 Crisscross Bra
CARBON38 Takara Legging
APL Techloom Sneakers
Shop This Tank
CARBON38 Crop Tank
To feel happy and motivated during my intense workouts, I like to wear colorful and stylish outfits. I picked out a hot pink sports bra to go with my new favorite glossy Takara leggings. I love how great this outfit looks whether I'm at the gym or running errands.
After the gym, I take a quick shower and put on something a little more comfortable for a day look. Just in time to wake my kids up and take on the weekend!
Shop This Look
CARBON38 Sweater
CARBON38 Coat
CARBON38 Takara Legging
THE ROW Combat Boot
As you can see, I love these Takara high-rise leggings. They're versatile and look great with many looks. All the hard work I did at the gym makes me feel more energetic and confident to wear this cute cropped turtleneck sweater.
On this rainy Saturday morning, I planned to take my family to the movies. I brought my polar fleece cocoon coat that I am absolutely obsessed with right now. This will definitely keep me extra warm and cozy in the theater.
To shop all my Carbon38 looks click the link below!