DO ANDROIDS DREAM OF BALENCIAGA SS29?
Shared from SSENSE . Click here to read more
How do you teach a robot to create? Can it design beauty? Has a nineteen-year-old stumbled upon the next stage of fast fashion: a version of the industry that doesn't necessarily need a human touch at all?
Robbie Barrat (@DrBeef_) is a prodigy. I hate introducing him like that—it's reductive—but he is definitely at least that. Being a nineteen-year-old genius working in a research lab at Stanford University certainly lends itself to the qualification. He went from high school in West Virginia to working in San Francisco at NVIDIA, after his Kanye West-emulating neural network (that writes rap songs based on the latter's entire discography) caught the attention of an exec. He has yet to attend college as a student, though he does research at Stanford University's Center for Biomedical Informatics Research and guest lectures for Continuing Studies classes on artificial intelligence. Oh, and he's self-taught.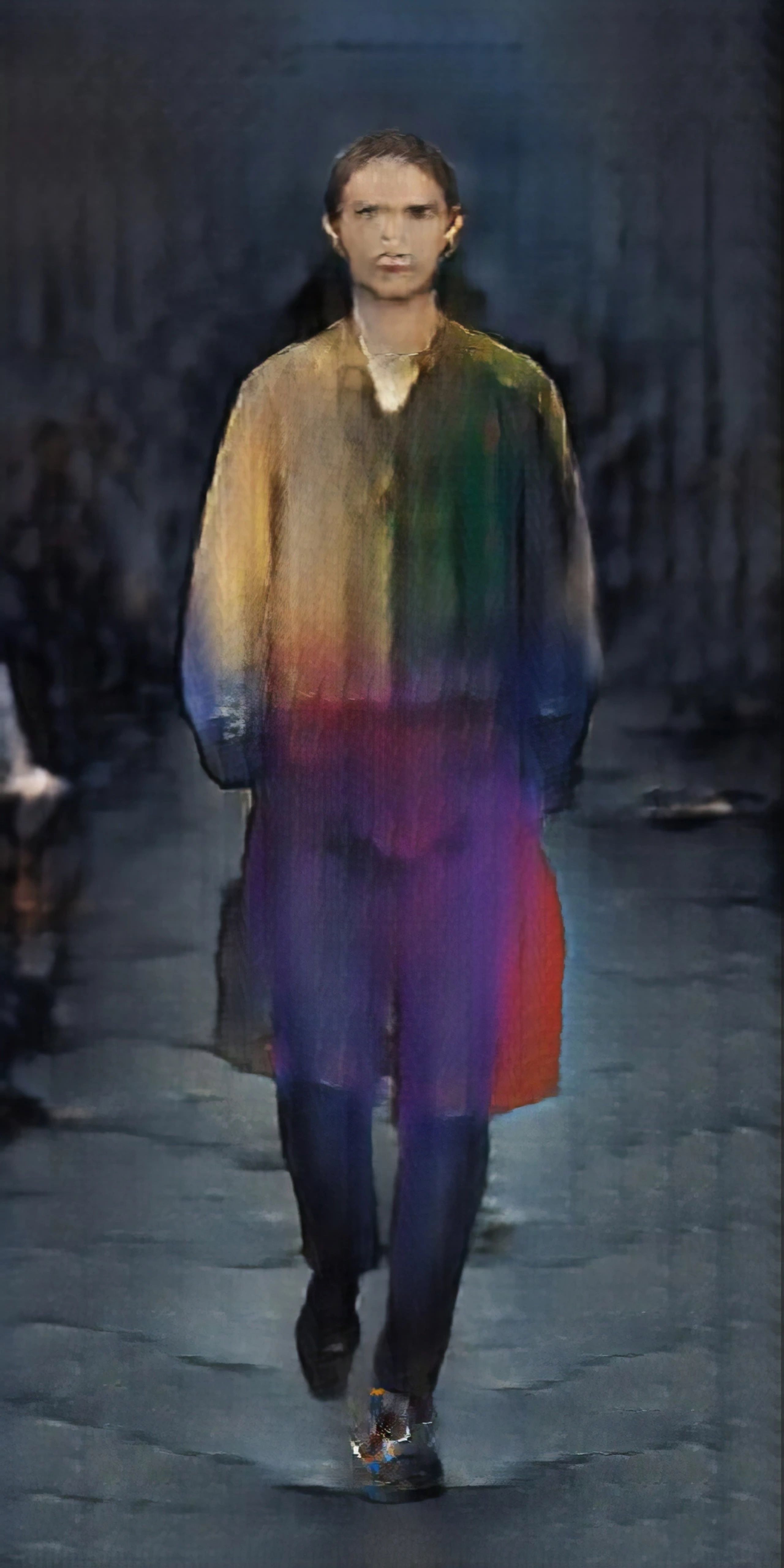 He is more than smart—he's one of the most exciting artists working with artificial intelligence right now. And his skill set spans industry: besides his Kanye West AI, he's created a guide on how to use plant-based electricity to create generative art and an AI that writes piano melodies in the likeness of Bach. And the AI-generated painting that just sold at Christie's for over $400,000? The artists borrowed Barrat's code. He's also written an AI that generates ur-Balenciaga—lest you get litigious, it's not really a bootleg, just possibly the nerdiest love-letter to a brand a fan has ever made.
Dystopian survivalists need not worry. Barrat's Balenciaga AI is a continual work of conversation, experimentation, and curation—just like analog designing so often is. The silhouettes are legitimate, but the gradients are unearthly and fragmented, with often no delineation between where the "human" model stops and the clothing begins. Sometimes it eerily perfects variations of what's really gone down the runway and sometimes—the best times—it ekes out the most bizarre and joyful spacey surprises. The results of the AI are weird and, yes, beautiful. They are Balenciaga, if you threw all their collections into an atomizing time machine and asked an alien on the other side to reconstruct the originals from the scrambled remains. Alternate-reality Balenciaga. Maybe future Balenciaga. Demna, are you listening?
Shared from SSENSE . Click here to read more