Erdem's Neverending Story
The Designer on Character and Creation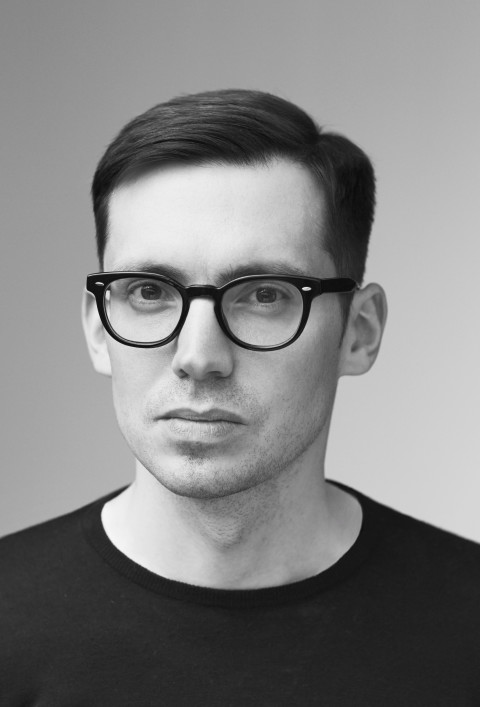 Fashion design is a form of alchemy. A garment that starts as a set of inspirations takes form as an assembly of cut, patterned, and sewn textiles, which on its wearer expresses an entirely new set of meanings. Like brushstrokes or sculpture, the tactile sum of draping, color, cut, and embellishment exists suspended between physical craft and ethereal fantasy. It's the most elemental challenge an artist faces: how to capture a mood, a sensibility, or an idea through manipulated materials.Erdem Moralioğlu pulls off this transformation with immense skill and sensitivity. The London-based designer is the kind we think of when we think about "fashion designers": a couturier in the mold of Yves Saint Laurent or Christian Lacroix, who evokes a complete vision of glamour and femininity through a deeply sophisticated understanding of design and materials. It's a near truism that great fashion makes you dream, but in Erdem's case it's completely accurate.Take his Resort 15 collection: crisp lace blouses and shirtdresses paired with eyelet embroidered sweatshirts and floor-length skirts. Tuxedo jackets, neoprene t-shirts, and cropped trousers show off one of the custom prints that have become the designer's signature: a delicate floral cracked into shards and slashed with rough strokes of white paint. It makes his polished tailoring vibrate with a current of subversion. At once aristocratic and modern, Erdem's collections always feel part of a fully realized artistic universe. Inspired by anything from books, ballet, and illustration to adventuring female botanists, they bear the stamp of a designer who grew up watching fashion television in the suburbs of Montreal, dreaming about a woman who embodies the confident, cross-cultural elegance typified by his Turkish and British background."The moment I get concerned with perfectionism, something is lost."Perhaps what best describes Erdem's designs is that he makes clothes for heroines: women who live their lives as the protagonist of their own story, and appreciate fashion that comes with its own depth and artistry. While speaking with the designer, he reveals the importance of imperfection, inventiveness, and creating with a character in mind.
In your Resort collection, there's a tension between prettiness or fantasy and a stranger, wilder undercurrent. Yet at the same time, most pieces are very straightforward and wearable. What's the key to balancing these different currents?Whether it's custom prints or embellishments like lace and feathers, you're known for having a classically artistic and couture-like approach to color, construction, and decoration. What's the most difficult part of translating an abstract inspiration into physical materials?You've spoken many times about your book addiction. What are you reading at the moment?
I like the idea of mixing things that don't go together. I like it when someone wears something light and romantic balanced with something that has more of a harder edge. I appreciate inventiveness in dressing. I try to walk that line by exploring contrasts. For every aspect that is feminine, I try to contradict it with one that is more masculine. For every color that is tasteful, I like mixing it with something that may be considered vulgar.Fashion is ultimately about design, and design is about dealing with problems to do with proportion and color, and making something work for a woman's body. Alongside this, I have always been interested in clothes that have a human hand. Things that are not quite perfect. Slightly unbalanced. I think the moment I get concerned with perfectionism, something is lost.I do have a serious book addiction, and love searching for interesting finds at my favorite bookstores on the weekends in East London. I'm currently reading Capote: A Biography by Gerald Clarke. It's very addictive, and it really captures who Truman Capote was – how he was very much adored, and very much hated.
Who are your favorite literary heroines?Although I wouldn't call your designs theatrical, they're worn by many women playing a role in the public eye: politicians, first ladies, actresses on the red carpet. Do you design explicitly with these women in mind?What part does fantasy play in cultivating a sense of elegance?You've described your collections as reactions to each other, parts of an ongoing narrative about this "fantasy woman." How has your understanding of her evolved over the course of your career?
At the moment, the Victorian biologist and botanical artist Marianne North comes to mind. Her botanical studies in the greenhouses of the Royal Gardens in Kew, together with her exotic expeditions, typify the innovative spirit of botany and ornithology of the time, which I admire and am inspired by.I am, obviously, very flattered that women in the public eye would choose to wear my designs. However, I don't have a muse per se – she lives in only in my sketchbooks. She's strong, confident, and beautiful. She's in London, in New York, in Shanghai, in Paris, in Rio. She can be anyone, really, but she always marches to the beat of her own drum. I don't believe my brand lends itself to seasonal trends, so whoever wears Erdem I think wears it through the conviction of their personal aesthetic.In a project in my second year at the Royal College of Art, Alber Elbaz appealed to us: "Design for your fantasy woman". I was very much shaped by this understanding of a specific wearer. The most important thing I learned was the need to understand her character and its cycle of changes.I think you have to stay true to your aesthetic, yet still evolve each season. I react to my own previous work and try to push myself forward that way. I always like to think of it as a book: each collection is a chapter, one connecting to the next. Each chapter couldn't be written without the preceding one, and without the current there could not be the next. The aim is to make women feel something: excited, beautiful, something. The idea of newness in my career comes from exploring where my girl will go next.