FIVE REASONS WHY YOU NEED NEW-SEASON Y-3
Shared from HARVEY NICHOLS , click here to read more
1. MADE FOR MOVEMENT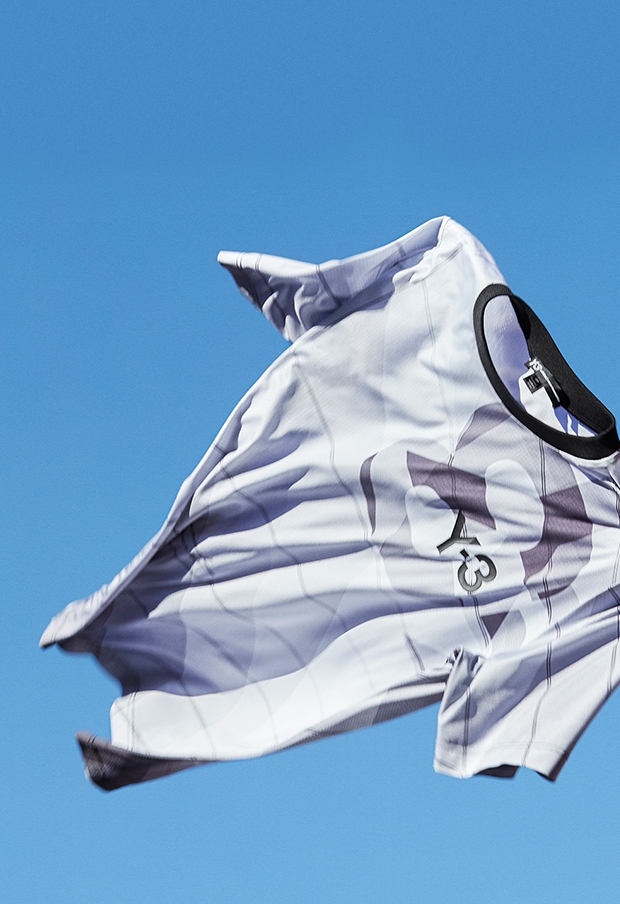 Yohji Yamamoto doesn't buy into the maxim that fashion must be restrictive or uncomfortable. For SS19, the Y-3 founder explores his obsession with "air between the body" using lightweight and breathable nylon to experiment with volume, shape and proportion. Inspiration comes from the unlikely worlds of parachuting – see the loosely tailored, yet tapered, sweatpants – and sailing, with prints capturing the kinetic energy of a type of sail known as a 'spinnaker' that is designed to move downwind.
2. LIGHT ON YOUR FEET
Agility is everything at Y-3 – as expressed in the athleisure label's trainers edit. There's lineage here, for before its first clothing collection in 2003 came a series of highly covetable adidas sneaker collabs. Since then, the brand has developed its line of light-as-a-feather footwear, pairing knitted neoprene uppers with patent BOOST technology soles. The Raito Racer and Adizero Runner perfectly encapsulate this streamlined approach, as does the Harigane II – the futuristic silhouette removing the external cage of its predecessor.
3. MATERIAL MIX
Y-3 is mixing things up for SS19 – from head to toe. Partly inspired by the aforementioned sail theme of the collection, the blend of textures pops up in everything from patchwork and panelled T-shirts to the contrasting fabric of its trainers. The look is never over embellished – the label prefers to interweave distinctive elements into its design for a subtle yet striking aesthetic.
4. MORE THAN MONOCHROME
Synonymous with a stripped-back palette, Y-3 injects its new-season collection with accents of colour. In addition to signature black and white blocks, there are teal co-ords, mint-green trims on its Adizero Runner, and brilliant red on the Kaiwa trainers. The new line is the perfect setup for anyone lacking confidence when it comes to colours; stick to the brand's monochrome base and simply switch in a bright top or a pair of statement kicks.
5. POWER OF THREE
What's in a name? Quite a lot when it comes to Y-3. The 'Y', of course, stands for Yohji, while the number represents the signature adidas triple stripe. It's a motif that the brand places at the core of every collection, reworking the simplest of logos into endless new designs. The SS19 edit is no exception, from minimalist takes on track-style jackets and sweatpants to contemporary printed sweatshirts. These are pieces that will never fall out of favour.
Shared from HARVEY NICHOLS , click here to read more