Giannico Is A Shoe Label On The Heels Of Tradition
Giannico Is A Shoe Label On The Heels Of Tradition
Shared from Barneys. Click to Read More.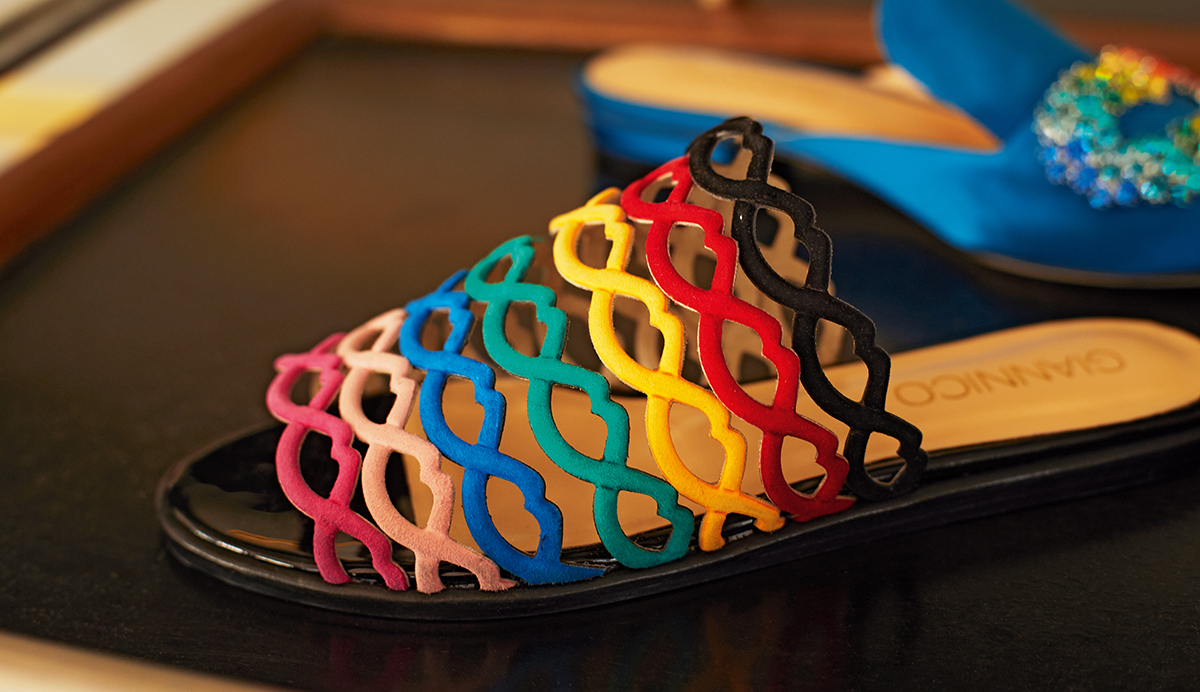 Photographed by Jonathan Baskin / GIANNICO Sofia Suede Slide Sandals
Learn more about Nicolò Beretta's contemporary take on classic footwear.
Nicolò Beretta's footwear brand is proof that fashion knows no age. At 22 years old, he isn't just one of the youngest designers in the industry, but he's already built a veritable shoe empire, Giannico. The brand, available exclusively at Barneys New York, resonates with any woman that's "super fashionable and super feminine," Beretta says. It has been worn by everyone from 31-year-old Lady Gaga to 60-something Rossella Jardini (of Moschino fame)—a testament to Giannico's timeless, cross-generational appeal. He calls it "tradition with a twist."
GIANNICO Jeweled Satin Ankle-Wrap Sandals
But before attempting to update the classics, Beretta needed to impress the very tastemakers who defined these staple silhouettes. He began at the source, meeting with former editor-in-chief of Vogue Italia Franca Sozzani and the shoe king himself, Manolo Blahnik, for a portfolio review in London. "[Blahnik] loved the things I made and was the first to tell me I should start my own brand," he says. So, at age 17, the aspiring designer launched Giannico, which also received dedicated support from Sozzani. "She started pushing my shoes through Vogue, and that's how everything started," he explains.
GIANNICO Fontana Patent Leather Mules
Part of Beretta's early genius involved his capacity to design without understanding the technical aspects of shoemaking. "Not knowing what was or wasn't possible really pushed my creativity," he says. "I often ended up in the factory asking for things they didn't know they could do—things that were completely new." This curiosity fostered a sense of whimsy that is now an essential part of Giannico's DNA and is carried across each collection.
"I want Giannico to take all the shoes we've seen for years and make them fresher, younger, and more contemporary," Beretta says, highlighting his colorful crystal buckles on the toes of satin mules or pointed-toe pumps. These playful updates are realized with every shoe: Giannico's version of the standard ankle boot, for example, features repeated cutouts in the shape of red lips, and its black patent heel is decorated with a sequin-embellished bow. "We're bringing modernity to the footwear industry," he says.