GO BIG OR GO HOME: PRINTED SHIRTS FOR SUMMER
Shared from MR PORTER , click here to read more
Seven of the best patterned shirts for work and play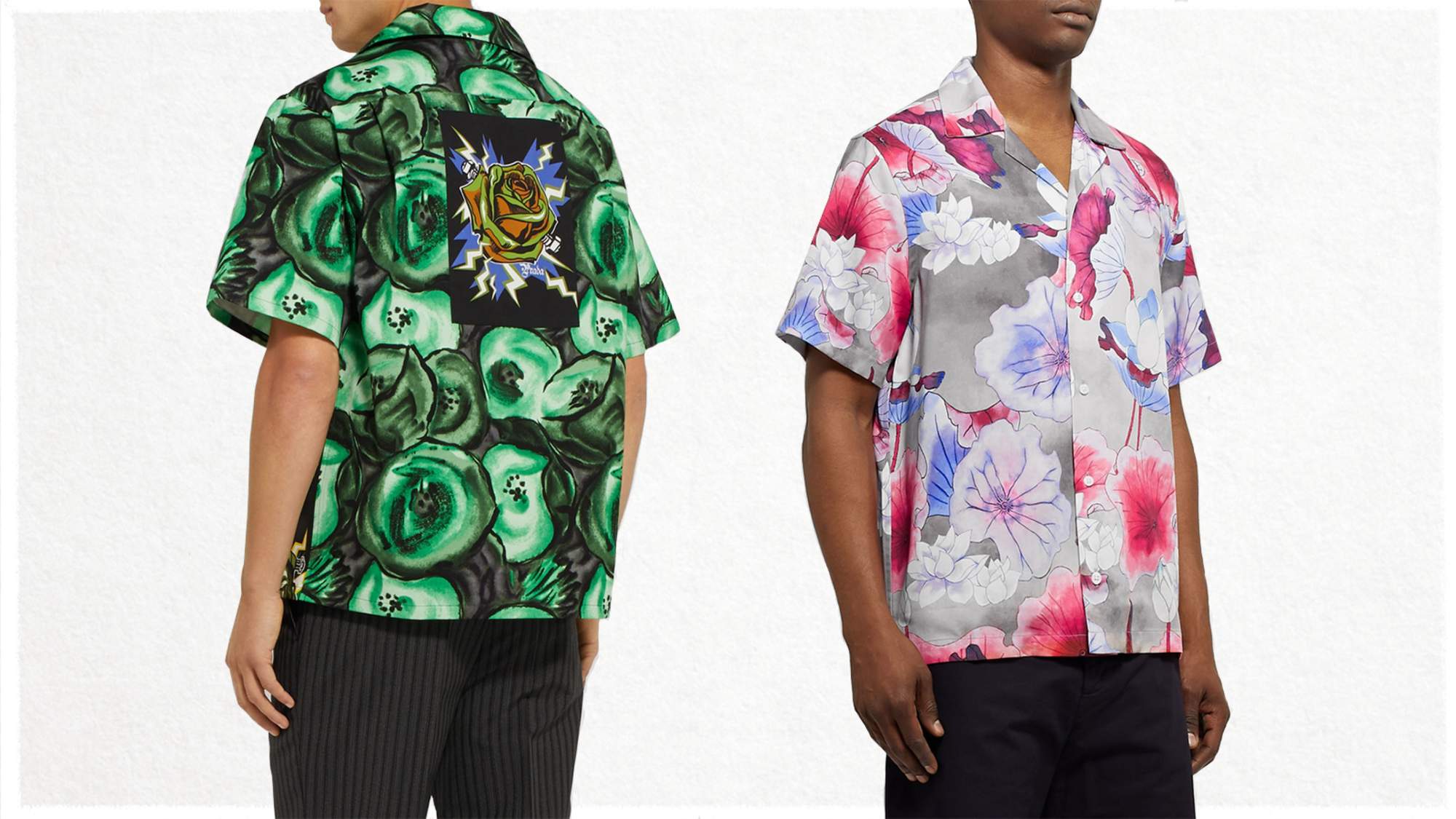 for a very long time – most of menswear's history, in fact – men had very limited choices when dressing for summer. Sure, suit and tie requirements have loosened in the last century in favour of more casual and cooler professional alternatives, but even up until a few years ago, most men's options in the warmer months were limited to shorts, a plain T-shirt and, maybe, a pair of flip flops.
But with the rise of streetwear, relaxing of dress codes and the general trend towards wearing whatever you very well please (within reason), the rule book of summertime style has been torn up. Want to wear Balenciaga's retro-futuristic Matrix-inspired sunglasses? Go ahead. Got your eye on one of Jacquemus' mini bags? By all means.
If you want to start a bit slower, a patterned shirt, then, whether striped, floral, logo or even leopard print, is a concrete symbol of your sartorial freedom in this brave new world. Embrace it. How bold you go is, of course, entirely up to you, but since we're here to help, we've listed the merits of each below. Here are our picks of the seven most stylish patterned shirts for summer.
01. THEORY HITS THE SPOT
In the past, polka dots were more likely to be, ahem, spotted on accessories: pocket squares, ties or even perhaps a dapper silk scarf. But the pattern's less traditional applications are equally worthy of your attention. This short-sleeved shirt from New York brand Theory is made from fine Italian cotton and furnished with removable stays at the collar, making it one of those elusive pieces that perfectly bridges the smart-casual divide.
02. 99%IS- GOES WILD
The accepted wisdom for wearing anything with a leopard print is similar to the guidance you'll receive if you ever encounter a big cat in the wild: approach with caution. But we want to change that. For further counsel in these matters, consult our recent guide to getting leopard right here before reading on. Go on, we'll wait… Have we convinced you? Great. Let's proceed. This lavender number from 99%IS-, a South Korean streetwear brand with cult-like clout, is a pastel departure from the pattern's usual colour scheme and, as such, feels a touch more formal. Throwing a slim-fit blazerover the top wouldn't go amiss.
03. SATURDAYS NYC'S FLOWER POWER
Like wearing pink and the concept of man bags, floral prints are something most well-dressed men now consider par for the course. Manhattan-based brand Saturdays NYCis well-versed in the art of botanical prints: the label's passion for flowery graphics started with its signature tees, but it's since advanced to more fertile pastures. Camp-collar shirts, for starters, such as this one, which is printed with a "Vivid Lotus" watercolour-inspired pattern. It is made from lightweight Lyocell, a sustainably-sourced and highly breathable fabric that'll keep you cool on the balmiest of summer days.
04. POLO RALPH LAUREN GOES WITH THE FLOW
Our love for everything and anything tie-dyed is not exactly a secret. It seems we also share this affection with a long line of eminently stylish gents – Messrs Kanye West, Justin Bieber and A$AP Rocky spring to mind – who have embraced the kaleidoscopic look in recent months. We are well aware, however, that the psychedelic path won't suit every sensibility. For something more subdued, Polo Ralph Lauren has your back with this easy, breezy sky-blue button-down shirt.
05. CLUB MONACO EARNS ITS STRIPES
Some things don't need messing with; a classic striped shirt is, undoubtedly, one of them. From the crisp cotton Oxford fabric to the neat collar, this Club Monaco example is the sort of item you could buy now, wear all summer and, five years from now, perhaps in a laundry day-induced panic, happily discover languishing at the back of your closet looking every bit as stylish as the day it arrived. There's a residual debate in the MR PORTER office as to whether, strictly speaking, stripes count as a pattern per se, but when it looks as good as this, who are we to argue?
06. GUCCI'S LOGO LOVE
When you hear "1980s", "glam metal" and "Gucci" uttered in the same breath, you shrug your shoulders and think, "sounds about right". At least, you do now that Mr Alessandro Michele is fronting the Italian brand. True, not all of the creative director's avant-garde creations are street (or even stage) appropriate, but this camp-collar shirt, printed with an anthology of rock-inspired Gucci logos, will crank your summer wardrobe game up to 11.
07. PRADA'S MONSTER HIT
"There is something at work in my soul, which I do not understand," wrote Ms Mary Shelley in 1818's Frankenstein. Yet, it sounds like the awestruck murmurings of someone who's just left a Prada show: references abound; past, present and future collide. It's a truly galvanising experience, not least at AW19's Hammer-horror-inspired outing, where this shirt made quite the appearance. The hybrid print – a monster mash-up of Frankenstein's creation, bolts of lightning and a Mr Paul Gauguin-esque poppy pattern – will bring staid summer looks to life.
Shared from MR PORTER , click here to read more