Helmut Lang for Men: TAXI Capsule Collection
Shared from italist . Click here to read more
Known as one of fashion's first minimalist brands, Helmut Lang's made-to-measure in Vienna in 1977 propelled the label into global success with its essential garments, as well as its fresh and experimental ideas. This season, we're seeing Helmut Lang for men's collection with compelling textures, sharp silhouettes and gorgeous monochromatic color scheme.
The fashion house became famous for its striking simplicity but refined design during late 1980's and early 1990's where minimalism was at its height. In 1997, Lang moved to New York and set up the company's headquarters the following year. The first in the fashion industry, he showed his collection to the world, live through internet broadcast. From 1998 to 2004, ads could be seen on New York taxi tops, making Helmut Lang the first ever fashion designer to advertise on taxis.
Recently, the Helmut Lang brand has brought back the taxi campaigns for their limited edition taxi capsule collection.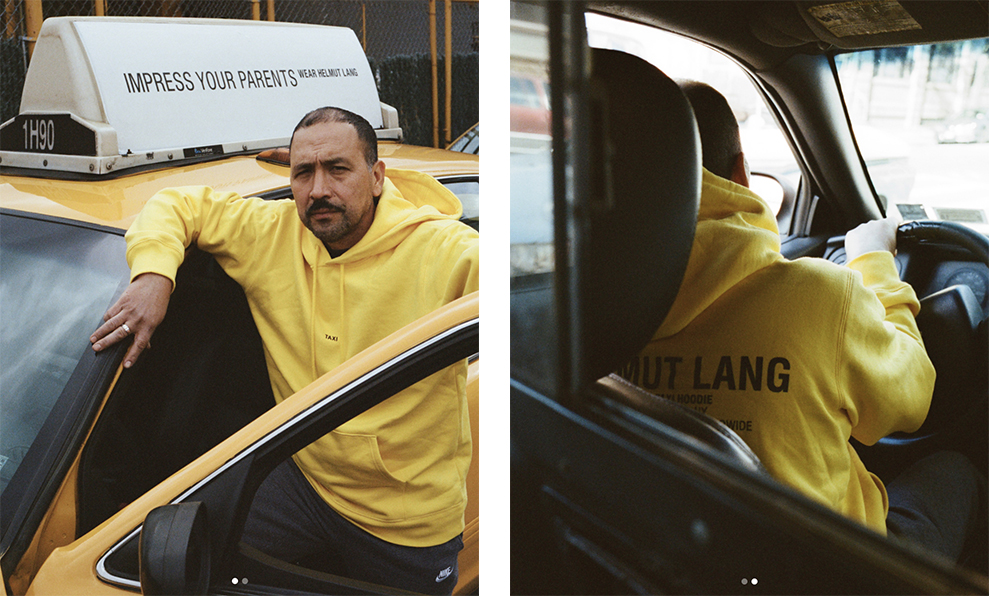 Helmut Lang SS18 Men's
The SS18 Collection acknowledges the heritage of the label and Shayne Oliver helmed the show with his signature aesthetics. It also serves as a reminder to the audience of the new direction the brand is heading.
Shared from italist . Click here to read more