How to wear a suit ?
Shared from 24SEVRES . Click here to read more
WE THINK WE KNOW HOW, BUT WE ALWAYS HAVE SOMETHING TO LEARN
Traditional or modern, style or elegance, making the right suit choice is crucial. Wool blend, cashmere, Prince of Wales pattern... The possibilities are endless, and it is sometimes difficult to make the right choice.
What cut should I choose ? Which button must stay open on the jacket ? Do I have to wear a tie ? Our experts at Le Bon Marché Rive Gauche have all the answers you need to help you to find and wear the ideal suit with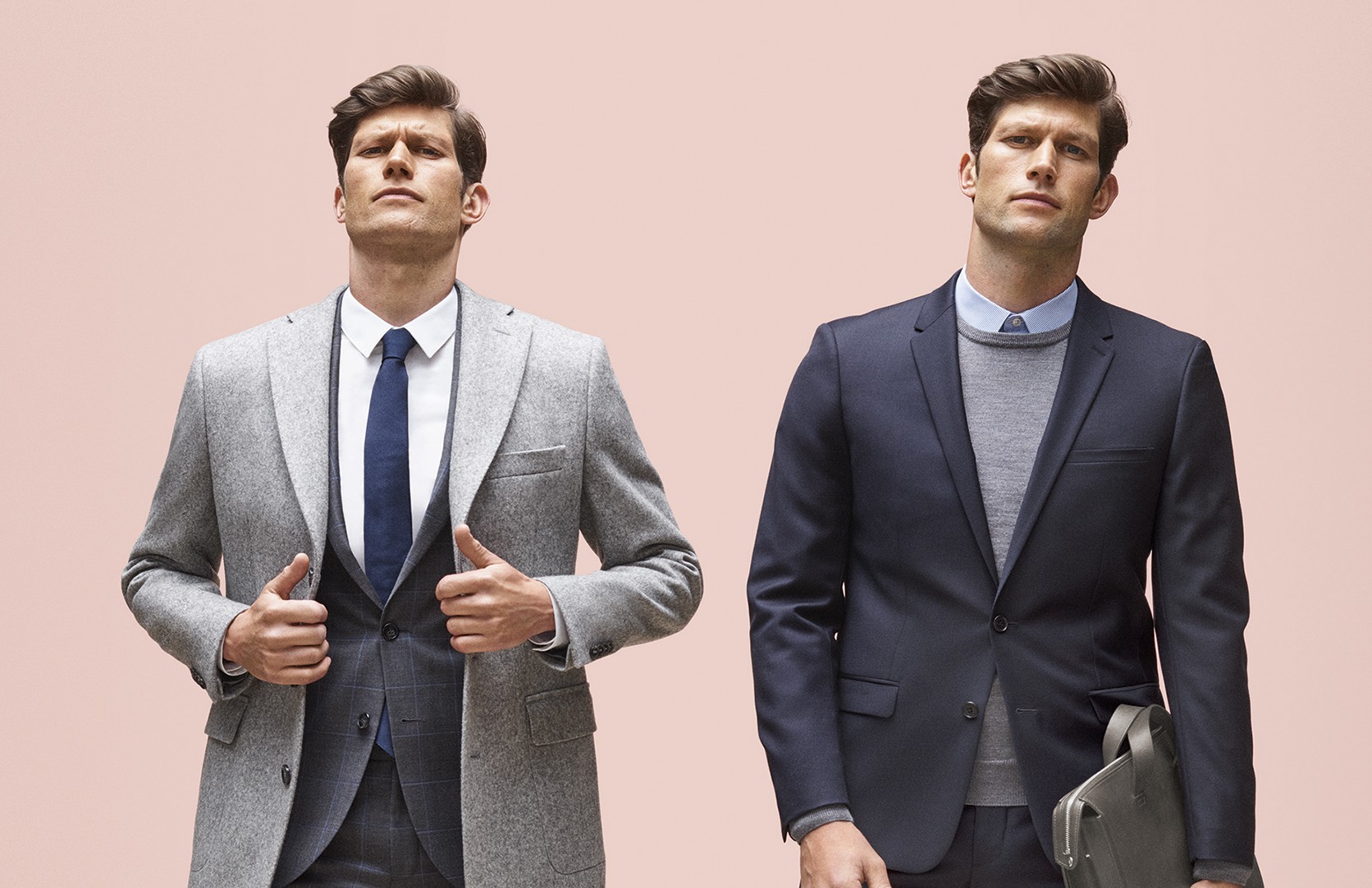 STEP 1: CUT AND PROPORTIONS
Choose the correct size for your suit. If you are going to wear a sweater under your jacket (which is allowed, as long as the sweater is lighter than the jacket), go for quite a large size so that the shoulders don't pucker and to make buttoning easy. Equally, when choosing a coat, make sure that it is not too tight.
You have every right to go for understated, but the cut and proportions need to be exact. Shirt sleeves should be 1.5 cm longer than the jacket sleeve, and the entire shirt collar must go under the jacket's collar. Remember that a jacket with narrow lapels calls for a skinny tie.
Photo opposite: virgin wool suit with viscose lining, cotton shirt, silk tie, leather shoes, Hugo Boss.
STEP 2: SURPRISE
You have to know how to surprise. So why not combine a suit and a jacket? Worn with trainers and no formal accessories (shirt, tie and pocket handkerchief), this combination will create a unique look and rare elegance.
Photo opposite: leather jacket, wool suit jacket, 86% wool and 14% polyamide polo shirt, wool trousers, trainers, bandana and necktie, Dior Homme.
STEP 3: ACCESSORIES
With a waterproof coat (it's important for it to be longer than the jacket), accessorised with one of this season's bucket hats and utility-style shoes, this suit will let you go far.
Photo opposite: Wool jackets, cotton poplin shirt, tie, wool trousers, leather and nylon trainers, hat, satchel and badge holder, Prada.
STEP 4: BUTTONING
Buttoning is still a fine art. On a jacket with two buttons, the first must always be closed (except when sitting down), and the second never closed. On a jacket with three buttons, the first can be buttoned, the second must be closed, while the third must never be closed. What about a jacket with only one button? Always buttoned!
Photo opposite: wool suit, cotton shirt, 70% cashmere and 30% silk tie, leather loafers, Brioni.
STEP 5: NO TIE
The concept of wearing a shirt buttoned all the way to the top without a tie has a name: "air tic". For a very fashionable and understated look, it is the trend of the moment.
Photo opposite : wool coat, wool suit, cotton shirt, leather trainers, Lanvin
STEP 6: THE SHOULDERS
The shoulders are a crucial part of the suit and have an enormous effect on the silhouette and comfort. If they are flexible and light, they will give a relaxed appearance to your suit and a typically Italian touch.
Photo opposite : Virgin wool, silk and linen suit, cotton shirt, silk, wool and cotton tie, Corneliani.
Shared from 24SEVRES . Click here to read more