New York, We Love You | Moda Operandi
Noguchi Museum
In the heart of Long Island City, Queens, lies famous works by Japanese American artist Isamu Noguchi. Comprised of a red brick building, concrete pavilion, and a sculpture garden replete with birch trees and blossoms, the museum is a poetic blend of the industrial and the natural worlds—and a lesser-known place of refuge. An early disciple of Constantin Brancusi, Noguchi embraced the Romanian sculptor's forms and philosophy. With the goal of creating art that could be used for public and social spaces, he created the pieces he's primarily known for today: furniture as well as sculptures that resemble natural landscapes—many of which reside in the Noguchi Museum.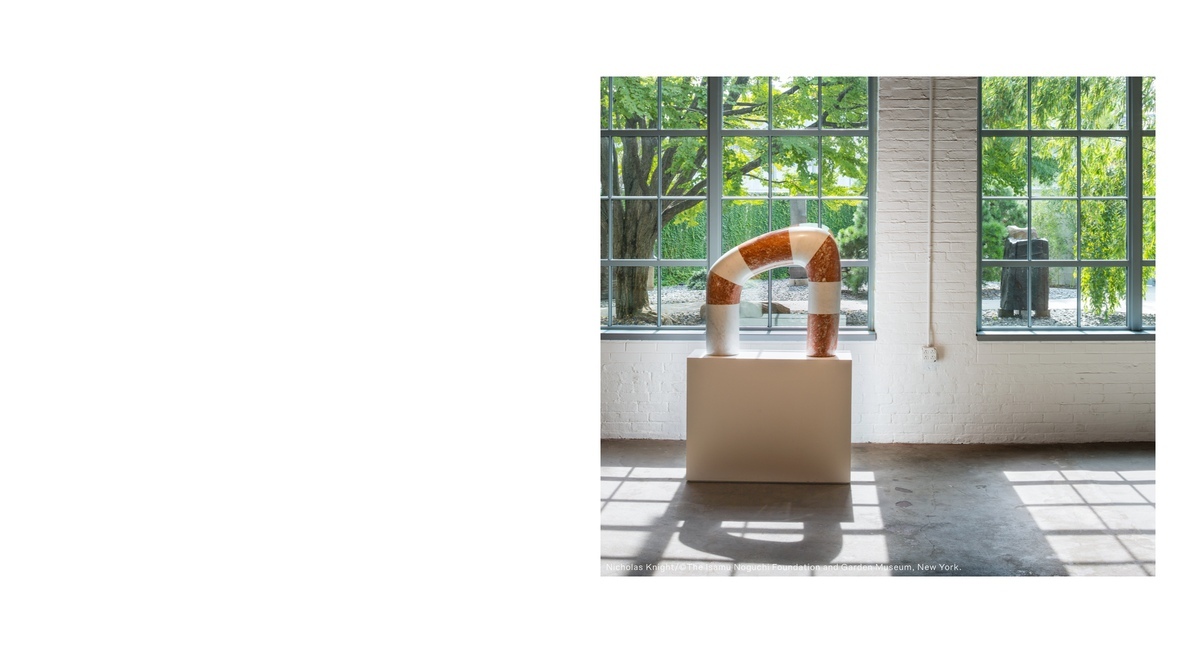 Bemelmans
New York doesn't get any more "uptown classic" than this glamorous bar at the Carlyle Hotel, first opened in 1947. World-class jazz, delicious cocktails, and exceptionally tasty bar snacks aside, it's the walls, which bear whimsical illustrations of French schoolgirl Madeline and Central Park, that really capture its unique spirit. The murals are the handiwork of famed illustrator Ludwig Bemelmans, creator of the Madeline books, and are his only surviving commission visible to the public. Bemelmans agreed to paint the walls in exchange for free rooms at the hotel and ended up living there for an 18-month stretch with his family—so the story goes. Don't forget to look up: the ceiling is 24K gold leaf.  
Central Park
Like New York's very own secret garden, Central Park occupies a world unto itself—complete with hidden paths, stunning blossoms, grassy knolls, majestic lakes, and sculpture gardens—that's at once sprawling and private enough to make its walkers feel right at home, safely ensconced within its bounds. Designed in 1858 by Frederick Law Olmsted and Calvert Vaux (who won a public competition to design the space), the park provides city dwellers a much-needed escape from the concrete jungle that lies beyond. Many visitors have traversed Sheep Meadow, the 15-acre grassland where you'll typically find New Yorkers sunbathing in the summer that was, until 1934, home to actual sheep who tended to the land. 
Lucien
The East Village establishment is arguably better known for its beautiful people and bustling energy than its steak frites and escargot (though those are very good). An alluring, artsy atmosphere which dates back almost two decades: it's said the restaurant's founder, the late, Moroccan-born, Lucien Bahaj, would feed struggling artists on the house and ask for nothing—save for meaningful conversations—in return. And the menu is as reliable and unchanging as the mood inside: since Lucien opened in 1998 on 14 1st Avenue, it has remained exactly the same. Today, you can support Lucien and its staff by donating to its
GoFundMe page
, via the link in their Instagram bio.
The Dinner Party
The fact that New York is—or, at least, was—synonymous with going out is precisely what makes the civilized at-home invitation so coveted. From a birthday party in a West Village walk-up to a cozy dinner in Cobble Hill and every place or occasion in between, stepping inside somebody else's home for the evening (or night, as often ends up being the case...) provides a rarefied and uniquely satisfying form of intimacy in the city that never sleeps.
May 22 2020
by SSENSE