Nighttime Skincare Routine
Today I'm going to share with you my nighttime skincare routine. I have two rules to maintain my skin and hair health. Firstly, I only do makeup on occasions. Going makeup free gives our skin a chance to recover. Secondly, I wash my hair when necessary in order to preserve its natural oils.
Choosing skincare products, I like to try and mix and match from different brands to create a combination that works best for me.
Cleanser
Let's start from washing my face since I'm not wearing makeup today. I am using Sisley's lightening foaming cleanser tonight. I particularly enjoy using a lightly scented foaming cleanser because it is gentle on my skin and it does not dry me out. I have tried almost every Sisley's product lines and this PHYTO-BLANC line works best on me.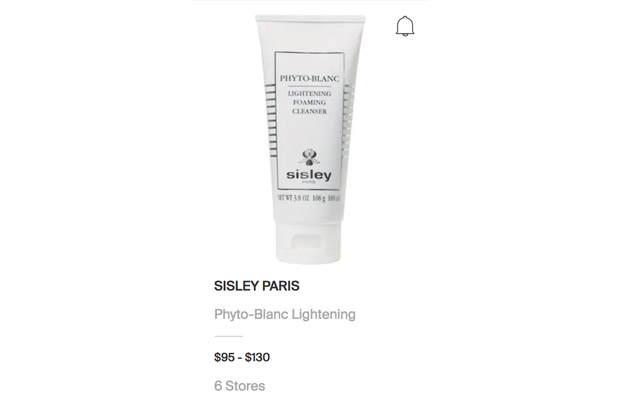 SISLEY: Phyto-Blanc, Lightening Foaming Cleanser
Facial Mask
Before I get in the bath, I like to put on a facial mask. The hot water really opens up your pores and allows your skin to absorb nutrients faster. Today I decided to use my Valmont Renewing Pack. Sometimes I even like to apply a thin layer on my face and neck, then go to a night movie showing to allow the product to really work. You can apply a thin layer and leave it on for 5 minutes daily. After wearing this mask your skin will brighten up, your pores will be minimized.
VALMONT: Energy Prime Renewing Pack
Eye Mask
I often do a separate mask treatment for my eye area. I frequently travel and have many late nights, I'm using Chantecaille's Gold Energizing Eye Recovery Mask tonight. This mask helps reduce puffiness and dark circles.
CHANTECAILLE: Gold Energizing Eye Recovery Mas
Bath
Honestly, a soothing bath like what I am having today is not a daily routine. But on some more stressful long days it is much needed to bath and unwind. When my husband is away on business trip and kids are sleeping, it's my time to enjoy a much needed one on one relaxation time. I called it a routine of self love.
To get in a more zen mood, I light up candles, put on music and check out the new arrivals and style inspirations on ModeSens. It is also a great time to catch up on my latest reads.
CHANEL: N°5 Bath Soap
Shower
I like to take a quick shower after bathing to rinse off my body and face mask. Jumping into my new favorite pajama set really put me in a great mood before bed.
The following steps are my true daily night routine. No matter how tired I am, I will go through it completely.
GANNI: Lindale Zebra-Print Crepe Shirt
GANNI: Lindale Zebra-Print Crepe Pants
Lotion
During winter and early spring my skin is usually more dry and dehydrated. I prefer using lotion instead of toner at night. Sisley uses natural ingredients, which you will never have to worry about putting it on and being around your kids.
SISLEY: Essential Skin Care Lotion
Serum
Different from whitening products, Sisley's intensive lightening serum contains powerful moisturizing ingredients and it absorbs into my skin very quickly. It contains a Vitamin C derivative, so I only use it at night. As you use it continuously, it'll visibly brightens your skin and diminishes dark spots.
SISLEY: Phyto-Blanc Intensive Lightening Serum
Eye Cream
I started using the La Prairie Platinum Rare Cellular Eye Cream since last fall. After my second kid, my skin's aging process accelerated. On top of that I am also staying up later than before. I needed more powerful anti-aging eye products to tighten and lighten fine lines and puffiness.
LA PRAIRIE: Cellular Eye Cream Platinum
Night Cream
This is the third bottle of La Prairie cellular cream I used up. No matter how tired I am, I always feel so pampered after applying this night cream. We work so hard everyday, so it is important that we make time and an effort to show ourselves love when we can.
LA PRAIRIE: Cellular Cream Platinum Rare
Body Spray
Put on my favorite body moisturizing spray. A scent gives me joy, inside and out.
LA PRAIRIE: Cellular Energizing Body Spray
Body Cream
I still remember the first time my beauty sales introduced the Sisley Firming Body Cream to me. She said, "your husband will suck your leg after you put it on." Well, that never actually happened, but the result on my body was freaking amazing! Hydration, nutrition and long-lasting effects. I only need to use it once or twice a week.
SISLEY: Anti-Aging Concentrate Firming Body Care
Lip Cream
For the last step, I am applying a sparing amount of Elizabeth Arden Eight Hour Cream to my lips. This product is also great at healing rough elbows and calluses.
ELIZABETH ARDEN: Eight Hour Cream Skin Protectant
I wish you all sweet dreams, good night.