Obsessed With You: 11 Writers on Crushes and Clothes
What Did They Wear When You Were Really Into Them?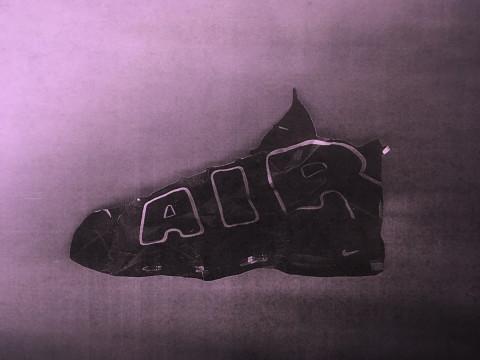 "It doesn't take a scientist to understand what's going on, baby." —Jennifer Paige, "Crush"
The construction is funny. To have a crush—the very claim—asserts possession. But having a crush—feeling rapt and dumb-happy, heart-wrung and racing—creates what can only be explained as the complete opposite of possession. You lose custody of yourself. Your insides are slush. Your cheeks and chest: hot. You become prone to, of all things, punctuation. Your attention is shot yet somehow, wildly, foolishly concentrated, too. Like it or not, for the time being, this person and the way she laughs, texts, talks, flips her hair, or how her body enjoys the first notes of a familiar song, or how he wears his jacket sleeves pushed up on his forearms or lets his backpack hang low, all of these little adjustments and mannerisms, center your world.
And while proximity is the aim, isn't it nice to observe? To experience the intensive demands of having a crush that obscure whatever mechanisms of control we've developed? We become teenaged again. As Tiana Reid notes in her piece titled "Crushed..." for : "… the language of crushing interrupts what it means to be an adult, teenagehood acts as the container where crushes are dramatized… We are left with a stable anterior feeling, a past that allows us to get over the tumultuous present." In this way, crushes are curative. A distraction that, come summer, is easy to indulge. To binge-crush. To perhaps never realize one's crush and instead, enjoy the reckless charm of sleuthing interest. Of preoccupying oneself for the sake of feeling a little commotion. Some nostalgia. An unanticipated and full-blown, bodily blush.
Here, eleven writers share their memories of a crush, their clothing, how they wore it and when.
Let's call him Jeremiah. And let's say that Jeremiah was like most boys at Frank D. Parent Elementary School in L.A. in 1996: impulsive, bird-chested, greedy for adventure. We lived loud. We were sound in color. Still, school was a paradox for us. Outside the classroom, there were limits to our growth—in what we wore, in how we presented ourselves. Years before the fall of 96, a uniform dress code was instituted at Parent: white polo shirts and navy blue bottoms (slacks, shorts, skirts). Naturally, rebellion materialized. The clank of a gold name plate against the chest. Tightly woven, expertly stylized braids. Earlobes dotted with silver studs. The self finds a way.For us boys, it was pristine, scuff-free sneakers that helped signal presence. Filas. Reeboks. LA Gears. Jeremiah was admiringly skilled in this regard. He was one of the few students in Mr. Evans's class who owned a crisp pair of black-and-white Nike Air More Uptempos. (The high price-tag was out of reach for my mom, a single mother of two.) I saw myself in his Nikes—the Herculean black "AIR" lettering outlined in a fine, electric white. He dripped cool—with each step, jump, movement. What I felt was not deep affection for Jeremiah; what I wanted was to be Jeremiah.I suppose it was about more than his sneakers, too. They represented an ideal self. Or what I imaged was an ideal self, believing those shoes might shrink the distance I'd created through my own lagoon of insecurity and self-doubt. As an adult, I've subscribed to a less-is-more outlook on life, but as a preteen I wanted to live with the volume at deafening decibels. Maybe it was the safety and adoration of my peers that I sought. Or perhaps I wanted what those Nikes so gracefully, glamorously articulated—. I like to think all I really wanted was to fly.
When I turned 25 and cried at lunch about leaving my boyfriend, an older, single woman gave me advice. She said that if I wanted romance, I should forget him and just go out there and do the things I loved. It worked: that night, I did so many drugs that I agreed to go on a date with a full-time DJ."Going on a date" was, or sounded like, a solecism, since even on my birthday I could not remember whether it was Tuesday or Wednesday. The DJ texted to remind me, and I didn't text back. Then he texted to say that he had lost, along with his jeans, his wallet, and I sensed opportunity. I was always the one who mislaid her bank card, left her expired driver's license in a taxi, could not pay for the cab or find her keys. Better, more empowering, to be the one suggesting a cocktail bar so chic it did not serve vodka and getting the check, then saying the words "my pleasure" as if presenting a fact. I ordered the gin martinis. I let him choke me. I remembered that my boyfriend was listed as my emergency contact in my file at St. Joseph's Hospital, but this did not feel like the same thing as remembering my boyfriend.I left the white, windowed loft the following Saturday and moved to a one-room sublet on College Street. My sister came to help paint the walls. The DJ texted to say that he had found his wallet. He texted to say he could "pick up a six-pack." Who, exactly, was coming over with a "six-pack" was what my sister wanted to know, and what I gave her was the description a concussed victim of theft would give police. When he arrived I looked at him closely. I had made a mistake."First of all," said my sister, whispering, as he went to the fridge."I know.""He's wearing a fucking chain wallet.""I .""What are you going to do?""What do you me to do," I hissed. "Tell him Kurt Cobain died?"It was 2010. "The Nineties" were back. Heavy stainless steel chains for men's wallets were not, however, back, and for a man of 29 to wear one in conjunction with Hanes and The Gap was implausible unless he had been doing so since grade 11. At the cocktail bar, the DJ had struck me as abstaining from style. Now he looked like he was proud to have made one choice, and what he had chosen was an appurtenance that telegraphed having no regrets.I loved having regrets. He held me at the kitchen counter and said that if I fucked anyone else he wouldn't get over it. "Really?" I said. He was pressing into me, fully clothed. I breathed, "Okay. Okay." I tried to breathe rapturously. His wallet chain was digging into my thigh! Easy, I thought, to be with someone you were already over.
I have an odd attraction to the curvature and anatomical presentation that five panel hats provide. I'm that meme: I'm the guy on the street holding hands with a baseball cap, but turning lustfully at the sight of a snug five-panel. Other than a shaved head on a woman, what better way to tease the contours of a skull?The second semester of grade 11, I opted to transfer from a majority white arts high school to a more mediocre one with a mixed student body on the other side of my hometown in the Toronto suburbs. In English class I sat behind a boy who wore oversized hoodies, black Timbs, and a black Nike five panel with a white check, the brim curved (not flat), and the nylon strap pulled tight and left long. During group work we'd talk about the rap we liked instead of . Usually though, Nike Hat rarely spoke or smiled and his sleepy eyes were shadowed by the brim, pulled low to the brow. Everything about him was shrouded, contained. So my eyes would follow the pleasant curve of the skull-hugging Nike hat that accented his large, aquiline nose and goofy Will Smith ears, the neat lines of his shape-up, and the nape of brown skin on his neck.They're more ubiquitous now but then, in the early aughts, when I was absorbing intensely coded sartorial desires, five panels presented an endearing (perhaps dorky) challenge to the hegemony of fitteds and baseball caps. It suggested 'lowkey,' and, because we were listening to dead prez, Badu, and The Roots, I think phrenology had something to do with it too.It's not a hat I'd gift to a lover, although once, someone stole one of mine. She pulled it down over thick, long hair that covered her sturdy body, revealing surprisingly tiny ears and a delicate face. It's not a guarantee either: I've sat listlessly at bars listening to guys who couldn't fill out a Supreme hat. Its boyish shape matches the naiveté of a crush. I fell deeply for someone I still know when I spotted his black five panel (HUF with the lower-case script, brim flat and nudged slightly up) floating over DJ decks. When he looked up at the room, I saw blue eyes over a large nose, scratchy facial hair lining a sharp jaw, and a round head—filled with ideas I'd come to adore—that's tenderly oversized, like a baby's.
I found her on after-school TV: Dr. Beverly Crusher, Gates McFadden's character on . I formed an attachment to her almost immediately. This was what I'd been looking for; at six, I was already greedy for romantic love. I guess I'd gleaned from movies and TV that it was the purest form of validation, and I was such an anxious kid, so afraid to be unliked. I have these memories of lying in my childhood bed and saying aloud, "Goodnight, Beverly." I can still feel the satisfaction that having this crush gave me—I was so proud of that little feeling. It made me, I think, feel more grown-up, more a part of the world. And I'm convinced it was all because of her coat, a cornflower blue duster that set her apart from the rest of the show's cast. The crew of the mostly wore color-blocked, form-fitting jumpsuits, but Dr. Crusher was the only one with a coat. It gave her a sort of sleek, cosmo-modern air, but at six, I think I just keyed into how it made her distinct. Maybe I understood love as an aesthetic. I remember basically nothing else about her character but that coat.
Since we were in Carroll Gardens and he was smartly dressed, I assumed he was a graphic designer. But a mutual friend said, "Omg no he's a public defender—this is amazing, go out with him." And so I did. Promptly. Like, we walked out of the party and into a bar.The next weekend I woke up in his bed and I tried so hard not to blurt out, "I love you, I'm in love with you." I didn't. He said it was a nice March day and that we should get breakfast. I said . I said, "Let me just pull myself together." I went to the bathroom and tried to pee quietly. I wanted to be so perfect, I didn't want him to visualize me on his toilet. I washed my face with cold water and fussed with my hair until I got my bun at just the right height. I went into the bedroom and got dressed. He'd left the room to make coffee. I smelled my underwear to decide if it was worth putting back on. No, it wasn't."Almost ready?" he asked from the living room. I opened the door and skipped out to find him standing in fitted black pants, a worn denim jacket, and... .I wanted to break up with him right there and then. I wanted to say, "Listen, I thought I loved you but it turns out my only cardinal rule is: no fedoras." Actually, it's the only information I listed on my Tinder profile.We walked out of his apartment and sat on a bench in his courtyard. He smiled at me lovingly, tried to kiss me several times. But things had really shifted. And he knew it. I couldn't help it, so I told him. "I hate fedoras." He told me he owned several and that he was going for "80s punk, Jim Jarmusch's , and The Clash."I settled on calling him jazz man. I decided, for the sake of love, to forgive him this most serious sartorial trespass.He hasn't worn it since—in front of me, that is—but he leaves them out, visible and stacked, in the apartment that we share. A reminder to me that jazz man cannot be quashed, not completely.
There was a golden era for the author photo. I haven't conducted a formal survey, but from my own experience of reading books and leafing through first editions at bookstores, this era begins sometime in the late 60s and lasts until the 90s, possibly the early aughts. I'm describing the black-and-white portrait, usually cropped below the shoulder, usually with the writer gazing directly into the camera but sometimes not. The portrait suggests that this is exactly who she is on any given day, and today was the day she decided to have her picture taken.Susan Sontag possessed some of the most memorable author photos not simply because of the white streak in her hair, which she added after she began to go grey, but also because she possessed a striking face. I remember looking at it on the cover of one of the earlier editions of . She has the kind of face I would want to make into a bust if I were a sculptor. It is very clear and very direct. Noble. It is unafraid. She is a handsome woman.Which brings me to the picture I am thinking of, which is, in fact, an author photo of Susan Sontag, but it is a picture of her that appeared on a book. It was taken by Peter Hujar in 1975 and it was used on the cover of Sigrid Nunez's 2014 memoir , about Nunez's time dating Sontag's son David Rieff and living with them both. In a roundabout way, Hujar's portrait has served as a kind of author photo, because Nunez is aware of Sontag's legacy and her small contribution to it. In the photograph, Sontag lies flat on her back, her hands folded behind her head, and she is gazing somewhere off into the distance. It is more playful than other photographs of her—partly because you sense that Hujar is in control of this one, not Sontag—but you still sense the weight of her giant intellect. She is wearing a simple ribbed turtleneck. The sleeves stop just below her elbows. It fits her body snugly, so you can see the curve of her breast and the slight convex indentation of her nipple—punctuating the long lines of her body. When I think of Sontag, I think of this turtleneck—its softness, the smell, even the inevitable pilling it would have had—as if it were a gesture of her existence. It is an embarrassing trick of the imagination when one confuses a well-known image with one's own memory, but I don't really care. It's as close to her as I'll ever get.
Even then, they were ugly jeans. The inch or so of waistband had been razored off, leaving a soft, tattered edge the whole way around her waist. More crucially, the back pockets were absent. They were smooth, nonutilitarian jeans in that rusty shade of blue. B wore them to first period math class. Ninth grade. The year everyone tried to speak fluent .There's energy in her damp hair so early in the morning, it sets the imagination going, the evidence of her shower. The egg-shaped teacher, he doesn't like her. Obviously thinks she's dumb because she often arrives late and so many of us stare—which should make us the dumb ones but that's not how it goes. Sitting behind her, I can track a straight shot down from the dark curls of hair at her neck to the chipped plastic seat she's resting against. The chair's rectangular cut-out provides a widescreen shot of her brown lower back and those fantastical, rude jeans. Of course they call attention to her butt—where did the pockets go? These jeans were far more common than I realized at the time. Early 2000s trendy. Mall-purchased, maybe Abercrombie or American Eagle.I ran into her exactly once outside of school that year, while playing hockey in sneakers with neighborhood boys, up the hill and around the corner from my house. She exited a car full of older guys and I didn't anticipate that she'd recognize me or call out my name. She had big, goofy teeth—it wasn't even a Top 5 crush. When she hugged me, she pressed against me, not distant but natural, like we did it all the time, like this intimacy of bodies was not just familiar but easy. That sensation rode below the immediate, blushing novelty of the hug.Wouldn't have been much there for her, then. I was under a hundred pounds, under five feet. A part in my hair bad enough that my two best friends polled their moms about whether it was attractive. Child-size is true to my memories of high school and the years after. It took me well into adulthood to adjust my vantage in memory, to stop replaying conversations from below, shorter than everyone I interacted with. Working as a substitute teacher, when I was 23, helped—herding 7-year-olds fixes your perspective in truly remarkable, permanent ways.Look, it's easy to wander away from these scenes of B, because as vivid as some of the images and sensations are—pre-8 a.m. fog, a morning erection that arrives later than it should or at random, my body feeling less and less predictable or controllable—most of the space around this crush is too wavy. The longer I try to hold onto it the more susceptible it is to embellishment. I'm fumbling around in my own head, unsure of which details are the important ones.She stepped back from the hug. The sky above the cul-de-sac was purple when they drove off.
All of my first onscreen crushes are from 90s and early aughts black romantic films. There was the writer, Darius Lovehall (Larenz Tate), in , making a morning-after omelette—shirtless, silver hoop earring, mid-wash Levi's jeans. There was hard-headed Q (Omar Epps) in , in his yellow and maroon USC basketball uniform and scruffy lived-in white sneakers. There was Winston (Taye Diggs)—blindly devoted—in , wearing his bright red fishnet tank, silk boxer shorts, and cowrie shell necklace. There was Lance (Morris Chestnut) in , with the gold cross chain he wore in nearly every scene. There was Lucky (Tupac) in with his backwards White Sox hat and nose ring.And then there was .I saw the film when I was twelve. It stars Sanaa Lathan as Sidney and Taye Diggs as Dre, two best friends who, obviously, realize they're in love with each other. The movie sent me into a deep dive of old school hip hop on Limewire (and much later inspired my first college internship at ). Dre sparked my liking for men in slightly form-fitting turtlenecks. He was, admittedly, a little corny—a music exec who wore ill-tailored suits and square-toed dress shoes (I mean, it was 2002). Still, in any scene where Dre was dressed in a turtleneck, I forgot the corny and acknowledged the suave. Like the night before his wedding: a grey ribbed turtleneck and matching tweed pants. Or the final scene: a cream, cable knit mockneck. He wears it while declaring his love for Sidney. She says yes. And so did I—to Dre in that sweater. He helped set a fashion standard for my future dating life. Going forward, I liked my men cozy.
Satiny nylon clung on the puff of her breast buds, her shirt the color of her cockhead, I'm sure. English rose. Hot pink. My new friend was her recent lover and left her, the new friend, yearning. So I'm wary. I love how she responds to my sneaky smile with her own. I love how she says my name. Her accent will reveal her, so . Girls are always friends first. Boys are toys. He's in the room, too. I spent the whole trip saying . I've two this trip. One lives in Los Angeles, where I do, the other lives here, in New York, but they're both here, at my event tonight.I'm wearing the same brand as her. Friends. Same collection. The lining of my jacket matches her shirt. Vivid Schiaparelli hot pink, not like how they cover chick lit–a real hue. I keep looking at her boobs. Tiny teacups with that dip at the centre, where the leaves would gather for a reading: her nips puff like mine, just a little littler. My new friend and I have another lover in common—he lied to me, repeatedly—so I'm wary. Do we have the same taste in heartbreakers?The next day, I'll text Ms. Pink, "You looked beautiful in that top."She'll reply, "You looked beautiful too!" Then I'll feel free to not be yearning.She left early, he stayed to help clean up. I don't know what he wore. I don't look at him like that. I feel, rather, his height, a head above me. And hear: his round goofy . It's voices I fall for. In 10 days, I'll let myself feel how everything he says, writes, and does to me feels like love.Sarah told me, before she was married, that, "They always come in twos."Ms. Pink told me that, "the goal is to become the girl herself—" that's what everyone wants, what she wants, to become her, the desired one, looked at. Hot."I wonder..." I replied, "if it's the desire to become, confused with the desire to possess, that accounts for all this violence?"I wonder what it'd be like to be with her, what I might become. Professional?At first, I resisted him, because: men. But then. I've never had a man not try to control me. It's like he's cleared a dance floor for me, he's a better dancer for me. He notices what I wear.
One recent summer, a particular ring claimed my attention each time someone wearing it entered my periphery. Those wet hot months were marked by youthful recklessness, an openness to love that obeyed no rational or logic, only surrender. Somehow, remarkably, all of the women I fell into deep, torrid romances with during that time shared that same thing in common: a precious ornament made by the same jeweler in Brooklyn, which is to say they were not mass market or even widely available. The alliteration of the adornment felt divine. An indicator of some greater link between them, or perhaps what they would impart onto me. The ring itself is simple— a gold, rounded band that flattens and widens into two hands that stretch eternally, optimistically, towards each other. A hug hammered out of metal. The design was left a little unpolished. Deliberately. Like the wearer, it wanted you to know it could play rough. At least that's the promise of what I saw contained within it—dewy skin on skin, firm grip on a chin, sharp teeth tugging at my lips. The ring was named the "Palm of the Hands," an inscription that felt more instructional than nominal. I wanted the girls who wore it to cup me with the fleshiest part of their hands, to wreath their arms around me in the same way—and mold me into an object worth knowing. Worth desiring. As a color, gold oscillates between the second and third chakra, awakening both the centers of pleasure and wisdom within the body. The ring functioned like that—it contained an intelligence that demanded recognition. To see it in the wild was enough to prompt me to say hello, introduce myself, buy the wearer a tonic, something fiery, like mezcal or ginger. One day, I saw the ring for sale in a coffee shop. I bought it and promptly lost it. The object had dignity–it resisted such callous, thoughtless acquisition. It's preordained purpose was enchantment–but not for me to wield or own, but to obey. The trends of our time encourage us to be our own adornment—minimalism as maximalist—and somehow, the ring neither added nor detracted from its perch. It simply winked from whichever finger it happened to be riding upon, happily reeling me in.
My fiancée and I wanted to move in together, so I went to Chinatown to help her pack up. I'd rented a U-Haul from 23rd Street—we only had a few hours before I had to return it. But my fiancée's apartment was in a state of chaos. If anything was boxed I can't recall it. The only thing well-put-together was Sarah, who wore a black leather motorcycle jacket and white nail polish. She was totally unflustered."We'll never do this in time!" I said."Oh, and I have to meet someone for lunch," Sarah said.The idea of having lunch, today of all days, was impossible, absurd. An offense to reality. How could she think she'd have lunch, given the state of things? Her roommates were standing in the kitchen. They didn't know me, and I didn't know them, and I thought it would be imprudent to attempt the role of male enforcer in such a foreign female environment. I could come out looking like a real asshole."No way," I said, patting the countertop for effect. "That lunch be canceled.""I like this guy," said a roommate.We loaded the truck, with all of Sarah's skirts, jackets, underwear—all these traces I loved finding on my bedroom floor. I knew her t-shirts. Sometimes I wore them to work. I liked the smell, amber and vanilla. Her shoes were less familiar, but I could recognize a handful. One thing about Sarah: she can find a pair of discount Prada platform heels on eBay with the precision and efficiency of a bomb-hunting dolphin. But today she wore something uncharacteristic. Nike running shoes with neon-green details—her initials printed on the tongue.Did Sarah run? I'd never seen it. Not that she wasn't in great shape. Sarah has a perfect body which she maintains by doing nothing. Meanwhile, I have to exercise and skip breakfast just to cling to where I am. The image of my fiancée opening her computer to order monogrammed footwear filled me with love and a little fear. To think of these shoes as "uncharacteristic" had been a mistake. Sarah never did anything uncharacteristic. She knew what she wanted from the world and drew it towards her—person, object, idea. Her tastes and desires formed an invisible map of inviolable accuracy. Luckily, I thought as we drove the truck into the West Side Highway sunset, I'd somehow wound up on it.