Perfect Summer Sandals – and the Tenoverten Polishes to Match
Perfect Summer Sandals – and the Tenoverten Polishes to Match
Shared from INTERMIX. Click to Read More.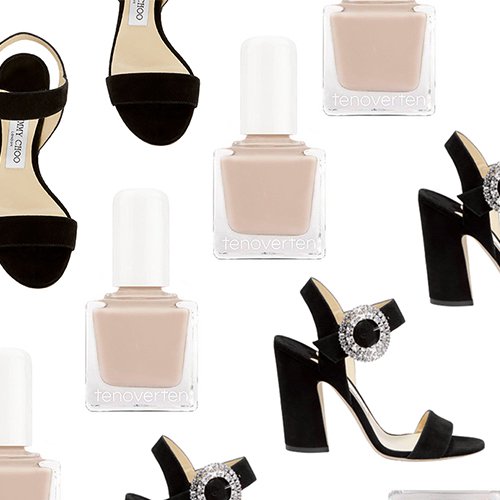 Warm weather has made its triumphant return, and with it, early signs of summer have started to emerge – that first order of oysters and rose, higher SPFs, breezy silhouettes, and of course, the slipping on of sandals. Many of these don't require much preparation – aside from the always-welcomed retail therapy. But, before you break out a fresh pair of open-toed stunners, it's always a good idea to plan ahead with a foot-tidying pedicure.
Yes, we can all do with an extra act of self-care, but refreshing those toes is really about the perfect entrée for your summer shoe game. Because a killer pair of heels or flats deserves the pedicure to match. In order to make sure we give our sandals their proper due, we tapped Nadine Abramcyk – co-founder of the incredibly chic and always zen Tenoverten salons – to match our most stellar pairs with one of her cult favorite non-toxic polishes.
"Jimmy Choo's Mischa is a statement in itself. Offset its glam factor with a subtle neutral shade like Fulton."
"These Ancient Greek slides scream summer, and so does Watts which is a soft pink that perfectly complements a white sandal."
"These elegant blush evening sandals would look beautiful with Jane, a soft pink that works on all skin tones."
"Orchard is a berry red that looks great with a warm brown sandal that you can easily dress up or down."
"A silver sandal that can stand on its own would be best matched with a white barely there polish, such as Washington."
"With any shoe that has color blocking, it's best to keep it classic with your polish. Ludlow is the perfect bright summer red for this pair."