SWIMWEAR THAT REALLY MAKES A SPLASH
Shared from MR PORTER , click here to read more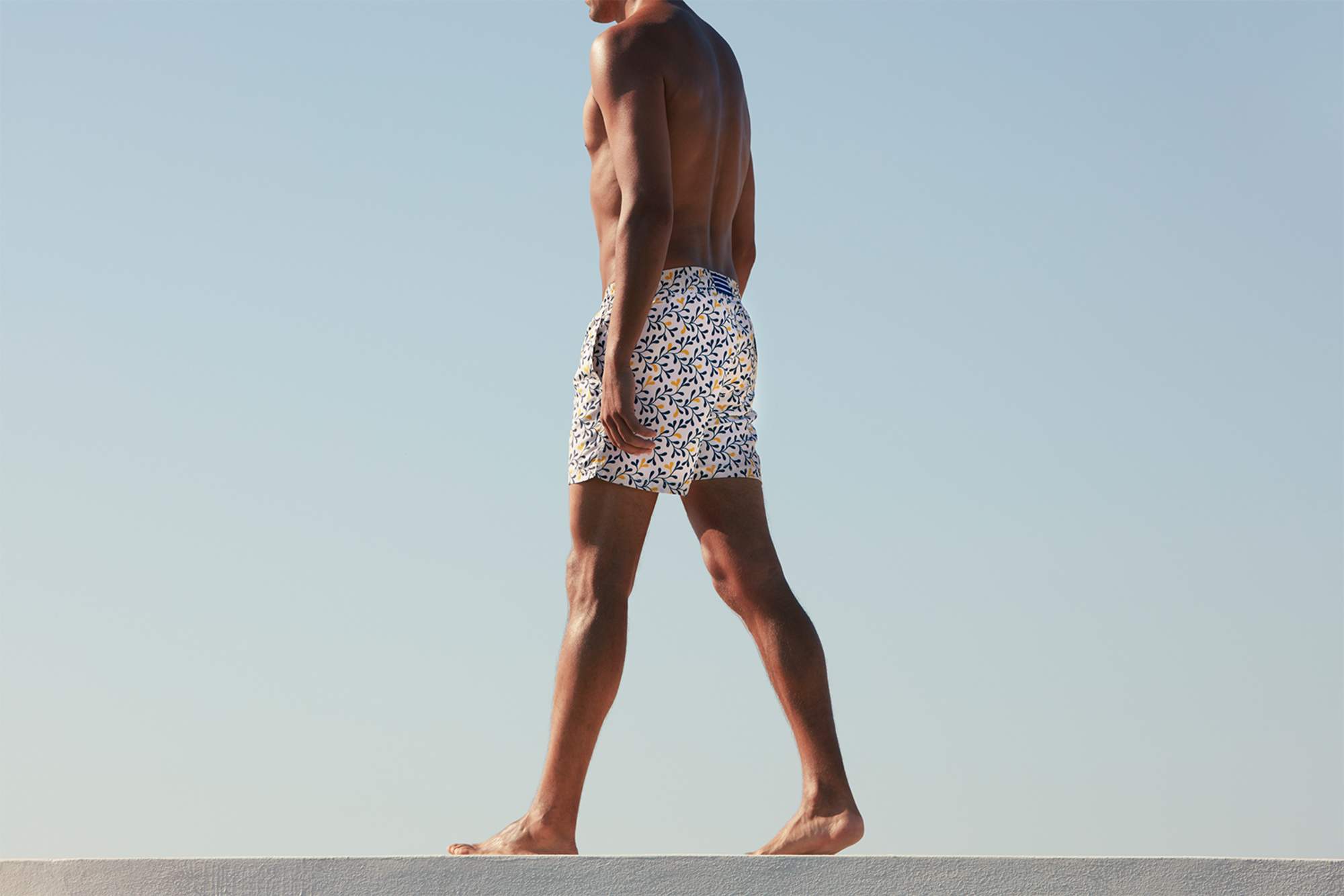 If you're heading anywhere with a beach or pool this summer, swimwear will be the uniform for the better part of your break. This makes getting dressed in the morning a fairly straightforward task. In theory, anyway. Going on holiday used to be a time when you could afford to let your sartorial standards slip. You'd be heading off to some far-away beach where nobody, aside from your travelling companions, knew your name and your only care in the world was where your next beer was coming from. These days, thanks in large part to Instagram, that's no longer an option. The stakes are now unquestionably high when it comes to your holiday attire, but stylish options are available at MR PORTER. Here are the swim shorts that'll keep you in your followers' good books this summer.
THE BOLDER THE BETTER
Given that they're usually whipped out for the purposes of basking in the sun, it's fine if your swim shorts are rather bright. In fact, it's encouraged. These trunks from Swedish underwear brand CDLP are made from recycled nylon and the orange shade is a tribute to the colour scheme and canopies at the palatial Grand Hotel Tremezzo, probably the one place where you won't stand out from the crowd in them. Alternatively, for the intrepid traveller, Polo Ralph Lauren's green pair might be a less attention-grabbing choice.
THE BOLDER THE BETTER
Mr Armin Heinemann's Ibiza is not the international clubbing mecca of your imagination. The founder of cult boutique Paula's Ibiza purveyed a quieter, but no less vibrant, view of island life in the 1970s. The store shut its doors in 2000, but the designer has recently teamed up with Loewe for a comeback inspired by the Balearic island's flora and fauna. Go the whole hog and pair the graphic swim shorts from the line with a matching belt bag. Speaking of going all in, Saint Tropez-based brand Vilebrequin is particularly adept at this sort of thing. This is the label that brought us glow-in-the-dark swim shorts, after all. Less luminescent, but every bit as eye-catching, this vivid pair is printed with a charming bale of sea turtles and brightly coloured foliage. Go on, splash out.
IN BLOOM
Shared from MR PORTER , click here to read more