The Brands To Know
Shared from HARRODS , click here to read more
It's said "a change is as good as a rest" – that's why we're prescribing our newest crop of womenswear designers to breathe fresh vitality into your Spring/Summer 2019
wardrobe.
Isa Arfen
The Isa Arfen ethos can be (deceptively) simplified as an elevated version of the everyday wardrobe. Its designer and founder, Italian-born Serafina Sama, is beloved by the fashion industry for her considered approach – never allowing the temptation to embellish or adorn outweigh her desire to create pieces that are entirely wearable. Halcyon summers spent on the Ravenna coastline inspired her nostalgic SS19 collection; expect cleverly proportioned blouses, vibrant summer dresses and endlessly flattering postcard-print midi skirts.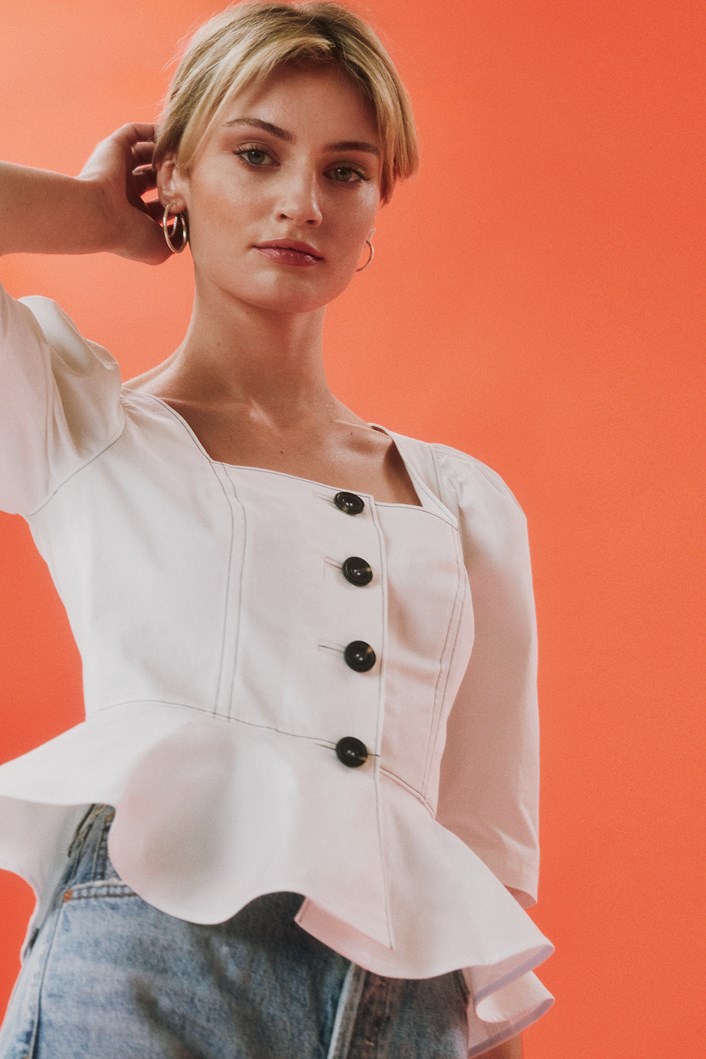 Brock Collection
Laura Vassar Brock and Kristopher Brock, the husband-and-wife duo behind Brock Collection, share an exacting eye for fit and detail. Their Los Angeles-based brand is a tale of modern romance in more ways than one; a symphony of classical femininity and strong, contemporary structure, the couple's signature aesthetic toes the line between power dressing and unapologetically pretty occasionwear. We're touting its delicate florals as the perfect accompaniment to al-fresco summer events.
Hayley Menzies
Hayley Menzies' commitment to craft is second to none. A designer from the year dot (as a child, Hayley created clothes on her trusty Singer sewing machine), since 2011 she has worked closely with family-run and sustainable manufacturers to bring her luxury knits and eclectically printed daywear to life. Calling upon the spirit of Portobello Road, her stomping ground, Hayley's designs cannily combine the London address's eccentric, bohemian edge with an enduring and effortlessly sophisticated sensibility.
Shona Joy
Among Australia's chicest exports, Shona Joy has been making waves Down Under for the best part of two decades. A favourite of Instagram's jet-set – complete with a vast and ever-loyal following to boot, the eponymous designer's flyaway frilled frocks can now be spied everywhere from Bondi Beach to the African savannahs. Shona often cites the 1970s as her key fashion inspiration, and the American model Lauren Hutton as her ultimate style muse – so it's hardly surprising that her moodboard reads as the epitome of summer #stylegoals.
Zimmermann
Staying in the Southern hemisphere, the Zimmermannsisters – Nicky and Simone – have been the darlings of well-travelled women the world-over since 1991. Australian design royalty, the duo has built a resort and swimwear empire that runs the gamut from lace-trimmed cocktail dresses to bikinis that are bound for the most exclusive destinations. In short, if you are looking for a complete holiday-wardrobe overhaul, you've come to the right place.
Shared from HARRODS , click here to read more