THE FIVE WARDROBE ESSENTIALS EVERY MAN SHOULD HAVE
Shared from MR PORTER . Click here to read more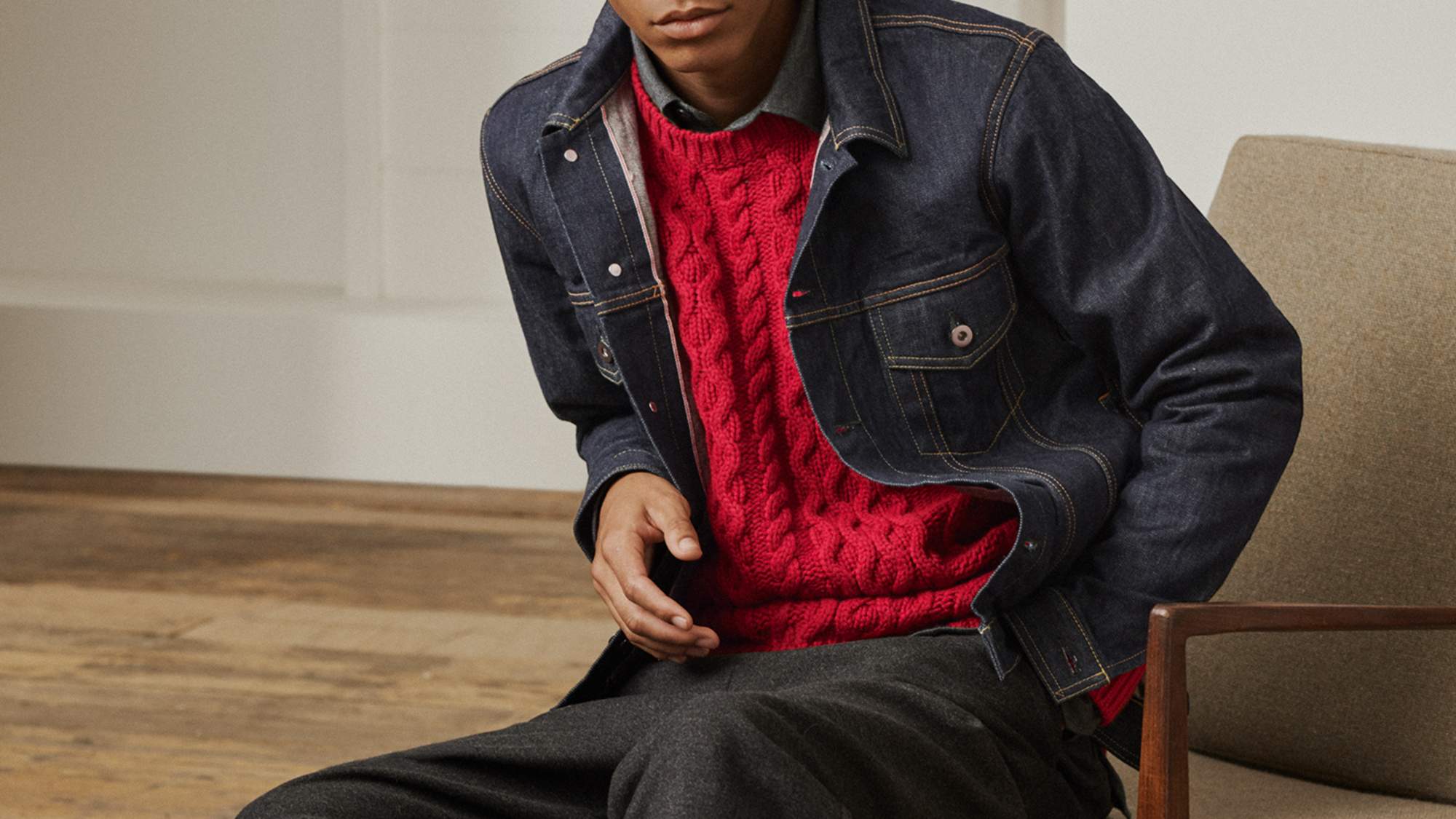 Wardrobe upgrades are life upgrades. A better quality of T-shirt makes you look and feel better, thereby improving the quality of your life. By a miniscule degree, perhaps, but it improves it nonetheless. And, when you consider the accumulation of marginal gains that come from better T-shirts, softer knitwear, a suit that properly fits and so on, it's clear that with enough small wardrobe upgrades you soon arrive at quite a significant life upgrade. MR PORTER's own label, Mr P., was designed for precisely this purpose. We focused on the areas in a man's life – well, his wardrobe, at least – where small, considered changes can lead to real improvements. Along with six seasonal collections per year, Mr P. also provides a range of high-quality staples that are available all year round. These clothes never go out of fashion, they transcend the age of the wearer and, thanks to the neutral colour palette, they all work harmoniously with one another, making the process of getting dressed in the morning that little bit more straightforward. It's a new year and so, in the spirit of fresh starts and new beginnings, we've picked out just five pieces that we believe are worthy of your attention. Read on to find out how you can arm yourself with a foolproof wardrobe that'll last through 2019 and beyond.


01. THE CASHMERE SWEATER
Cashmere. Even the word sounds expensive. And while it certainly doesn't come cheap, it'd be a shame to think of it as some precious luxury only to be worn on special occasions. Take the cashmere sweater, for instance, a highly versatile garment that can and should play a central role in your everyday wardrobe. What makes this one so good? It's made from an unusually fine-gauge cashmere, which makes it a great intermediate layer during winter. It can be worn over a T-shirt and under a blazeror coat without leaving you feeling as if you've been upholstered, as is so often the case with lesser cashmere sweaters, and in charcoal grey it's sure to go with almost anything – although it works especially well with other grey tones, as illustrated here. Warmth, comfort and sophistication all in one.
02. THE SUIT
With a bewildering array of options available to the modern consumer, the right suit can be a hard thing to find. It should be sharp, but not flashy. You should be able to dress it down with sneakers and just as easily wear it to a job interview. It should have structure, but not feel too restricting when you put it on. And then, of course, there are the slightly more specific concerns. Which weight of fabric should you choose? Double- or single-breasted? A peak or a notch lapel? With such a multitude of variables to take into account, a wardrobe with five or six suits starts to seem sensible. But what if you have space for only one? This suit from Mr P. was designed with that question in mind. The cut is contemporary, but not trendily so, and it's constructed with a floating canvas to lend it just the right amount of structure and shape. The perfect all-rounder. Plus, thanks to the versatile cut of each, the jacket and trousers can be quite easily split apart and repurposed in other outfits.
03. THE PLAIN WHITE TEE
The perfect white T-shirt is the Holy Grail of menswear. We spend our lives searching for it. Some claim to have found it; others believe it might not exist at all. Now, we're a humble lot at MR PORTER, and we're not going to claim we have achieved something that has eluded so many others. But we've come pretty close, if we do say so ourselves. What's so great about it? While the utmost care has been taken to nail the perfect relaxed fit, the real upgrade here is to the collar, which has been double-stitched and finished in jersey, rather than ribbing to ensure it doesn't stretch or sag. This, of course, is one of the key stress points for a T-shirt and reinforcing it ensures that it'll last a little longer in your "dressy" rotation before being retired to your "weekend DIY" pile.
04. THE DENIM JACKET
Look: you're a MR PORTER reader. We hardly need to explain the appeal of a denim jacket to someone like you. You're already well aware of its status as an icon of old-school masculine style. As for its potential to get better with age, you're well up to speed on that, too. The question here is not whether you should buy a denim jacket, but which denim jacket you should buy, and that's an area in which we're more than qualified to offer a little guidance. Mr P.'s take on the classic is made from selvedge denim woven on narrow shuttle looms in the Okayama Prefecture of western Japan, an area famed for its high-quality denim. This is a heavier fabric than you might find on your average denim jacket, which means a sturdier garment with better potential to age.
05. THE WHITE SHIRT
The workhorse of your weekday wardrobe, the white shirt is one garment you really want to get right. Life is simply too short to spend the majority of it wearing something that's not up to scratch, especially when there are better versions so readily available, this one being a case in point. It's a fashion writer's cliché to describe a white shirt as "crisp", but this one from Mr P. certainly earns the label, even after it's been washed a few times – believe us, we've tried. It's made out of poplin cotton woven from fine yarns, which results in a smooth and opaque cloth (no visible chest hairs here, thank you), while the points of the superlatively clean "bluff" collar (as in, it doesn't have visible topstitching) are slightly elongated for a classic, dressy finish. Do yourself a favour this year: buy five of these and never have to think about white shirts again.
Shared from MR PORTER . Click here to read more