THE PLURAL FORM OF MEN FASHION
Shared from 24 SÈVRES . Click here to read more
SPORTSWEAR, BACK TO THE 1980S AND TAILOR-MADE ELEGANCE
A new ear of men fashion is coming out this season text in bold: the Spring-Summer 2018 man multiplies the identities and does not follow one trend but combine a myriad of codes according to the whim of his desires. Classic outifts are over, let's welcome in our dressing the bold association of a three-pieces suit and solid-colored sneakers or the athlete jacket, which becomes cooler than ever. Discover all of these combinations at the lower ground floor of Le Bon Marché.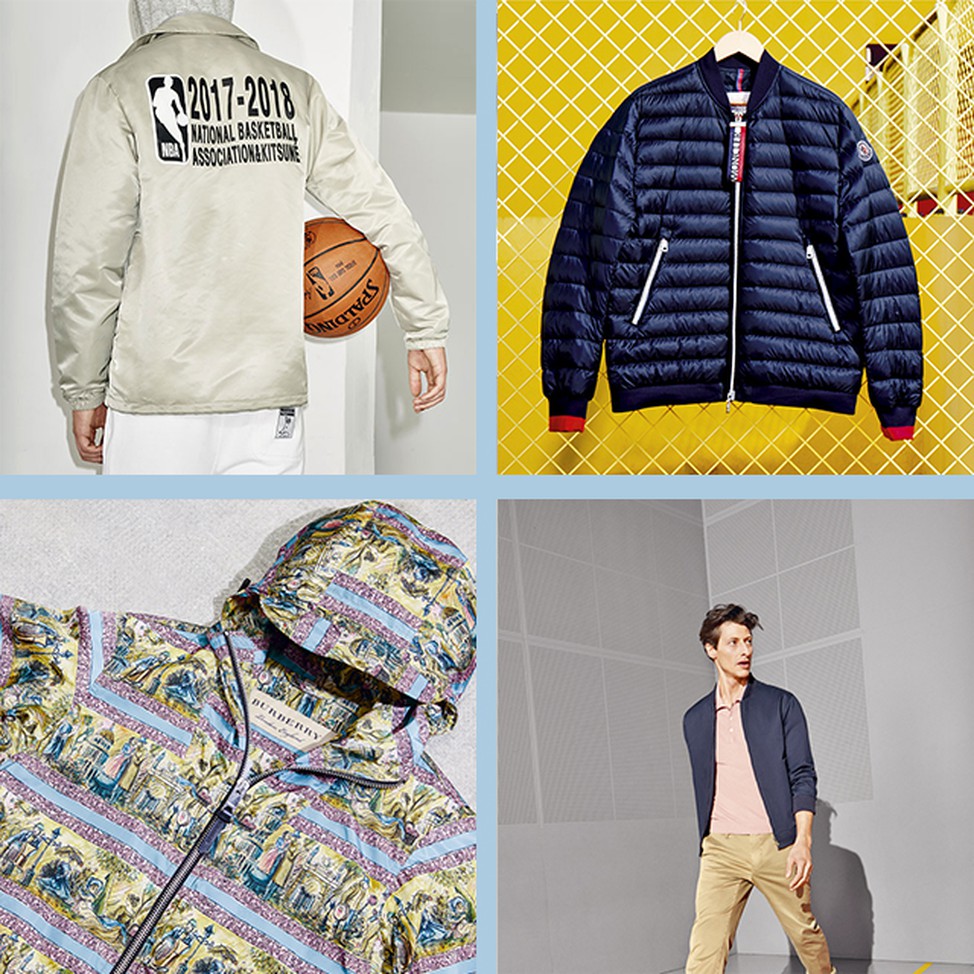 ASSIMILATE THE STREETWEAR CODES
The latest collaboration of the Parisian label Maison Kitsuné and the National Basketball Association (NBA) celebrates street basketball through a capsule definetely influenced by streetwear. Fits of jackets, t-shirts or shirts are oversize and unisex on purpose and the collection recasts the colorful aesthetic of the NBA into neutral tons. More than ever proudly show your support to your team.
Pop-Up Maison Kitsuné from February 17th to March 17th
To be up on the latest fashion, replace your traditional suit jacket with a navy bomber as seen in Moncler and Balthazar collections. The most nostalgic ones will try the printed nylon jacket Burberry, a prompt return to the streets of the 1980s.
REWRITE THE CODES OF OFFICE WEAR
It is now impossible not to notice that street sets the pace to fashion. While luxury takes ownership on sneakers, sweatshirts slowly replace sweaters. At Isabel Marant, who's launching her first men collection, or Bellerose, the sweatshirt is black and can be worn either athletically either classy with a long wool dark coat.
Want to remain faithful to your suit? The elegant three-pieces suit is coming back. The De Fursac man wears a light grey wool suit and opens his jacket to remain elegant but be less uptight. Associate it with tailor-made shoes or retro sneakers.