THE ULTIMATE GUIDE TO SMART CASUAL
The definitive guide to nailing the dress code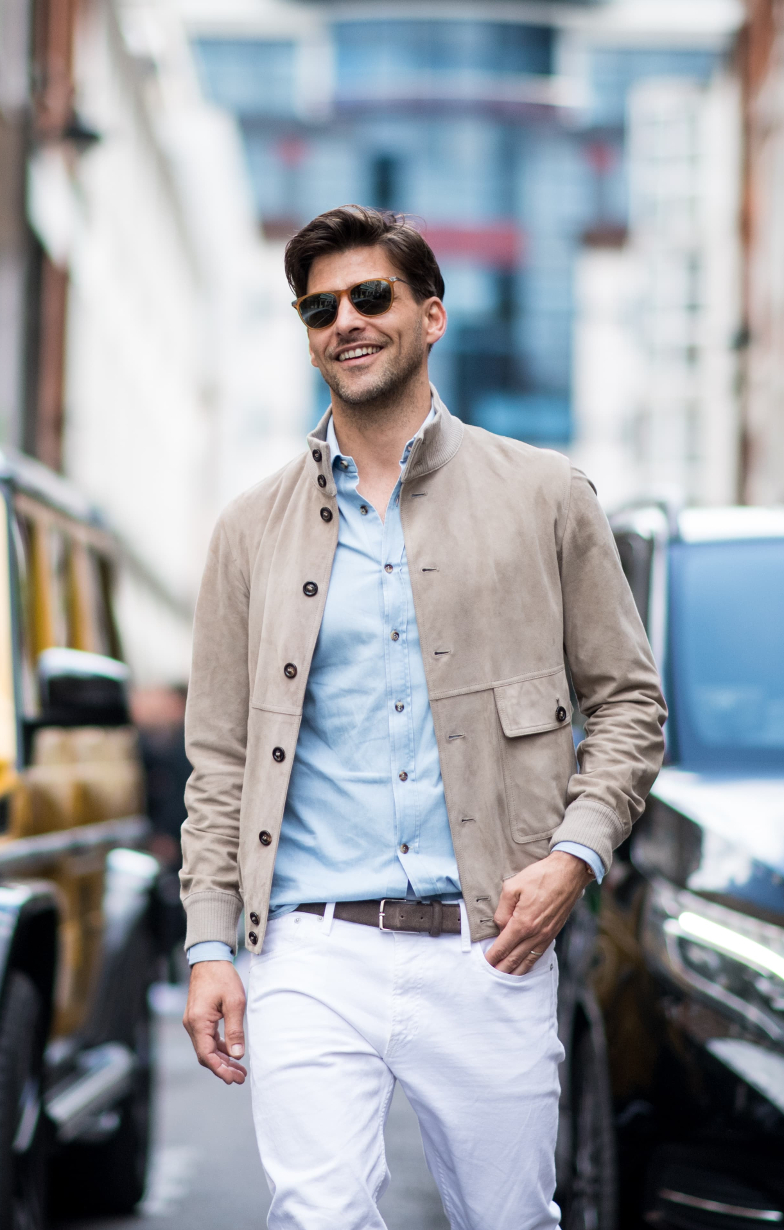 What is smart casual?
What does smart casual mean? It's the age-old question, and it's difficult to define and easy to get wrong. The trick to perfecting this complicated dress code is by striking a perfect balance between smart and casual, so you have to put some thought into each item you're wearing. There is more to it than just sporting a three-piece suit and throwing on a pair of trainers.
Smart casual dress is also dependent on your personal style and taste; for instance, Italians would achieve the look with neck scarves and accessories. If neck scarves aren't for you then we'll take you through some of the easier failsafe items if you're looking to nail smart casual.
Smart casual essentials
Can trainers be smart casual? Are jeans smart casual? Can you wear both together? These are the kinds of questions that need answering, with the answer to them mostly being yes – if you get it right. Our biggest tip when pairing trainers with your dressier items is that they have to look box fresh, and if you need help cleaning them up beforehand you can always turn to our friend Jason Markk.