What's New Now: Disco From Casual To Glitter And Espadrilles 2.0
What's New Now: Disco From Casual To Glitter And Espadrilles 2.0
Shared from Barneys. Click to Read More.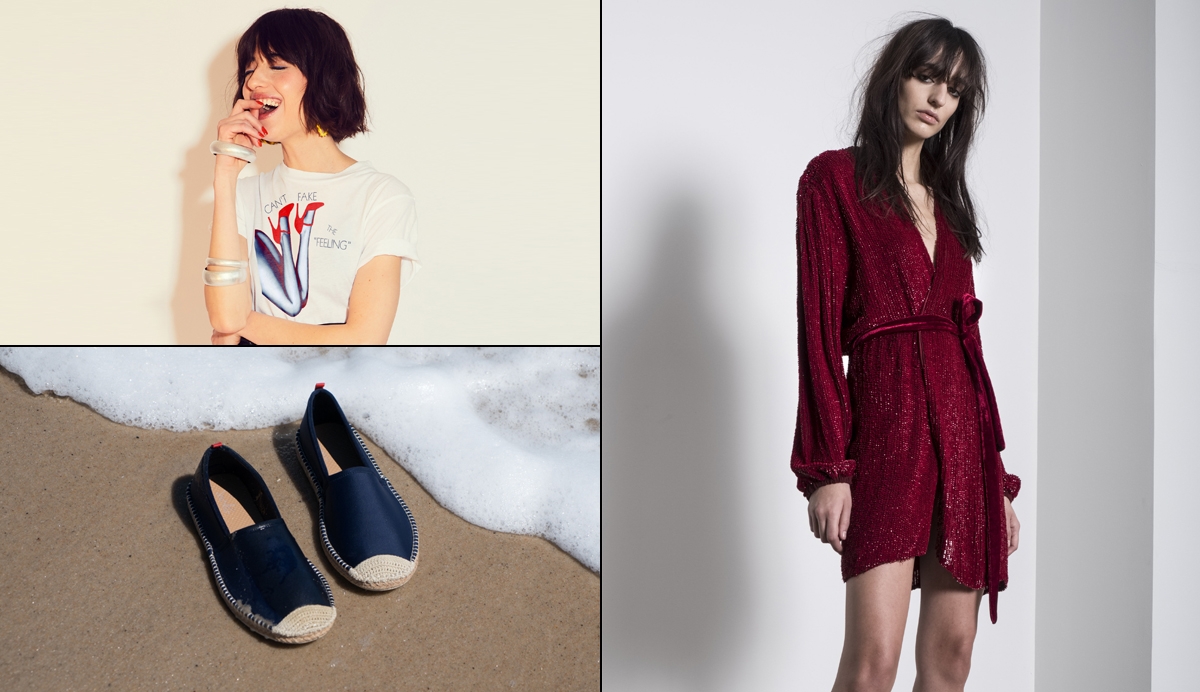 Here's the latest scoop on the freshest, most exclusive game-changing items to hit Barneys.
ALL THAT GLITTERS
Inspired by glam nightclub looks of the '60s and '70s, New-York based Retrofête is guaranteed to spice up your 'going out' attire. Co-founders Ohad Seroya and Aviad Klin have mastered sequins, lace, and draped silhouettes that conjure disco without feeling dated. Barneys' own Jackie Kim turned heads on a recent trip to Shanghai wearing a long sequin wrap dress.
RETROFÊTE Roxy Ruched Sequined Dress
CAN'T FAKE THE FEELING
Speaking of disco, Barneys exclusive collaboration with Monogram is a playful nod to the shimmery era. "There's a treasure trove full of incredible imagery from the late '70s and early '80s that we constantly reference," explains the Lisa Mayock, who runs the line with her husband Jeff Halmos. The tees are guaranteed to be a mood-boosting summer stable.
ESPADRILLES 2.0
The espadrille is a design that needs little rethinking, but Michael Leva and Libby Fitzgerald managed to make a great thing even greater when they launched Sea Star. The lifestyle line updated the classic shoe to offer water-friendly options with rubber soles and neoprene uppers that don't compromise style. You'll live in them on summer weekends; plus, hey also come in adorable kid versions.
SEA STAR Women's Beachcomber Neoprene Espadrilles